Maya, the country's all-in-one money app and no. 1 digital bank, is leading the roll-out of the national QR standard for retail payments in the Bicol region, starting with the launch of the Paleng-QR Ph program in Naga City today.
In partnership with the Bangko Sentral ng Pilipinas(BSP), the Department of Interior and Local Government (DILG), and the local government, Maya has transformed the Naga City People's Mall into a digital market or "digi-palengke."
"We fully support the Paleng-QR Ph initiative as it promotes financial inclusion and digital adoption at the community level. QR Ph brings modern-day convenience and, more importantly, empowers every Filipino to build a digital and financial footprint. This, in turn, allows Maya to deliver seamlessly game-changing and life-enhancing banking services such as savings, credit, and investments," said Maya Group President Shailesh Baidwan.
The Paleng-QR PH program is one of the key initiatives under the BSP Digital Payments Transformation Roadmap. The country aims to raise the share of digital payments to 50% and enable 70% of adult Filipinos to own a financial account by end-2023.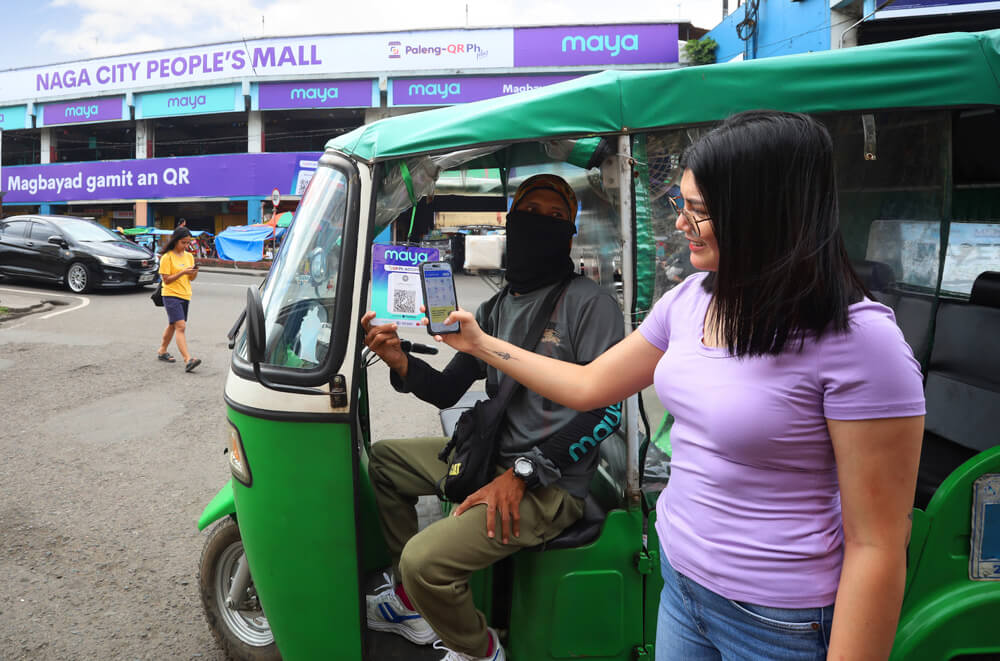 Through the Paleng-QR program, market vendors, shopkeepers, and tricycle drivers can accept digital payments from customers regardless of their e-wallet or bank accounts via QR Ph, the national standard for QR payment. Maya's QR codes are QR PH-compliant, and its app can scan any QR Ph-powered transaction.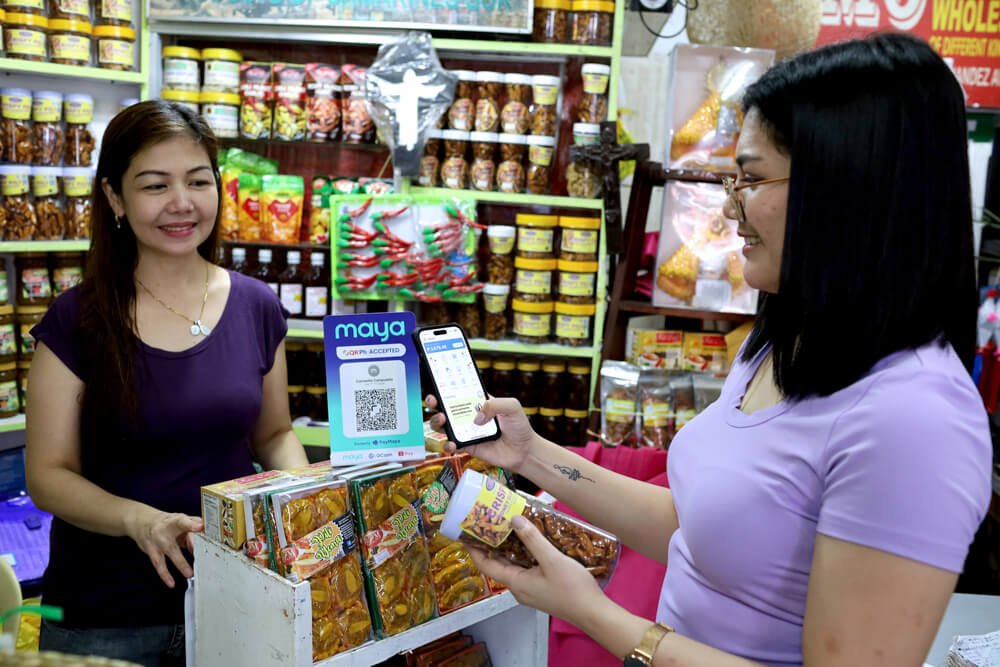 Since last year, Maya has been leading the fintech and banking sector in building digi-palengkes nationwide, including public markets in Baguio City, Davao City, Tagbilaran City, and Bataan province.
As the only integrated financial services ecosystem with a top-rated consumer finance app and leading merchant payment processing business, Maya is uniquely positioned to drive QR Ph's massive adoption. It is the first fintech to roll out QR Ph for peer-to-peer (P2P) and peer-to-merchant (P2M) payments.
Today, more than 55 million users can enjoy a seamless experience using Maya's consumer platforms, designed to accommodate sending and accepting P2P payments from other QR Ph-participating financial institutions.
Meanwhile, non-Maya users can pay at over 800,000 QR Ph-enabled Maya merchant touchpoints, which are present in 96% of the total cities and municipalities.
On top of digitalizing public markets, Maya has become the growth partner of choice of Philippine businesses. These enterprises include pharmacies, transportation, travel, retail stores, public utilities, food, hospitals, service providers, and schools.