More and more people are working from home these days because of the virus outbreak, and that includes me. But just because you are working at home doesn't necessarily mean you have to be stuck with a small laptop screen.
While you can accomplish most tasks with only one monitor on your laptop, making use of dual monitors will allow you to accomplish the same task in a fraction of time. In fact dual monitors have been proven to increase work productivity.
Unboxing/Accessories
The Philips 222B9T LCD monitor comes in a large brown box with the brand logo on the upper left side of the box and feature specifications printed on the sides of the box.
Inside is a styrofoam package that serves as a cushion to the monitor, product documentations, driver, HDMI cable, power plug and power supply.
Build Quality/Design
The Philips 222B9T LCD monitor is a 21.5 inch full HD touch screen monitor with a 10-point projected capacitive touch system designed for commercial and personal use. It weighs at around 7.46kg with its Z-type structure with smooth tilt enabling the screen to be moved in different viewing angles. This provides a great deal of flexibility for whatever task is at hand. Alternatively the stand that comes with the monitor can also be removed and a VESA compliant mount attached in its place.
Under the hood, Philips 222B9T LCD monitor features a 1920×1080 resolution with 250 cd/m² nits brightness, a 1000:1 contrast ratio, a 60 Hz refresh rate, and 170º (H)/160º (V) viewing angles. The display also features a 3H anti-glare touch glass coating with W-LED backlighting, SmartContrast, EasyRead, Flicker-Free, and more.
The front surface of the monitor meets the IP54 protection, which means, it's splash-resistant and dust-resistant as well.
Meanwhile the Philips 222B9T LCD monitor comes with an articulating stand that can adjust height and tilt to fit angles to enable different usage scenarios.
The Philips 222B9T LCD monitor comes with DisplayPort, HDMI, DVI, and even D-Sub connections.
Finally, the display is equipped with two built-in 3W speakers with an audio input and a headphone output and a dual-port USB 3.0 hub.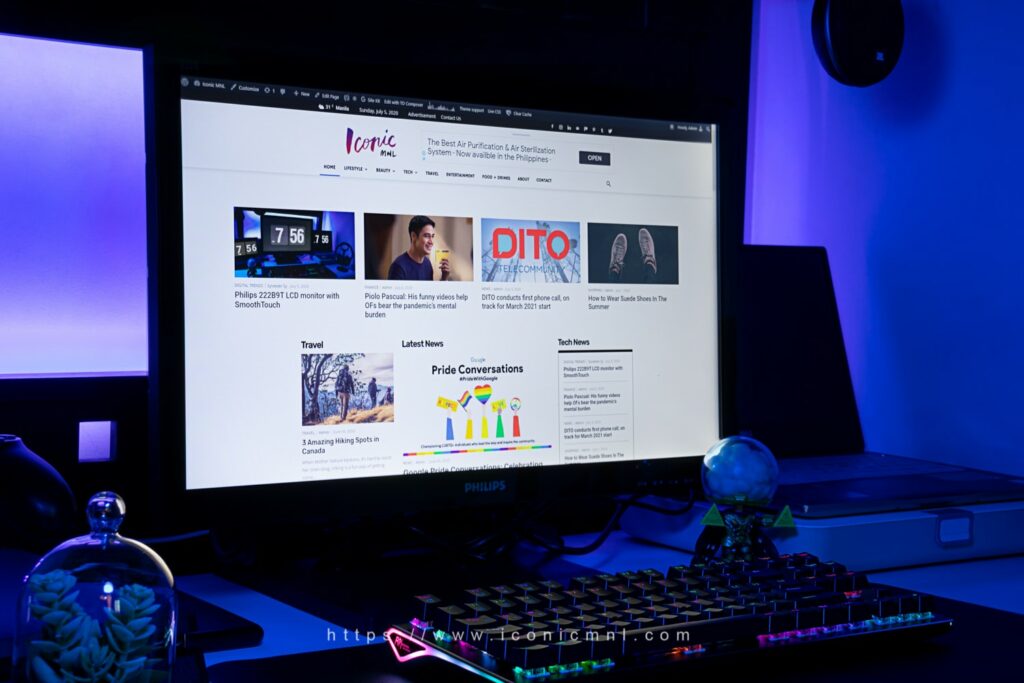 Performance
The Philips 222B9T LCD monitor is perfect for a wide range of application scenarios where you need innovative and user-friendly solutions. This interactive display features a touch-sensitive projected-capacitive surface (p-cap) and a stylus. Together, these features support up to 10 touch points and make these screens simple and intuitive to use.
This monitor was built for commercial use but can also be used as a personal display monitor at home.
Philips 222B9T LCD monitor with SmoothTouch Specs
Panel Size

21.5 inch/54.6 cm

Optimum resolution

1920 x 1080 @ 60 Hz

Brightness

250 cd/m²

Contrast ratio (typical)

1000:1

Viewing angle

170º (H)/160º (V)

sRGB

YES

Flicker-free

YES

EasyRead

YES

LowBlue Mode

YES

Stand

Tilt and height adjustable

Inputs

1 × DisplayPort

1 × HDMI

1 × D-Sub

1 × DVI

USB Hub

Dual-port USB 3.0 hub

Audio

3W × 2 audio input/output ports

SRP

₱11,999.00
Verdict
Overall the Philips 222B9T LCD monitor has a wide range of applications both for commercial and personal use. I also tried using the monitor for gaming and connected the device with my Playstation 4 and it worked perfectly. It was even able to play audio through its built-in speakers without the need for any additional cables.
So you see, this monitor can be used not only for work but also for playing my favorite console which is perfect for people like me who wants an all around display at home.
Price and availability
Philips 222B9T LCD monitor with SmoothTouch has an SRP of ₱11,999.00 and is also available in different sizes.
Related Article: Philips 248E9QHSB curved LCD monitor with Ultra Wide-Color
Leave a comment down below and share your thoughts with us!
Want more features like this? Please follow us on Facebook, Twitter, and Instagram to get the latest trends.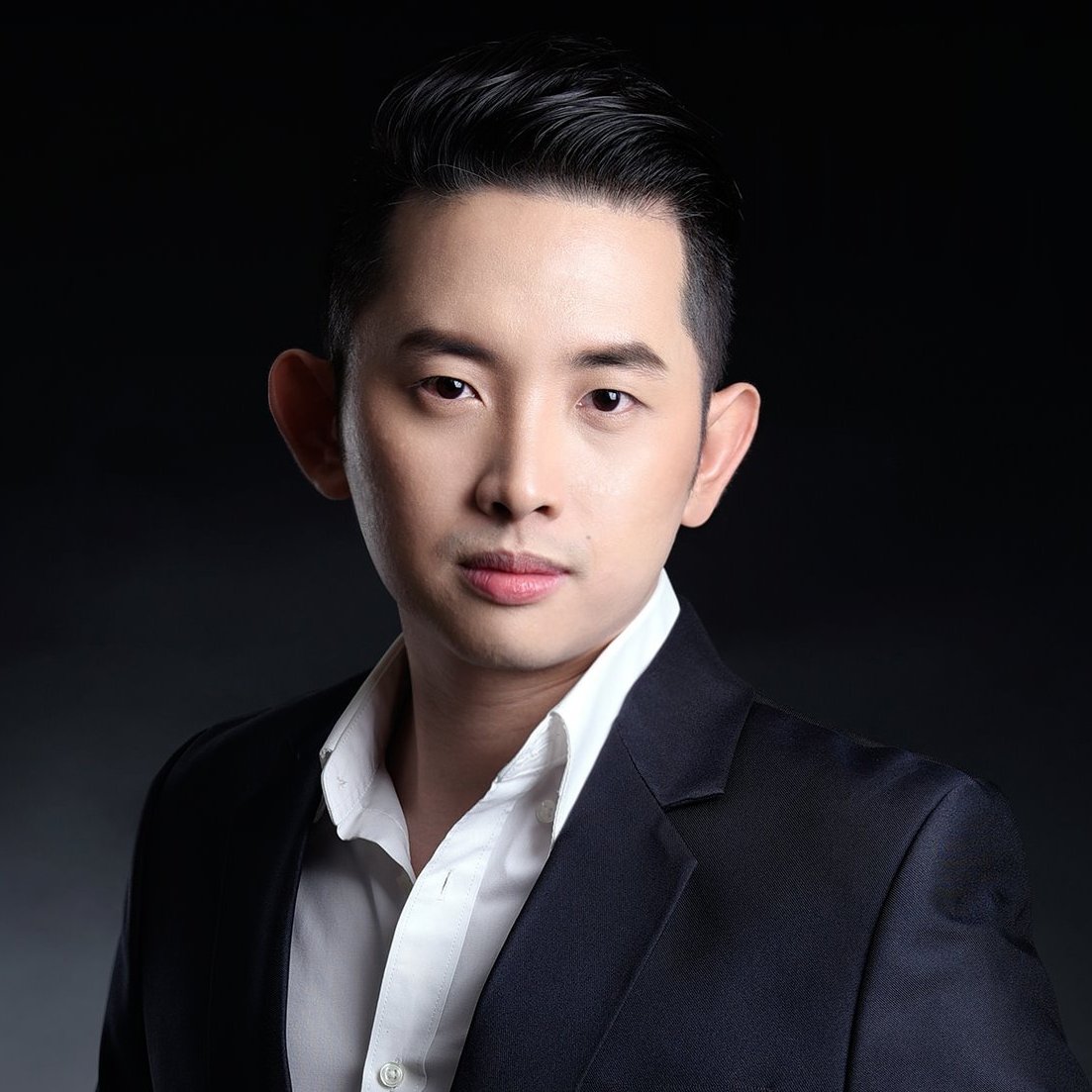 Editor in Chief at Iconic MNL
Blogger/Influencer
He finished Bachelor of Science in Computer Science and Information System at Centro Escolar University in Manila. During his academic years, He has been an epitome of what a servant leader is. He was very active engaging into various extracurricular activities and served as an officer in different organizations.