I've been using my new Huawei P40 for more than 2 weeks since it arrived and I'm really loving this phone. The camera is by far the best I've tried so far! I really like how it was able to take stunning photographs, even in low light.
To be honest, like most people, I was hesitant at first to use Huawei's AppGallery. I've been an Android user and very much dependent on Google Mobile Services (GMS), but after a few weeks of using Huawei's new AppGallery, I realized it's actually easy to use and it also has most of my favorite apps.
While the new P40 series comes with Google's Android 10 OS, skinned with Huawei's EMUI 10.1 user interface, none of them will come with Google Mobile Services (GMS) which means that Huawei can't preload new phones with Google apps like Maps and YouTube, the Play Store or Google Assistant.
Instead, it's equipped with Huawei's AppGallery, an app store that's constantly adding more and more app partners to its growing selection.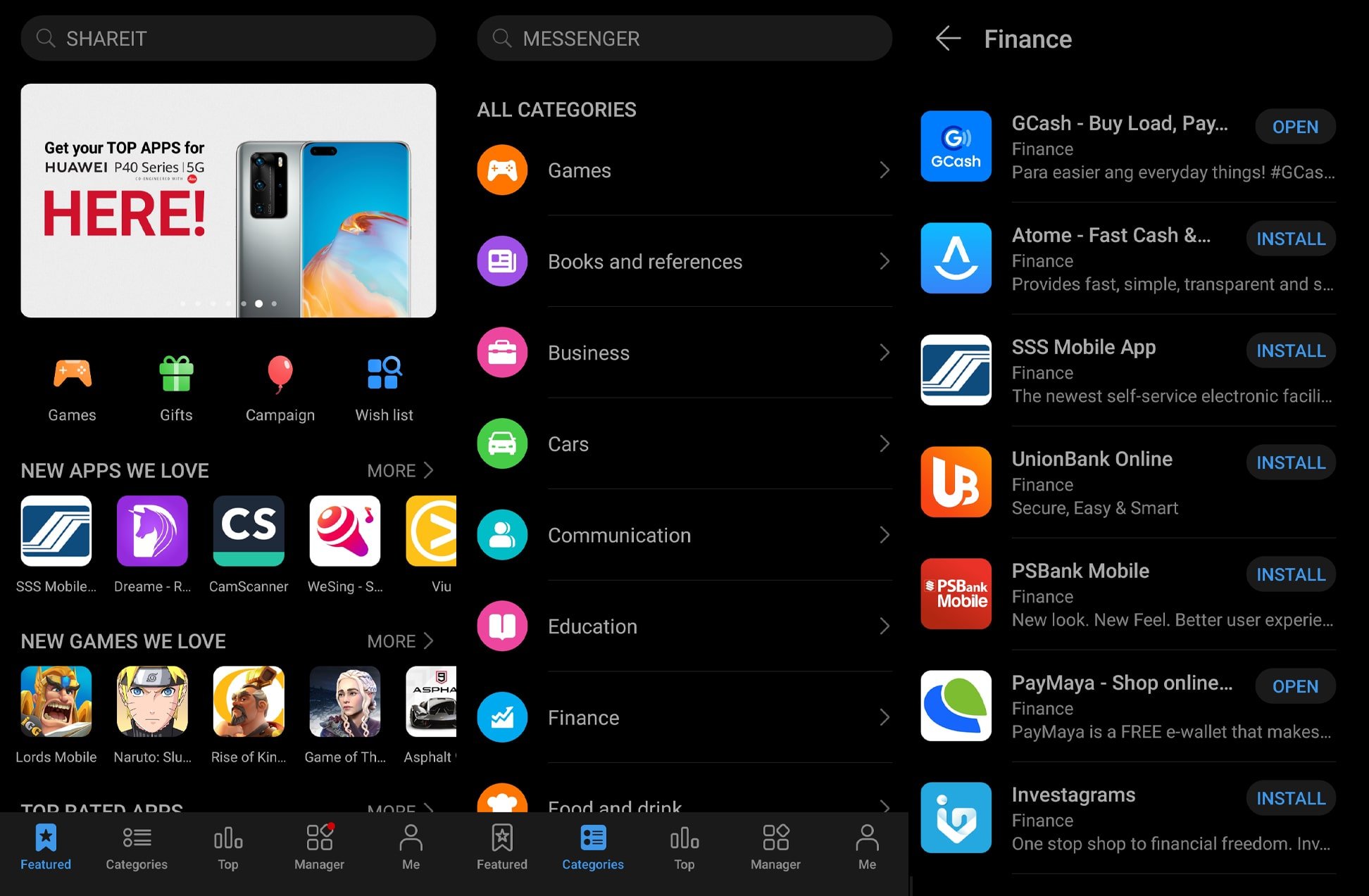 You can also download social media apps such as Facebook, Twitter, Instagram, TikTok, and messaging apps like WeChat. Aside from that you can also download popular online retailer apps such as Lazada, Shopee, and Carousell which is available in AppGallery too.
Among the newest local services to join the AppGallery are Unionbank and SSS, whose official apps became available in tandem with the launch of Huawei's latest device offering, the Huawei P40 series and Huawei nova 7i. Unionbank and SSS expressed excitement at being able to connect quickly and securely with more of their Filipino users online.
Photography Tools you can download via the HUAWEI AppGallery
Smartphone cameras are getting more advanced with each new generation, while the apps used to capture and edit images become more intuitive. It's no surprise since people spend a lot of time on social media, and the internet is becoming more visual day by day. Indeed, sharing attractive images is a must to boost your presence online.
If you want to step up your mobile photography game, here are some of my favorite apps to help you further take your mobile photography experience to greater heights:
Canva is a graphic design platform that allows users to create social media graphics, presentations, posters and other visual content. I use this application a lot in creating quick social media graphics, IG posts and story layouts. This app is really easy to use and it also has a lot of templates you can edit and redesign to make it look your own.
Camera 360 is a free beauty camera and a global community of photography with over 800 million users. It contains professional editing tools and all themed funny stickers & motion stickers, art filters, poster templates and video effects. Even in the free version of the app, you have access to enough tools and effects to make compelling content for social media. I've been using this app for years now and I'm glad it's also available here in Huawei's App Gallery. Just like Snapseed you can adjust the image's exposure, contrast, vibrance, highlight, shadow, and more.
BeautyCam for editing portraits I highly recommend this app. This app is best in doing a quick retouch of your photos like removing acne and adding digital makeup on your photos and easily make you look your best in your selfies.
Vimage is a cinemagraph creator app that lets you animate your image and add hundreds of moving photo effects, presets, filters, and overlays onto your photos and turn them into creative motion pictures or GIFs. I'm sure by now you must have already seen those images with moving clouds or moving waters. With this app, you can easily animate your images and make it move like magic.
Mix is a filter-centric app that basically gives you wide options of filters that help you get more creative in your instagram-worthy contents. I really like how it can easily change the horizon with a few taps on your smartphone.
Wonder Video is a professional video edit APP where you could splice photos into a music video with one click; edit and crop videos with video cropping /no cropping; trimming video; create funny face video and make a cartoon character. You can also add free music, video filters and movie effects to make personalized music video. I've been seeing these effects on TikTok so I'm guessing some users are using this app to create their video content.
There are lots of apps that are available via Huawei's AppGallery. Most of them are even free so I highly suggest to explore and check them out. Perhaps you can also suggest some cool apps for us to download via our comment section down below. I would love to check them out.
You can also check out our review of the new Huawei P40 series here: https://iconicmnl.com/huawei-p40-5g/
Leave a comment down below and share your thoughts with us!
Want more features like this? Please follow us on Facebook, Twitter, and Instagram to get the latest trends.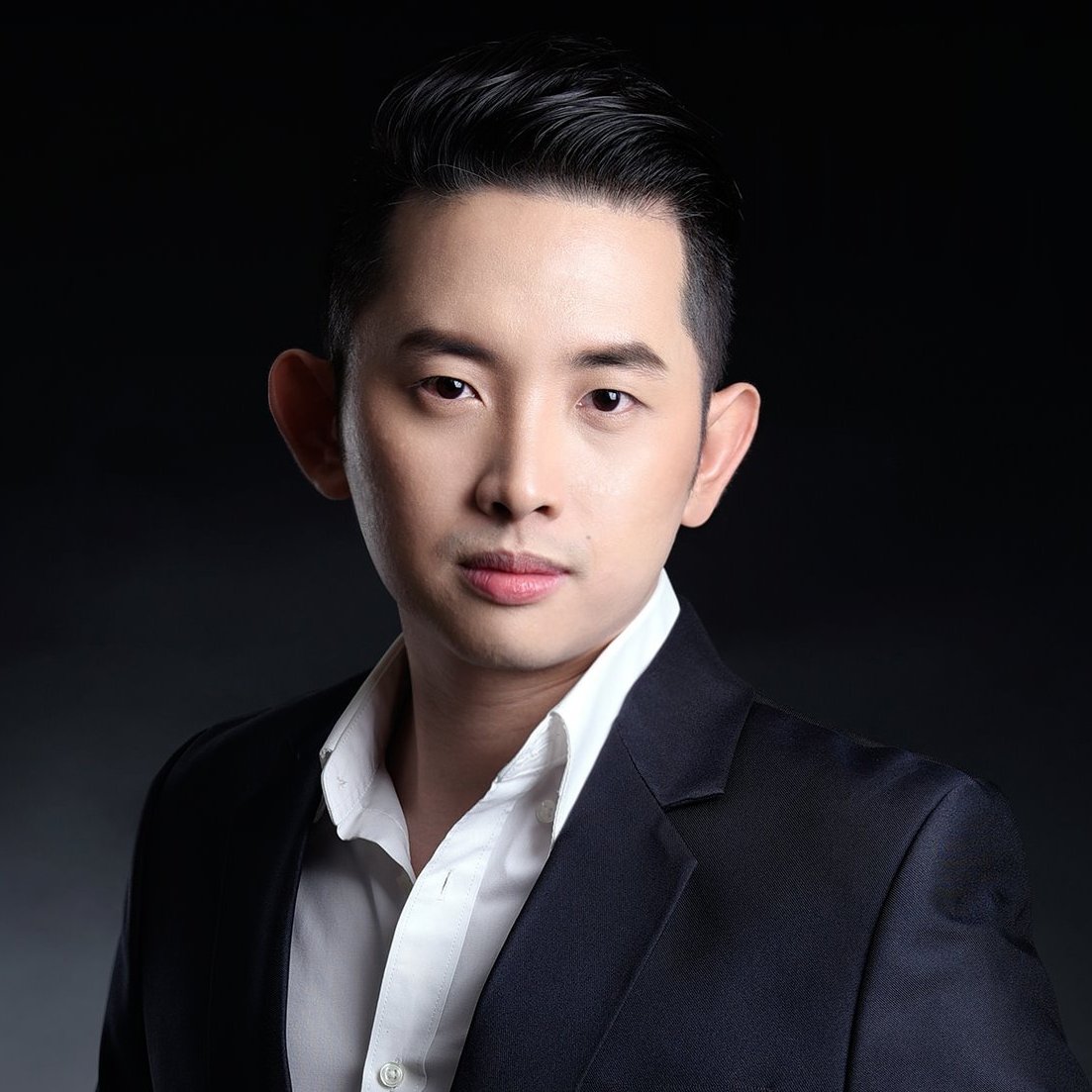 Editor in Chief at Iconic MNL
Blogger/Influencer
He finished Bachelor of Science in Computer Science and Information System at Centro Escolar University in Manila. During his academic years, He has been an epitome of what a servant leader is. He was very active engaging into various extracurricular activities and served as an officer in different organizations.