We've already been stunned by his style and were surely swooned by it following the social media launch and billboard reveal of Mossimo, all basked in happy vibes for the holidays — the initial phase of the launch. But it was only at the event that we got the chance to see Daniel up close and personal, sporting his favorite #HappyVibe and #SmileWithSesame fits during the #VibeWithMossimoxDaniel event.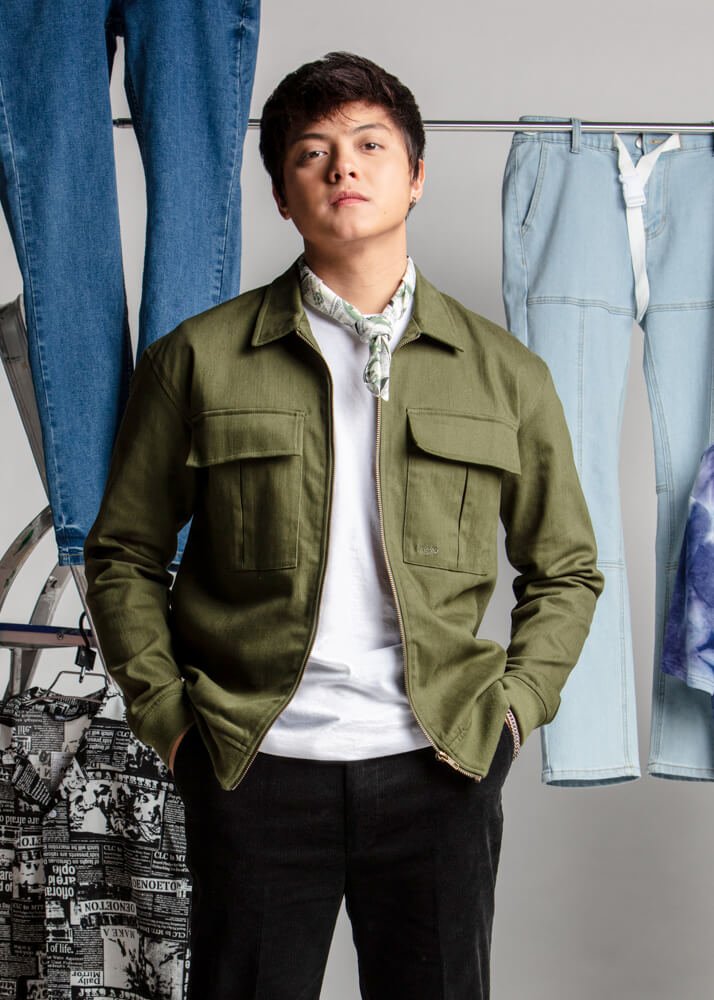 Here Came The First Wave
Models roamed around the SM North EDSA vicinity while carrying yellow balloons and fish bowls filled with questions relating to happy vibes. Complete with bright smiles and elated energies, they attracted mall goers and led them to the newest concept store just in time for the program.
A whole new energy welcomed the customers in-store. Colorful collections and happy vibrations took center stage after the symbolic ribbon-cutting with brand executives. Of course, the man of the hour was present to greet guests combing through racks of Mossimo apparel. He unveils an exclusive first look of the behind-the-scenes shoot that premiered right after. To make things more exciting, handpicked customers were granted with a once in a lifetime meet and greet with Daniel.
Second Wave of New Vibrations
We were ridin' all the vibes Mossimo has to offer. But hold that thought! That was not all that Mossimo had planned and put together. The celebration continued at Once Tapas and Wine Ponce located at Quezon City for a press conference that invited the media for a talk with Daniel. With all smiles, he took the stage and our hearts away, cheerfully answering press questions about his collaboration with Mossimo. To name a few media companies present were MEGA, TV 5, PEP, and Spot.PH. Influencers like Janeena Chan, Daniel Matsunaga, and Bella Racelis were also there to hop on the Mossimo vibe.
Truly, with the brand's pursuit of reaching its best potential yet, the #VibeWithMossimoxDJ event was a tremendous success. It is just the beginning for an all-new Mossimo, and we are onto ridin' more vibes for the coming months.
The full Mossimo Happy Vibe Collection and Smile With Sesame collections are now available in-store and online nationwide. Shop now to look only your best this holiday season.