Summer calls for warm sunshine and fun days spent on the beach. Whether drying off after swimming or lounging on the warm sand with sunscreen, a good beach towel is an absolute must. However, not all beach towels are created equal.
No matter how hard you try to keep sand at the beach, it always seems to follow you back wherever you go. Luckily, there is a solution. An Australian company has invented the Tesalate beach towel that is lightweight, absorbent and won't trap sand in its fibres. To be honest the idea of a sandless beach towel had me intrigued. I'd read about Tesalate beach towels before but I wasn't sure whether to believe their claim of a sand-free and quick dry beach towel.
First Impression
When I first opened my package, it came in a very nice branded black drawstring slipcase. Inside contains a small card about the Tesalate Sand-free Beach Towel, an overview of its features and care instructions. The beach towel was also wrapped in a tissue paper giving it a more premium presentation.
Tesalate towel is compact unlike the regular beach towels we are accustomed to. At first glance, the print and the fabric looked premium and it doesn't look like your typical towel. The edges of the towel are bound in a thick protective stitch to prevent fraying. I also liked the fact that the towels are double-sided with the signature black and white triangle pattern on the back.
Patterns & Designs
Tesalate Sand-free Beach Towel comes with a colourful pattern on one side, and a black-and-white geometric pattern on the other. Tesalate has over 37 towel designs to choose from with a mix of a mix of designs with bright colours, geometric patterns, floral prints and more. The towel has 2 available sizes (160cm x 80cm / 63 x 31 inches) and (160cm x 160cm / 63 x 63 inches) both are big enough to lie down and enjoy the sun.
One of the designs that caught my eyes was the "Phoenix" design. It's a black and white monochrome design with a beautiful bohemian print.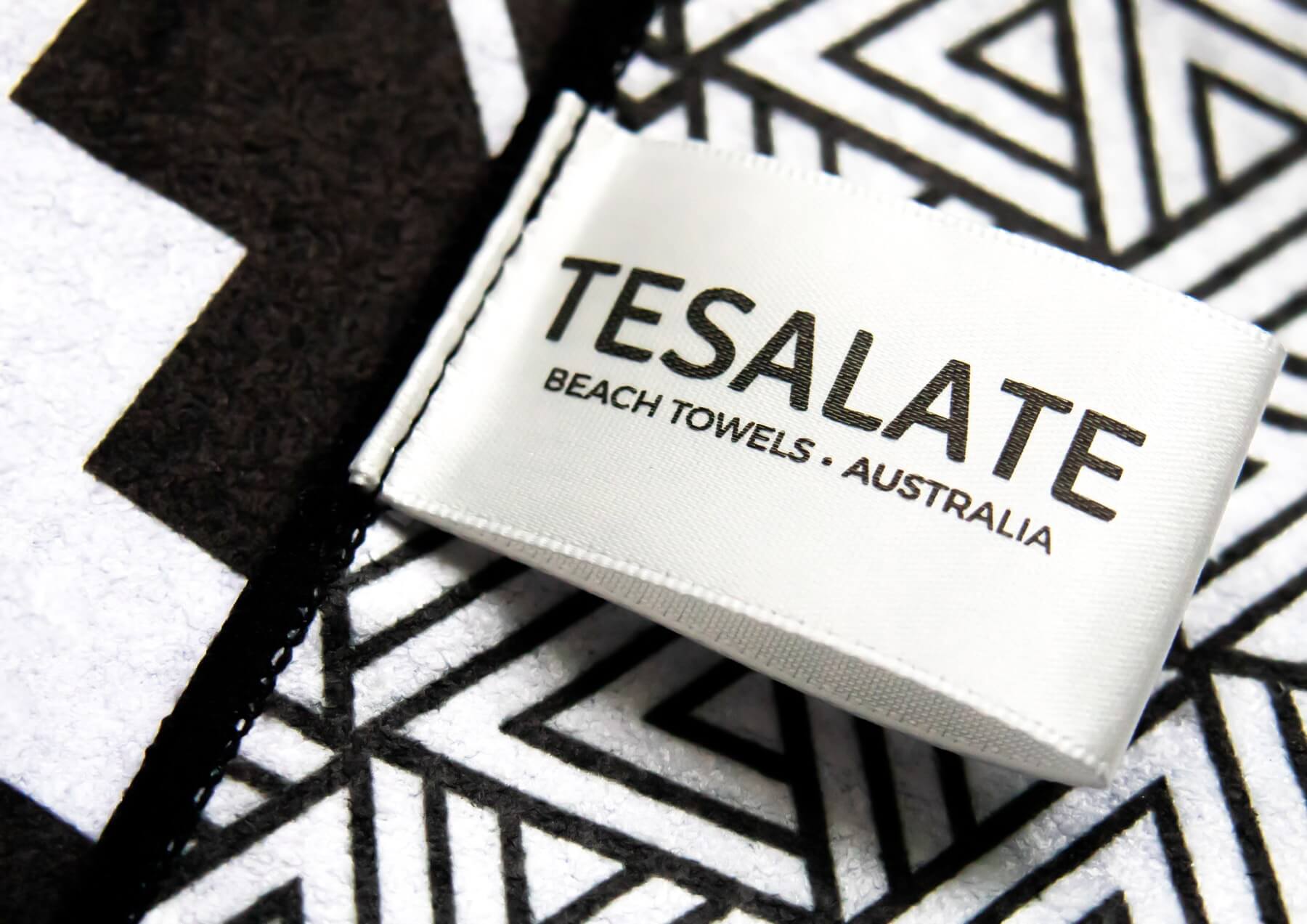 Tesalate Beach Towel Features
Sand free. Tesalate beach towels are made from AbsorbLite™ microfiber technology that prevents sand from sticking to the towel. You can easily get rid of sand with a simple flick even when wet.

Full-sized beach towel: 160cm x 80cm / 63 x 31 inches.

Ultra Absorbent; the company claims that it can hold up to one litre of water.

Rapid-drying. Half the time of a regular beach towel

(based on my test the towel did live up to this claim)

.

Compact when rolled. Fits in your bag perfect for travel and carrying around in a small bag.
Conclusion
Overall I really like the Tesalate Sand-free Beach Towel, which is so compact and will fit perfectly in your beach bag. I was also surprised with how absorbent the towel was and its ability to repel sand, making it the best travel towel. Not to mention having over 37 designs for you to choose and all are very instagrammable. If you love the beach then you will surely love Tesalate towels!
Although these towels are a bit pricey compared to the regular beach towels, I personally think the $59 USD for the 160cm x 80cm / 63 x 31 inches and $99 USD for the 160cm x 160cm / 63 x 63 inches are just good, especially if you are looking for quality beach towels with beautiful prints that are perfect for your summer weekend trips at the beach.
Thanks again to Tesalate for giving us a chance to experience this innovative product. Definitely a perfect gift idea for beach lovers!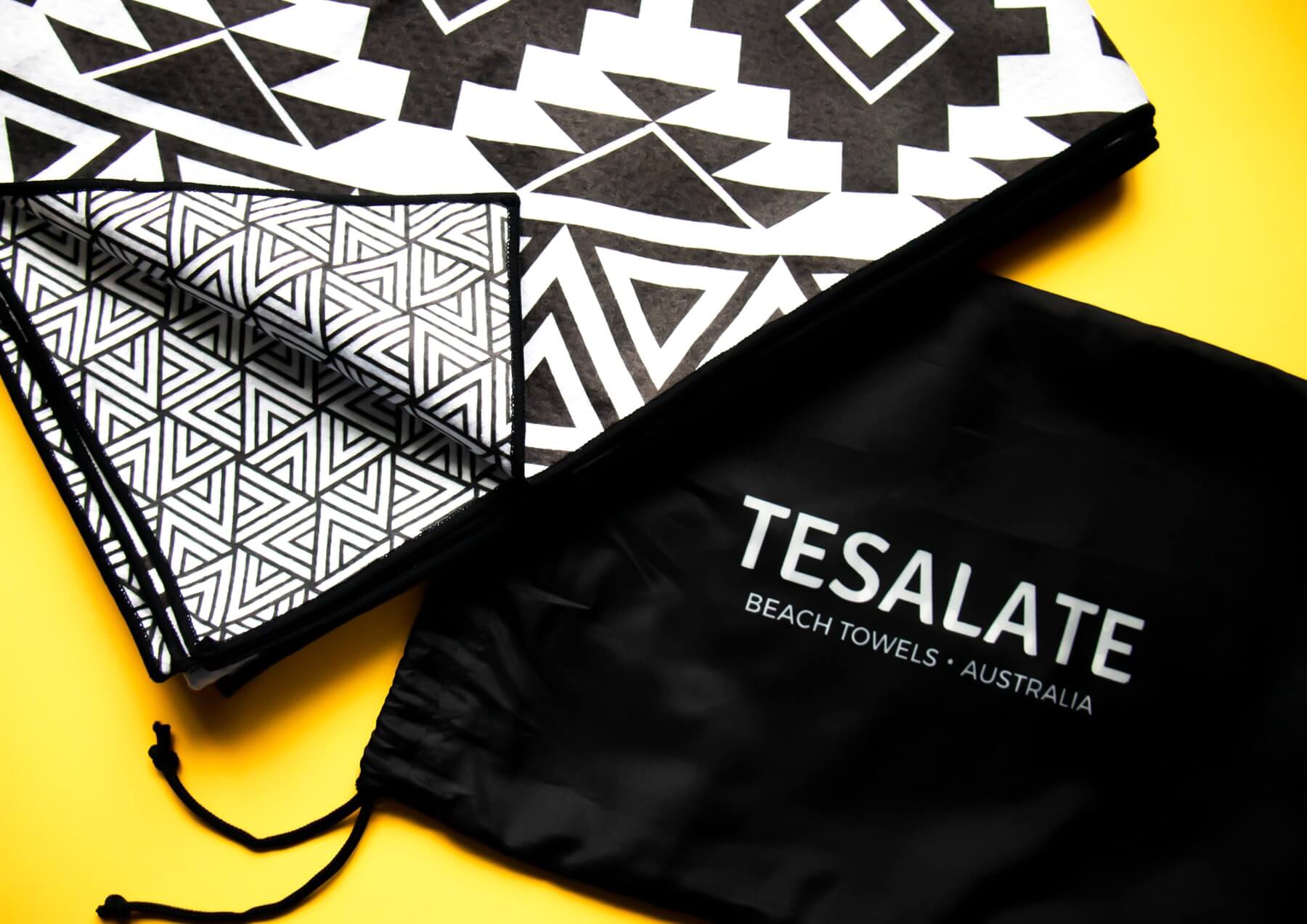 PROs
✅ Sand-free
✅ Ultra absorbent
✅ Rapid-drying
✅ Compact
CONs
❎ pricey compared to the regular beach towels
Where To Buy
You can purchase this awesome Tesalate Sand-free Beach Towel on their website at https://www.tesalate.com/ for $59 USD (160cm x 80cm / 63 x 31 inches) and $99 USD (160cm x 160cm / 63 x 63 inches). All purchases come with free worldwide shipping.
Spotted Miss Universe 2015 Pia Wurtzbach using her Tesalate Sand-free Beach Towel as a workout mat
What do you think about the Tesalate Sand-free Beach Towel? What designs would you like to get? Let me know in the comments down below!
Want more features like this? Please follow us on Facebook, Twitter, and Instagram to get the latest trends.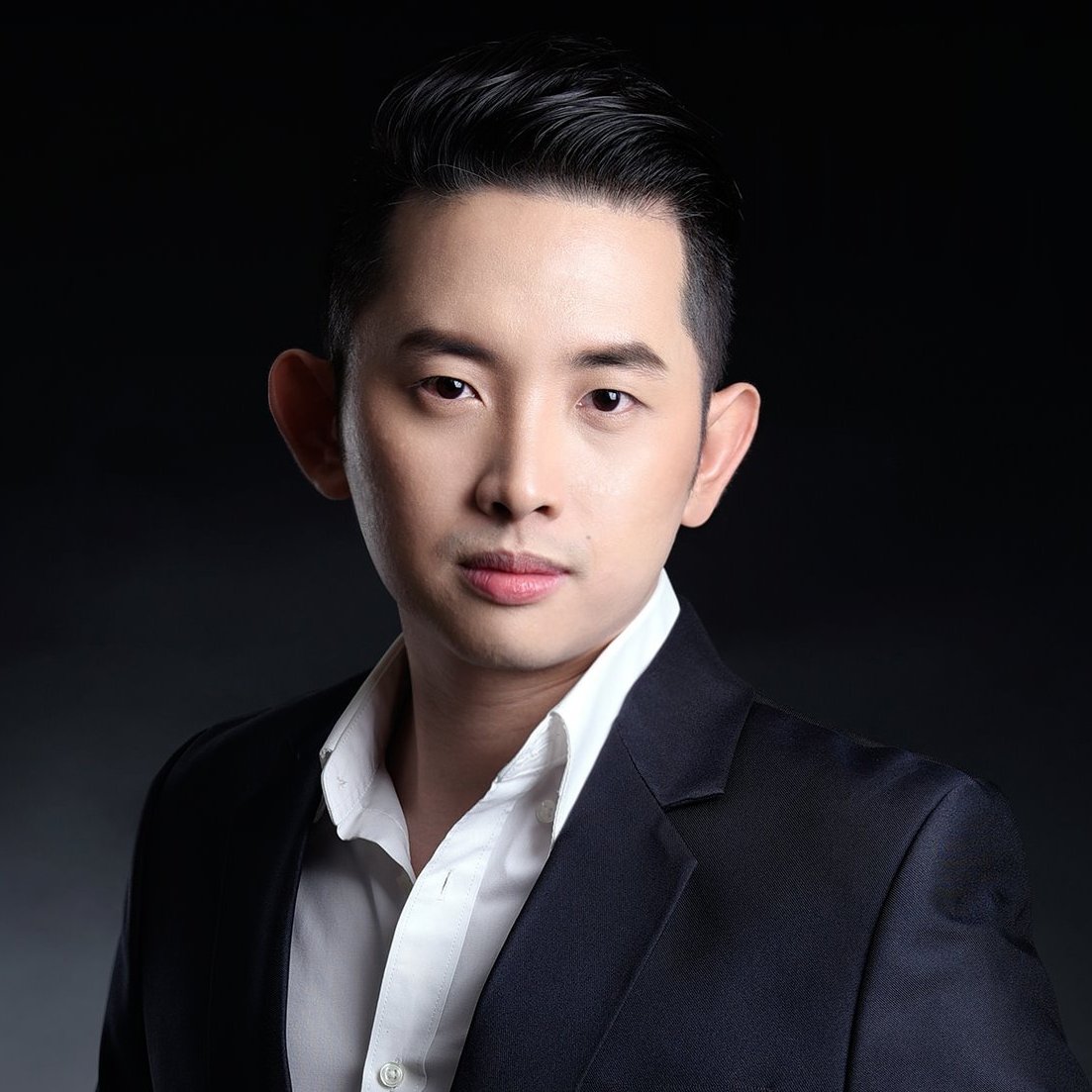 Editor in Chief at Iconic MNL
Blogger/Influencer
He finished Bachelor of Science in Computer Science and Information System at Centro Escolar University in Manila. During his academic years, He has been an epitome of what a servant leader is. He was very active engaging into various extracurricular activities and served as an officer in different organizations.