The holidays are a time for all kinds of celebrations. And as we gather with our loved ones to celebrate the spirit of the season, there's no better time to invest in self-care and indulge in the gift of beautiful, glowing skin. As early as now, Paula's Choice is ready to celebrate with exclusive holiday kits and holiday glow favorites – perfect for gift-giving this season! The bundles allow you to enjoy significant savings and they empower you to elevate your skincare regimen. Whether you're a skincare enthusiast or a starter to Paula's Choice products, these bundles are your ticket to achieving that festive glow you deserve.
From October 2 to 10, immerse yourself in a skincare extravaganza that promises nothing but radiance. Uncover the allure of the Exclusive Holiday Kits, now available with a 20% discount along with your Glow Favourites at 15% OFF! You can also grab a coveted Holiday Radiance Pack valued at P2,950, absolutely FREE when you indulge with a minimum spend of P5,000!
Discover Skincare Transformation with Exclusive Kits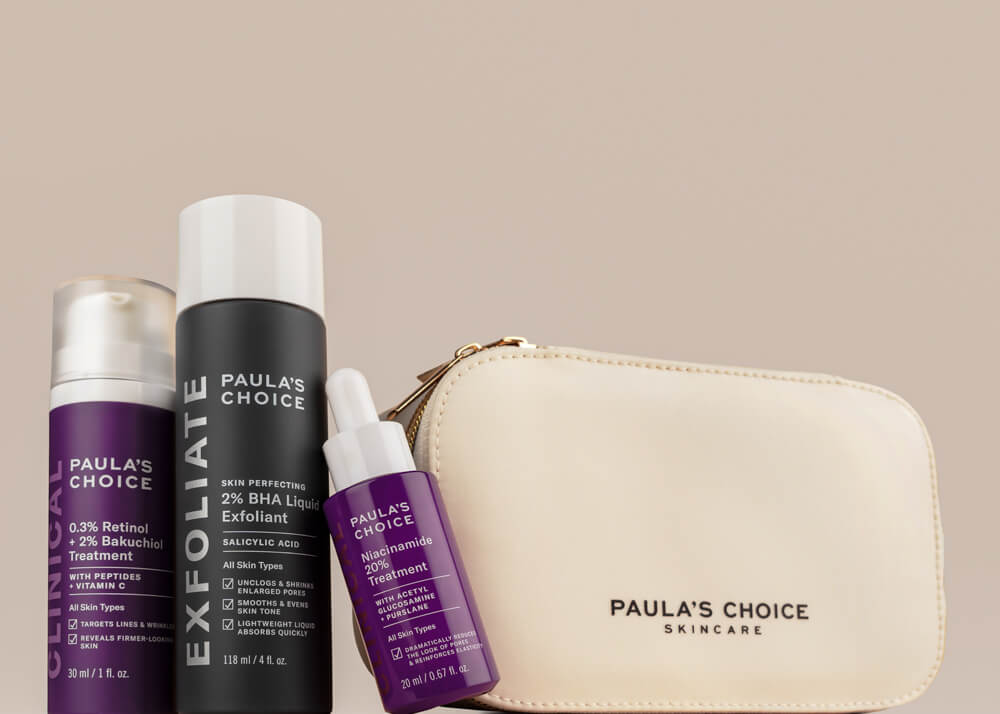 Clinically proven products designed to rapidly unclog, visibly tighten, and reshape stretched, enlarged pores while smoothing out bumpy, orange peel texture, the Advanced Pore Perfecting Kit includes CLINICAL 0.3% Retinol + 2% Bakuchiol Treatment, 2% BHA Liquid Exfoliant, and CLINICAL Niacinamide 20% Treatment. Plus, it comes in an exclusive Limited Edition Holiday Vanity Mirror Pouch!
Revive your skin's youthful radiance and achieve a firmer-looking complexion! Designed to tackle advanced signs of aging while addressing rough texture, wrinkles, and enlarged pores, this kit includes the potent yet gentle 10% Niacinamide Booster and the CLINICAL 0.3% Retinol + 2% Bakuchiol Treatment, making it an ideal duo for those new to Niacinamide and Retinol. You'll also receive this powerful pair in an exclusive Limited Edition Holiday Vanity Mirror Pouch!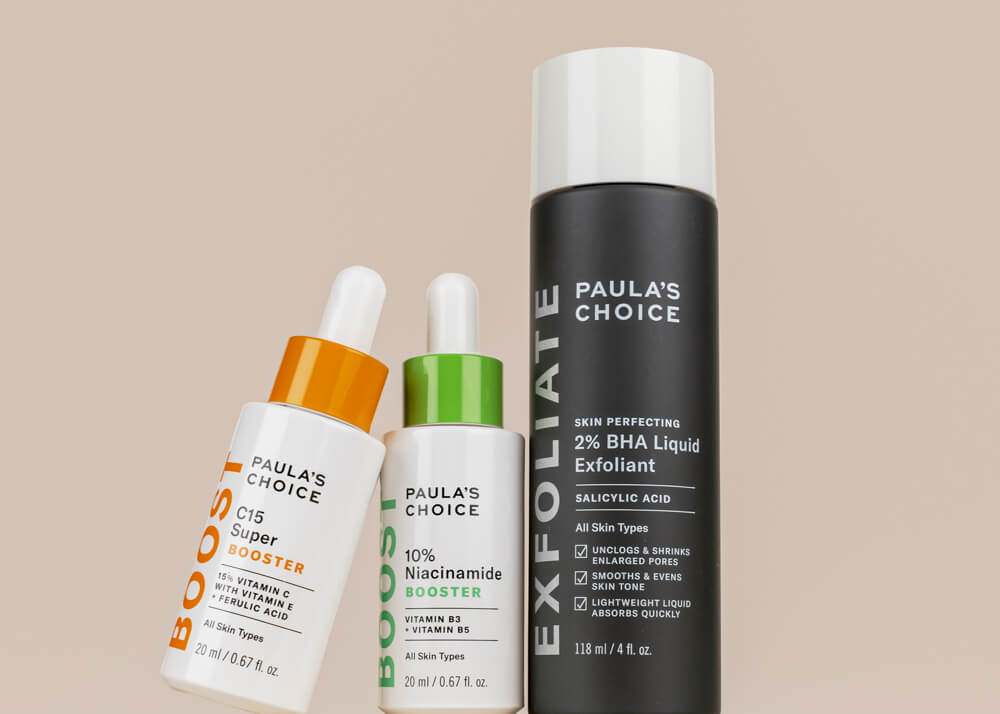 This expertly curated trio is designed to combat signs of aging and unveil your youthful radiance. This power-packed kit features research-backed formulas that work diligently to shed layers of dull skin, while simultaneously brightening and evening out your skin tone. With the combination of the C15 Super Booster, 10% Niacinamide Booster, and the 2% BHA Liquid Exfoliant, this kit includes top fan favorites suitable for all skin types. Get ready to reveal your natural glow practically overnight with this exceptional trio.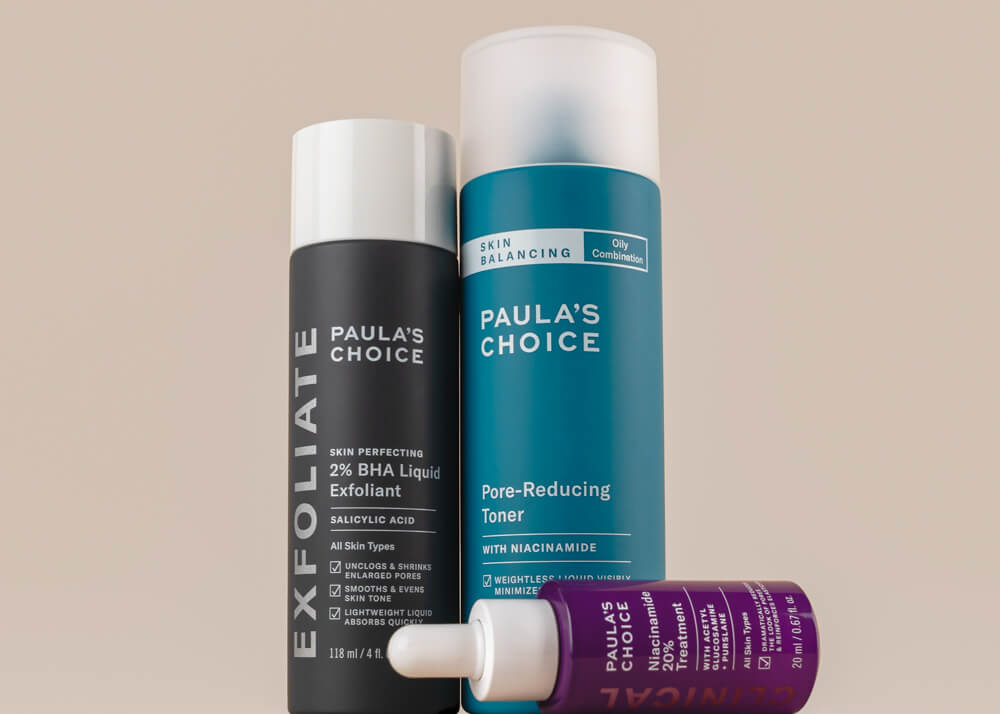 Elevate your skincare routine with this kit that harnesses the multi-faceted power of BHA and features a groundbreaking 20% concentration of Niacinamide. Together, these ingredients work harmoniously to exfoliate pores, unclog and refine them, and balance oily skin to prevent further enlargement of pores. Ideal for those with normal to oily skin and advanced users of Niacinamide, this kit is your solution for addressing issues like orange peel texture and uneven tone.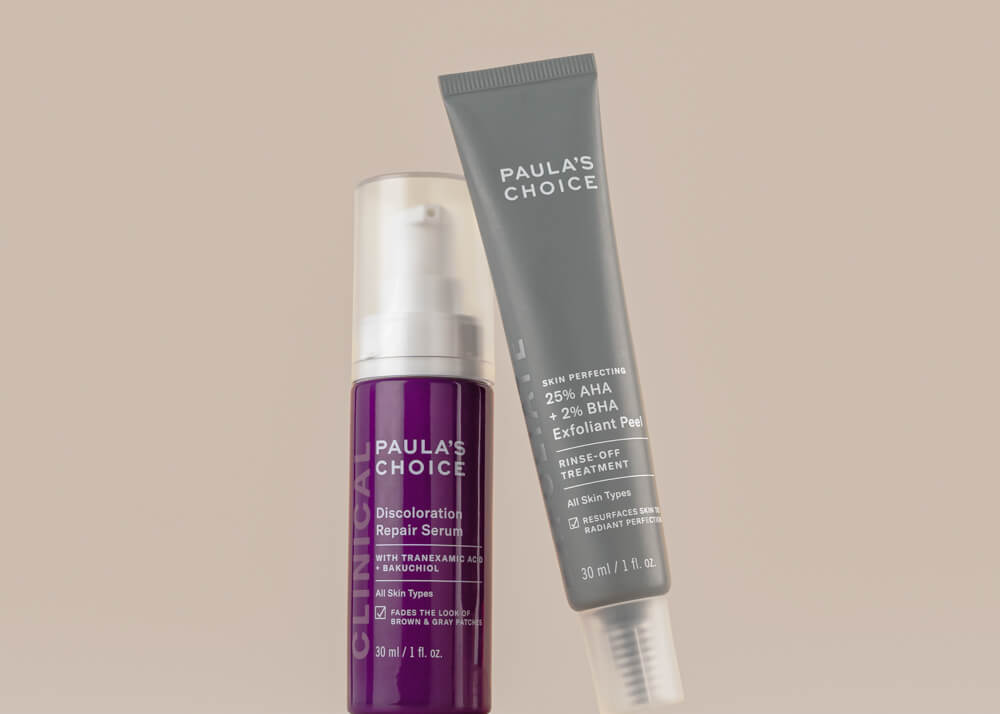 Tackle dark spots and achieve a radiant glow with this kit containing star ingredients like Tranexamic Acid, AHA, and BHA. This kit harnesses the power of multi-acids to transform your skin in just 10 minutes, addressing brown and gray patches, and effectively smoothing your complexion while preventing new discolorations from forming with consistent use. Ideal for those dealing with discoloration and suitable for advanced users of AHA and BHA, this kit includes the CLINICAL Discoloration Repair Serum and the 25% AHA + 2% BHA Exfoliant Peel.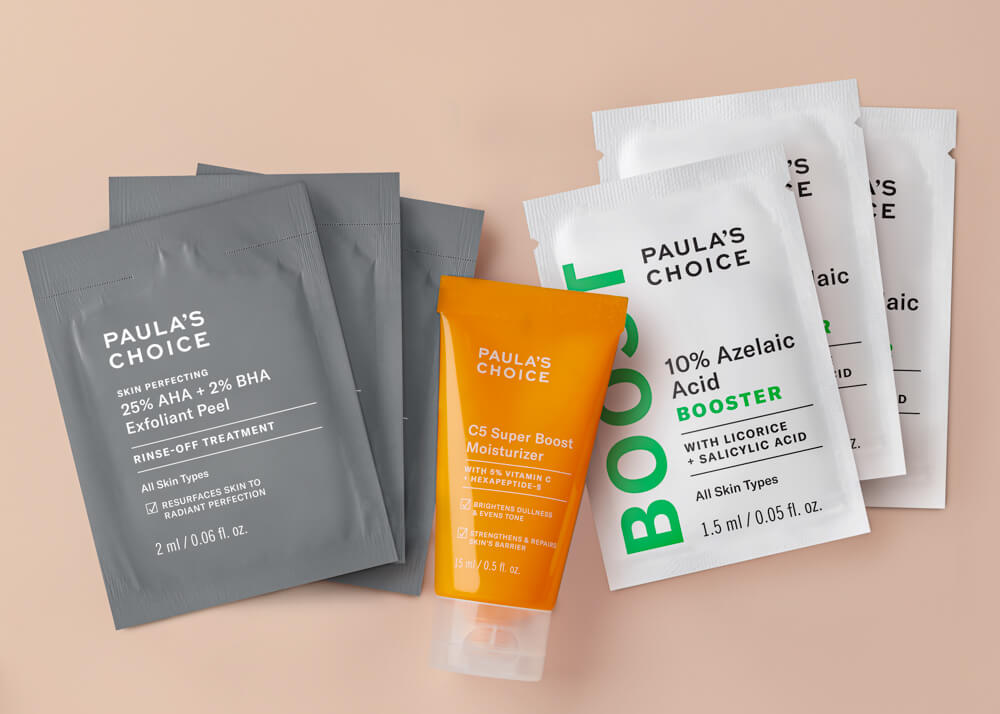 Finally, receive a complimentary Holiday Radiance Pack which includes three rejuvenating sachets of 25% AHA + 2% BHA Peel, accompanied by a travel-sized C5 Super Boost Moisturizer, and three Azelaic Acid Booster sachets with a minimum spend of P5,000!
Paula's Choice recognizes the importance of self-care and personal grooming, especially during this time of year. This is why they've curated exclusive holiday kits that bundle their premium products at discounted prices for you and your loved ones to enjoy this season. Discover Paula's Choice Holiday Kits Collection and embark on a journey to embrace the holiday season with the gift of radiant, beautiful skin.
You can find Paula's Choice Philippines on Instagram, Facebook, and TikTok.