Japanese fashion brand UNIQLO has just announced via the official Uniqlo Philippines Facebook page that their highly anticipated AIRism face masks is now available in Manila.
UNIQLO's AIRism face masks are made from their popular AIRism signature fabric, which features lightweight, cool to the touch, quick-drying fabric.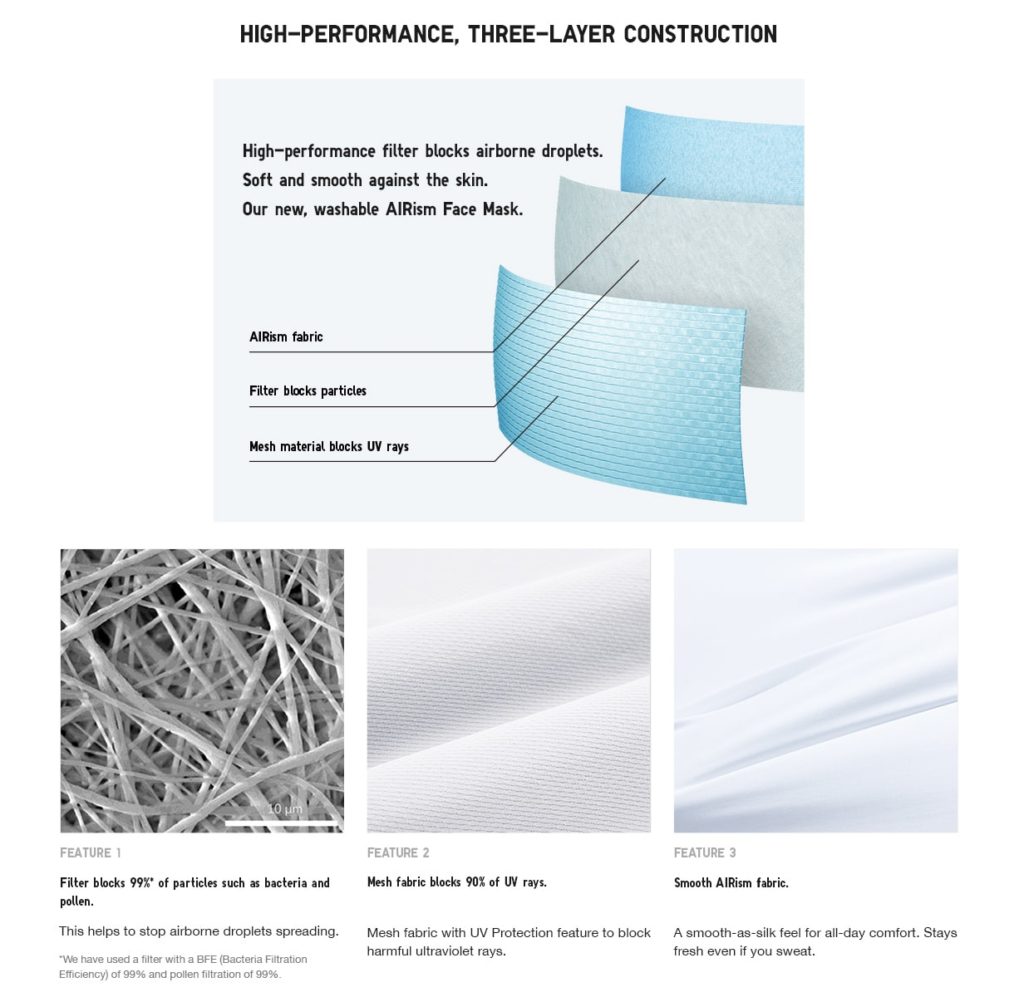 It features a triple-layer construction with high-performance filter between the outer mesh fabric and a smooth AIRism fabric. The AIRism mask consists of 3 layers, the top mesh layer blocks 90% of harmful ultraviolet rays while the other two layers help stop airborne droplets such as bacteria and pollen while the smooth AIRism fabric helps provide all-day comfort that stays fresh even if you sweat. The AIRism face mask can be machine washed (with laundry net).
The brand claims that the filter can block 99% of airborne droplets, bacteria, and pollen. The AIRism face mask will come in three sizes: Large (regular), Medium (smaller), and Small (for kids).
Uniqlo Philippines is said to make their AIRism face masks available soon in all their stores nationwide as well as via their online store. The mask was released in Japan last June 19, 2020 and it retails for 990 yen (set of three).
Related Article: AIRism beddings from UNIQLO is now Available in Manila
So what do you think? Are you excited for the UNIQLO AIRism Face Masks? Let us know in the Comment section down below.
For more updates, customers may visit UNIQLO Philippines' website and follow social media accounts, Facebook, Twitter and Instagram.