After a long two years, it's finally looking like the COVID-19 pandemic is starting to subside. Now that travel and health restrictions have been lifted, it's time to reclaim all of the time, travel, and memories that have been lost.
Everyone needs a break from time to time to de-stress, and sometimes all you need is a little relaxation with your loved ones on the weekend or just yourself for a nice staycation. You don't even have to go far to experience this. You may easily stay in Pasig City, which is a very accessible location near Metro Manila for a staycation. When the idea of having a nice getaway out of town becomes tough to fit into your calendar, why not consider having a staycation or perhaps a day in a spa to help you regain your energy from your stressful life.
Ace Water Spa is a family-friendly indoor water park that offers hydrotherapy massages. Where you may relax and unwind in their hot herbal pool, hydrotherapy spa, steam room, sauna, and other facilities. These stations have nozzles that use water pressure (ultrasonic jet system) and heat to target specific portions of your body, release muscles, and improve blood circulation for healing. If you want to get some exercise, they also have an Olympic-size swimming pool and a kiddie pool.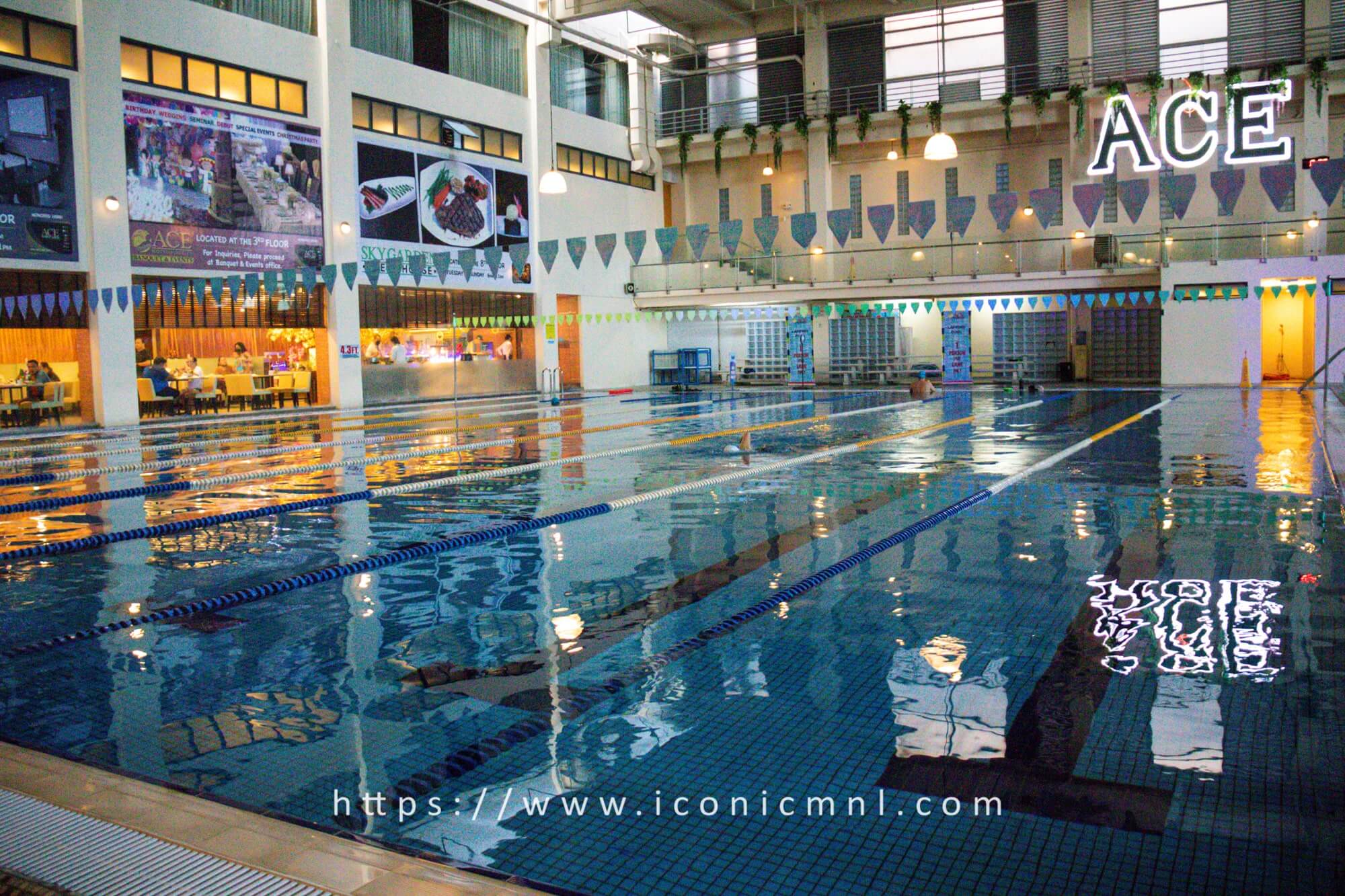 The Ace Water Spa Hotel and Suites is located in Kapitolyo, Pasig City, about 15 minutes from SM Megamall. They also provide excellent rooms and a variety of food alternatives for their visitors.
Note: On normal occasions, photos and videos are not allowed inside the spa we are only permitted because we have media access to the facility. Please do not copy or grab my images without my consent.
What to bring
When it comes to swimwear, ACE Water Spa has a strict dress code. Only a snug-fitting swimsuit is allowed (preferably made of spandex material). board shorts, beach shorts, undergarments, and shirts are not allowed. But don't worry! If you don't have swimwear, ACE Water Spa has the option of renting or buying the appropriate attire at their swim shop.
Furthermore, everyone is obliged to wear a swimming cap, you can also bring your own if you have one. The spa also provides you with a locker where you can keep your belongings while inside the spa area.
Hydrotherapy massage
Ace Water Spa uses the "Ultrasonic Jet System" to massage specific areas of the body with its aquatic jets that are strategically located to relax and soothe tired and aching muscles. The massages are activated by pressing a button, and the equipment is classified as light, moderate, or hard massages, providing you with complete control over your therapy.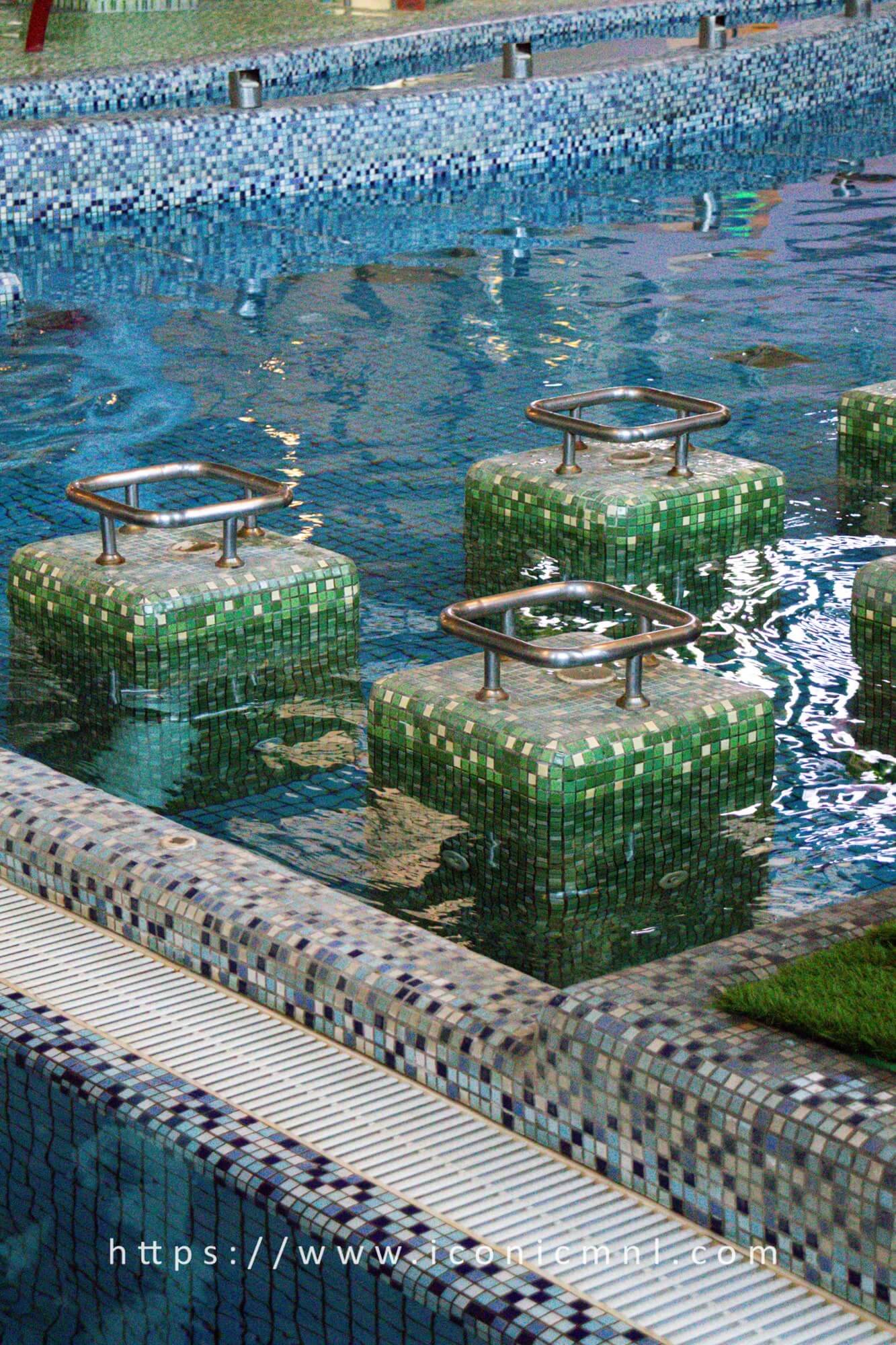 The Water massages are both relaxing and enjoyable as you feel the pressure of the water on various parts of your body.
Contrast Therapy Plunge
Is a special hydrotherapy experience wherein an alternate plunging into the hot herbal pool and the cold pool is involved. Immersion in the hot herbal pool will open up your pores to allow the release of toxins while stimulating blood flow while tightening the pores. Alternate immersion is recommended to maintain a healthy body temperature and heart rate.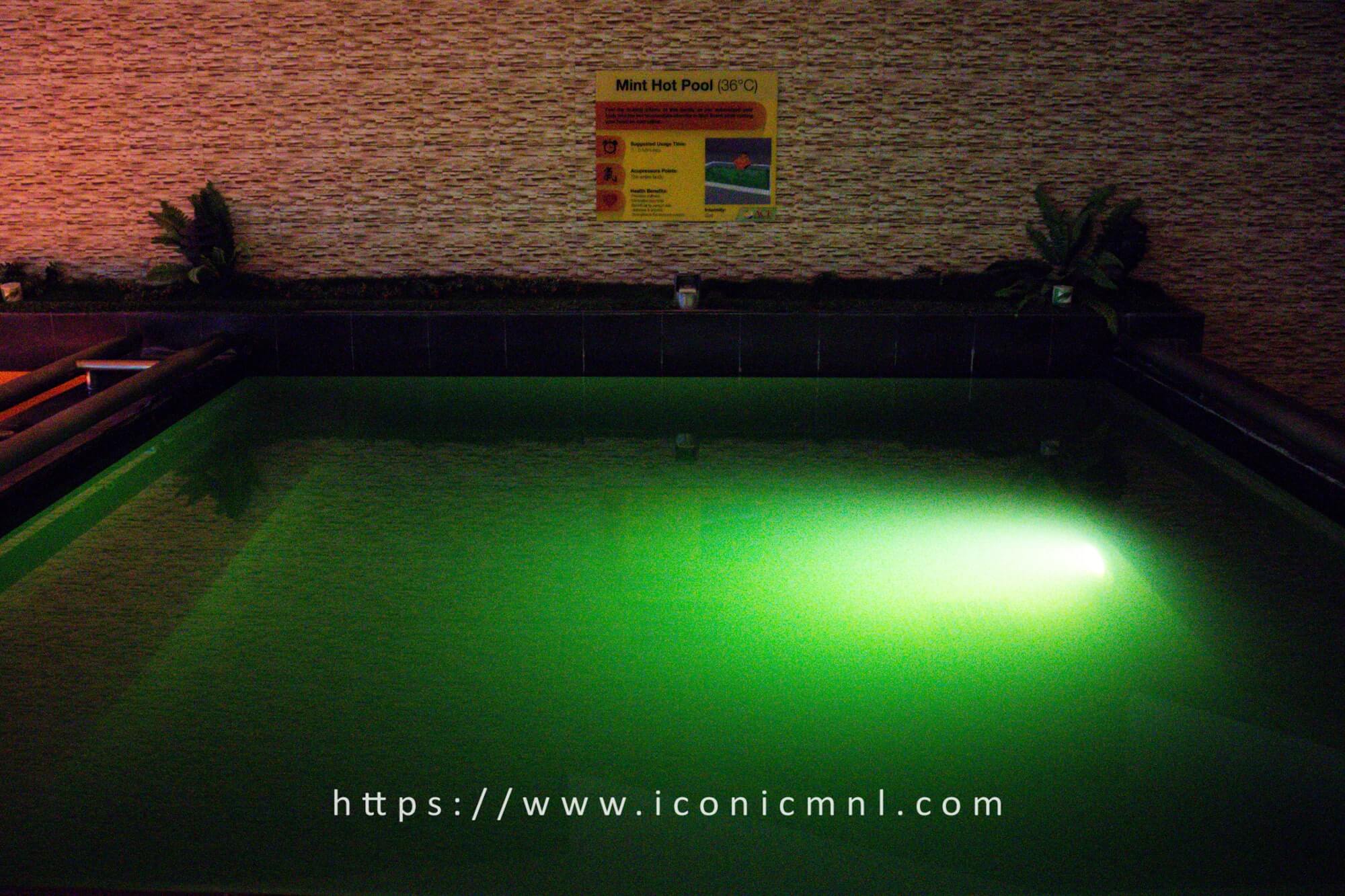 Kid's Area
Apart from the lazy river, which children will undoubtedly enjoy, Ace Water Spa also has a unique section where children may play with gigantic water pistols, floor fountains, and other activities.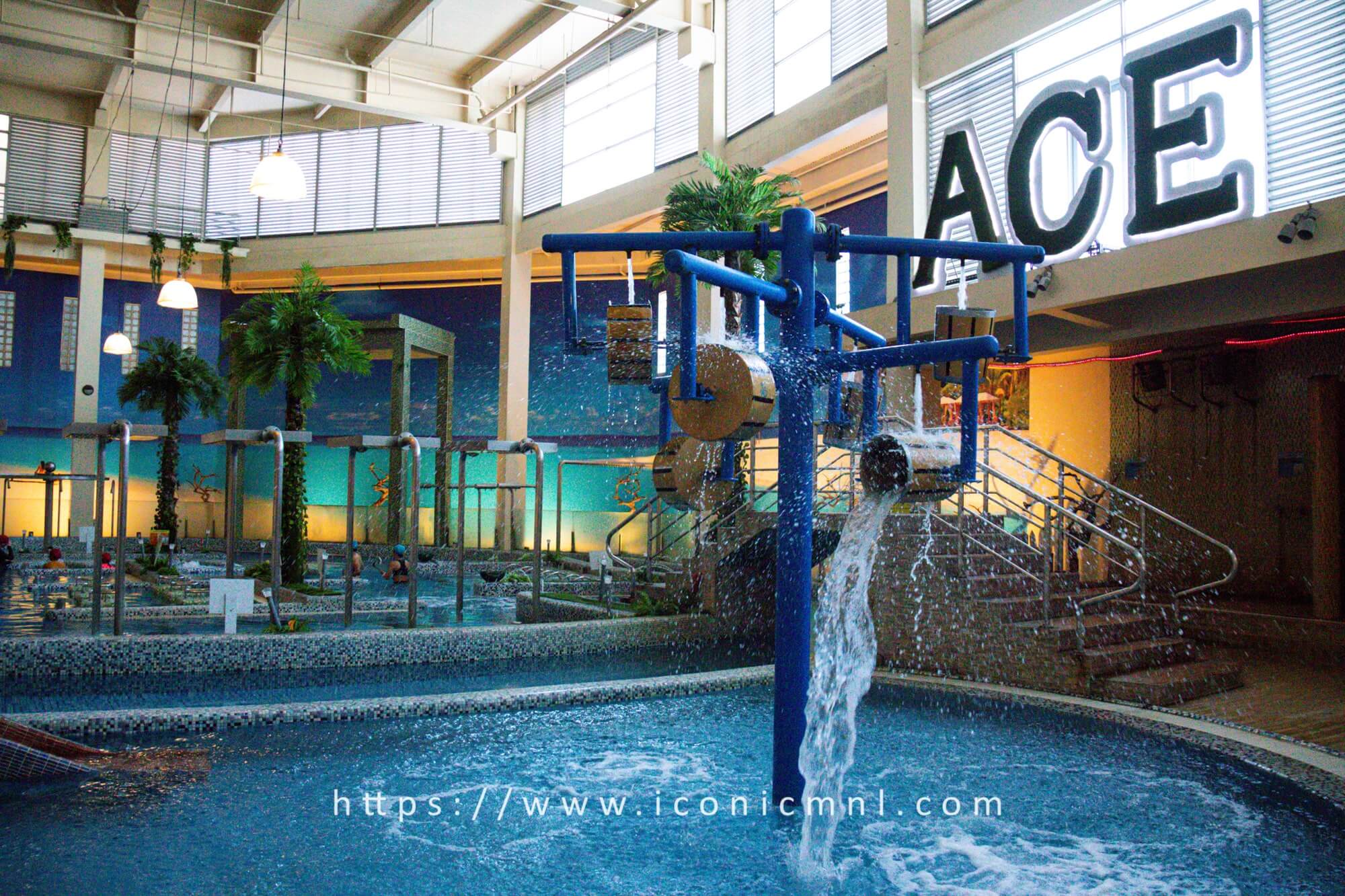 Ace Hotel & Suites
You can extend your spa day into a whole weekend staycation. The second branch of Ace Water Spa, located in Kapitolyo, Pasig City, is also a four-star hotel, perfect for people who also want to have a staycation.
Our Room
I was instantly impressed upon entering my room. The room was spacious and had a very calming ambiance. It has a huge king-size bed, complemented with pillows that are so soft and fluffy. The toilet and bath are clean and well-organized. Toiletries such as shampoo, conditioner, soap, and dental care are all provided. The bath towels are soft and smell fresh!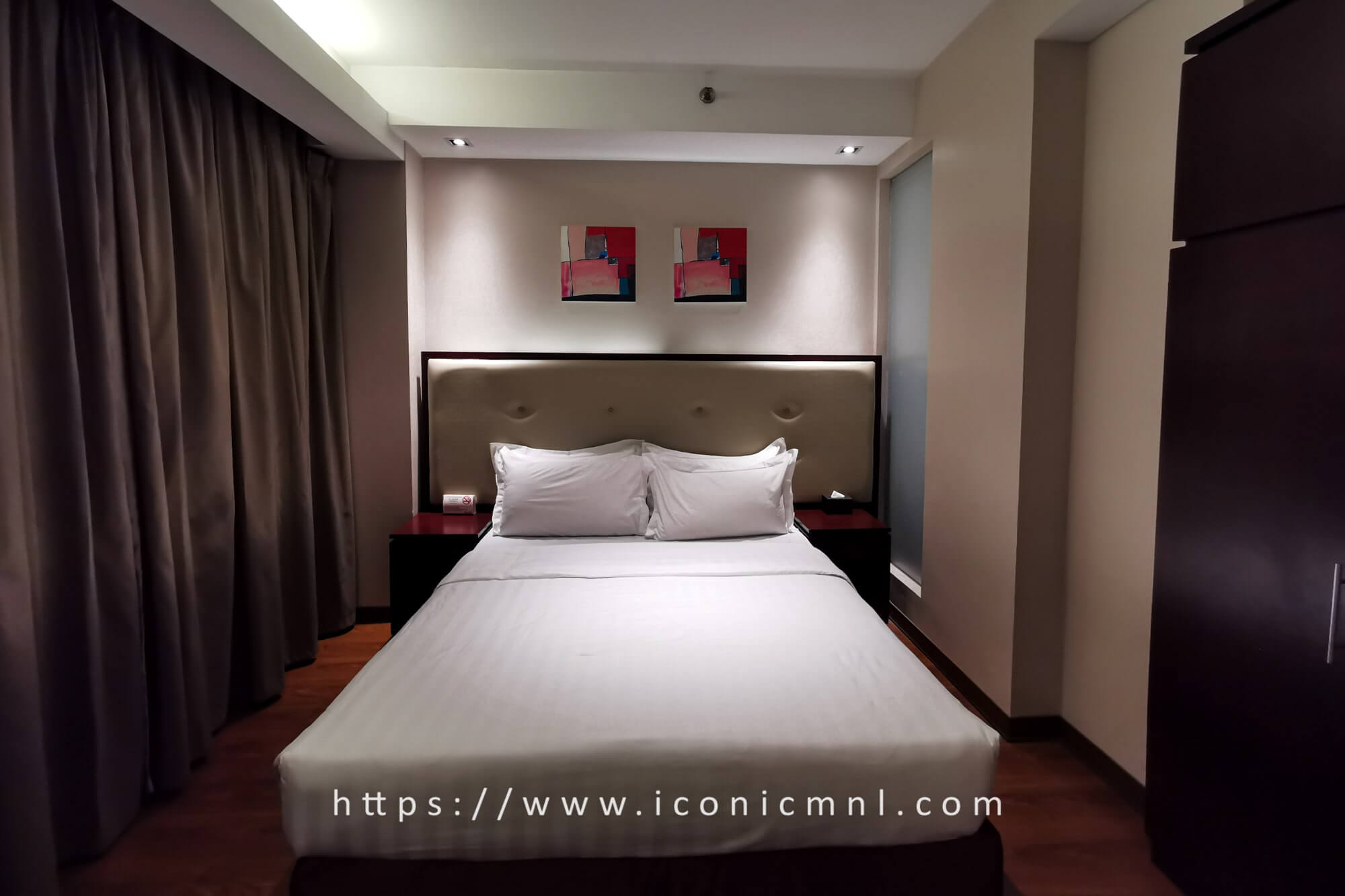 Ace Coffee Lounge
The hotel features its own restaurant, which serves shabu-shabu, all-day breakfast meals, ramen dishes, a variety of coffees, desserts, and other delectable delicacies.
Making the most of the weekends might be challenging these days because they pass by so rapidly. Finding a plan that will save you time and money is the best way to make your weekend better.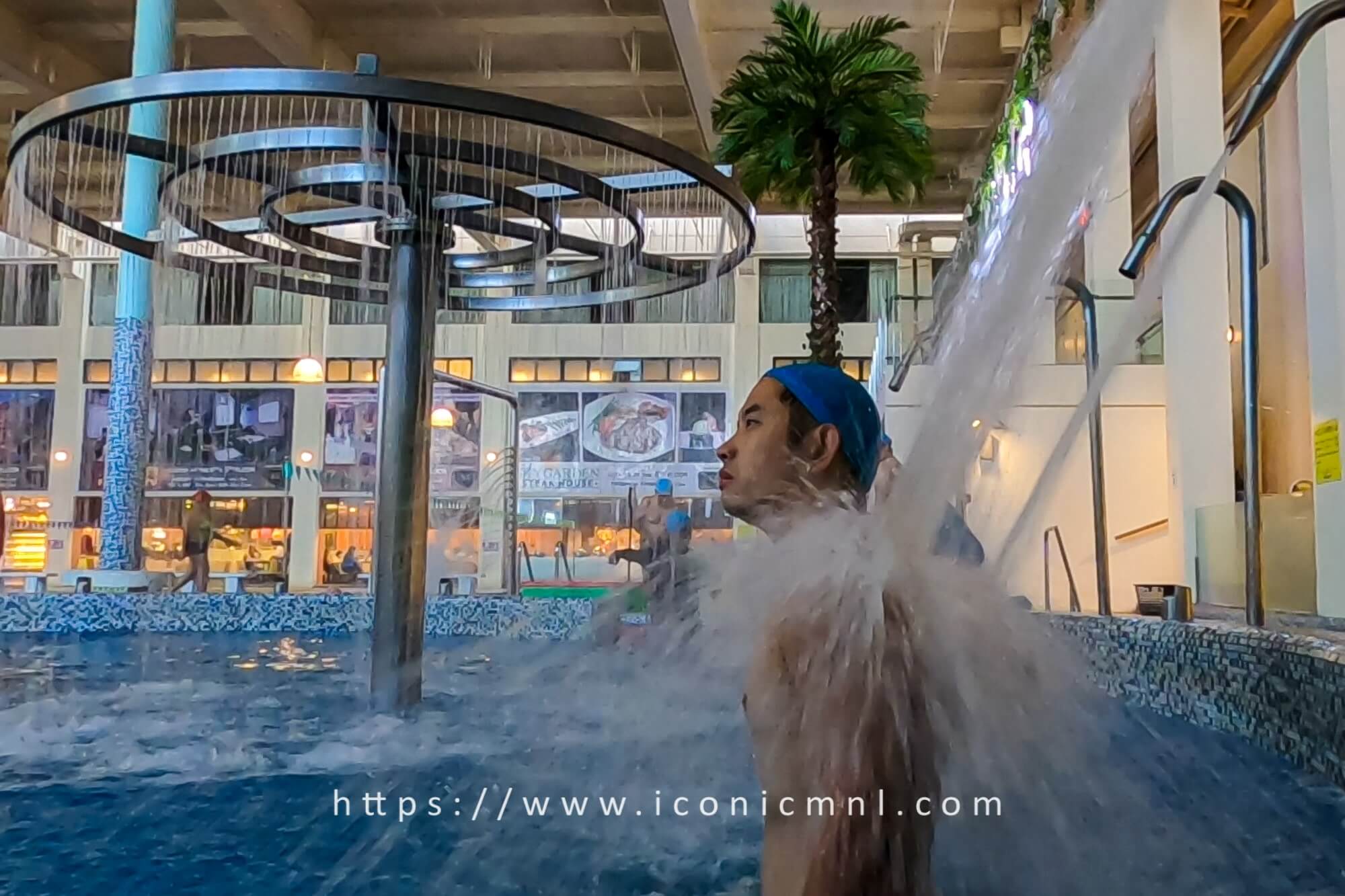 Rate
The standard ACE Water Spa rate is P600.00/adult and P300.00/kid (4 ft. & below) for the four (4) hours of unlimited access to all the wet and dry areas of the spa meaning you get to enjoy whichever pools and amenities you want at your own pace.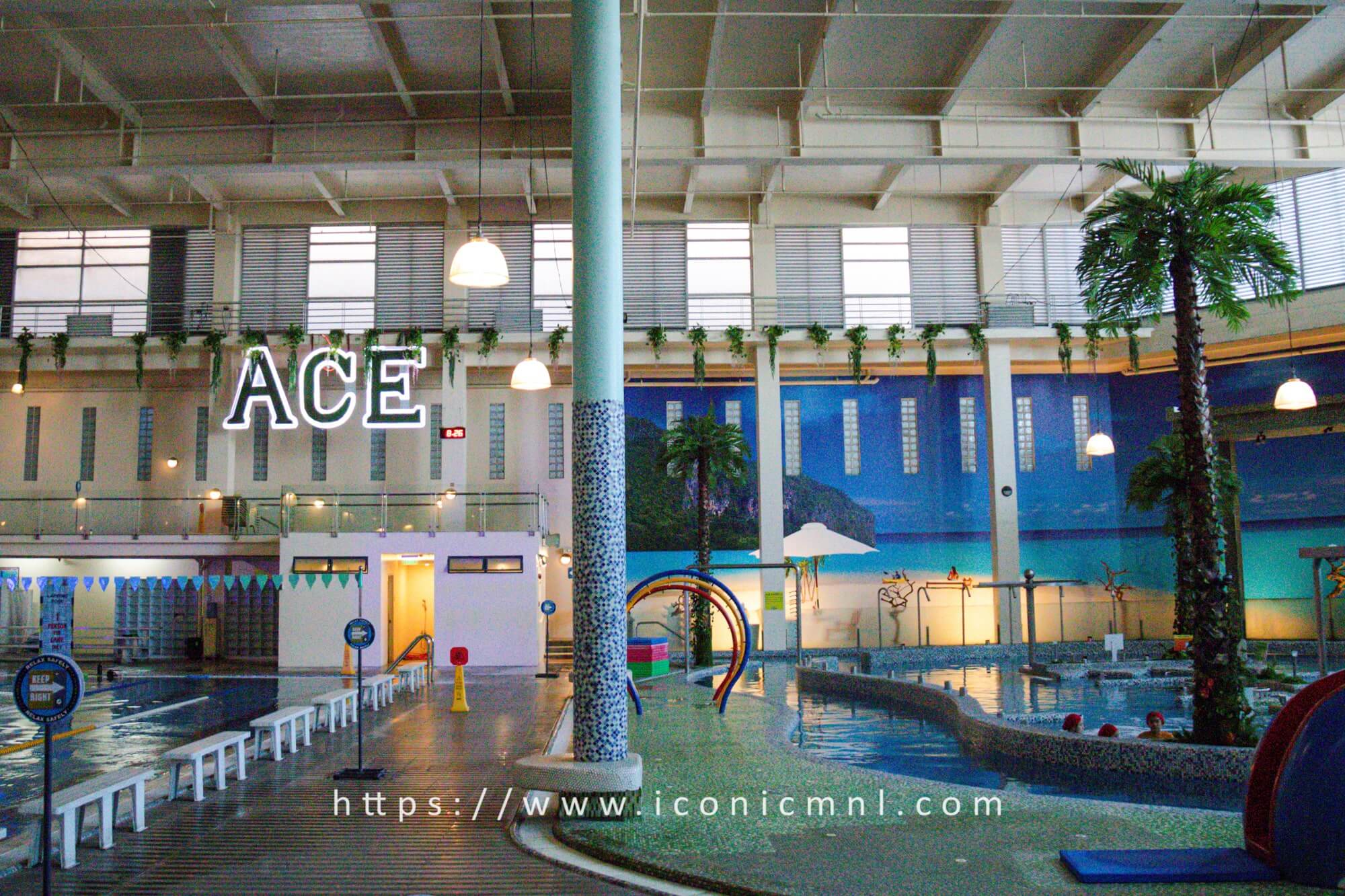 Relax and let the water wash your stress away. For inquiries, rates, and additional information you can call them at (63) 917-542-5967 or email them at [email protected] or visit Ace Water Spa Hotel and Suits.
Have you been to Ace Water Spa? What did you like the most? Feel free to share your experience in the comments below.
Want more features like this? Please follow us on Facebook, Twitter, and Instagram to get the latest trends.