Good first impressions make a memorable statement. It's about being utterly sure of who you are; the kind of confidence anyone is bound to admire and vie for — and that is what SM Development Corporation (SMDC)'s Fame Residences is all about.
Chic, sophisticated, and elegant, Fame Residences is a master-planned development designed to make you feel exceptional. With such an opulent lobby, a prime location along EDSA, and a distinctive promise of maximum returns, a life in Fame Residences undoubtedly enables you to make your mark.
The most premium of them all
Anyone who walks through the doors of Fame Residences will be greeted with an impressive welcome. It's an entrance built to make residents and guests feel as if they're celebrities walking down a red carpet. With the five-star, hotel-like lobby offering luxurious and bespoke interiors, everyday is made a powerful arrival.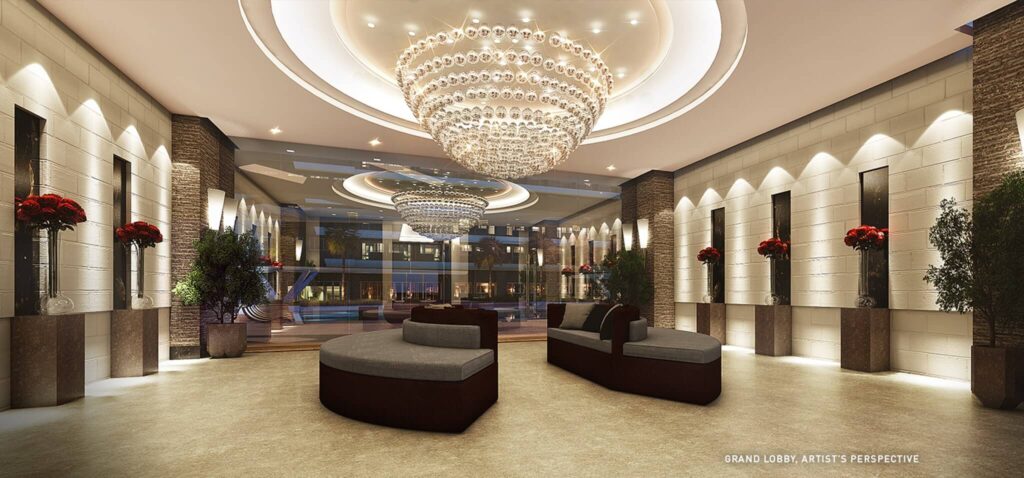 Upon entering, one's gaze is immediately directed upward, towards the lobby's high ceilings and dazzling chandelier.
Warm lights illuminate the spacious lounge filled with sleek sofas. Inspired by art deco design, the lounge has stunning black, gold, and white wall-to-wall interiors, complemented by modern works of art.
Nothing says you're in for a memorable experience too, better than their hotel-like services. Fame Residences boasts of professional and accommodating front-desk staff, ready to address your queries and needs.
Yet the grand lobby is just a taste of the luxury that awaits. True to its world-class status, Fame Residences was awarded the Best Mid-End Condo Development in Metro Manila, Best Mid-End Condo for Interior Design, and Best Condo Landscape Architectural Design by PropertyGuru Philippines.
Along the most vital thoroughfare in the country
Located along EDSA, one of the most vibrant highways in the country and possibly the most important, Fame Residences presents residents with a high-end city lifestyle like no other. The future-forward development lies in the city of Mandaluyong between Boni Avenue and Shaw MRT stations. It provides easy access to nearby malls like the Shangri-la Plaza and SM Megamall, and even gives its residents their very own commercial complex that houses restaurants, cozy cafes, and weekend markets.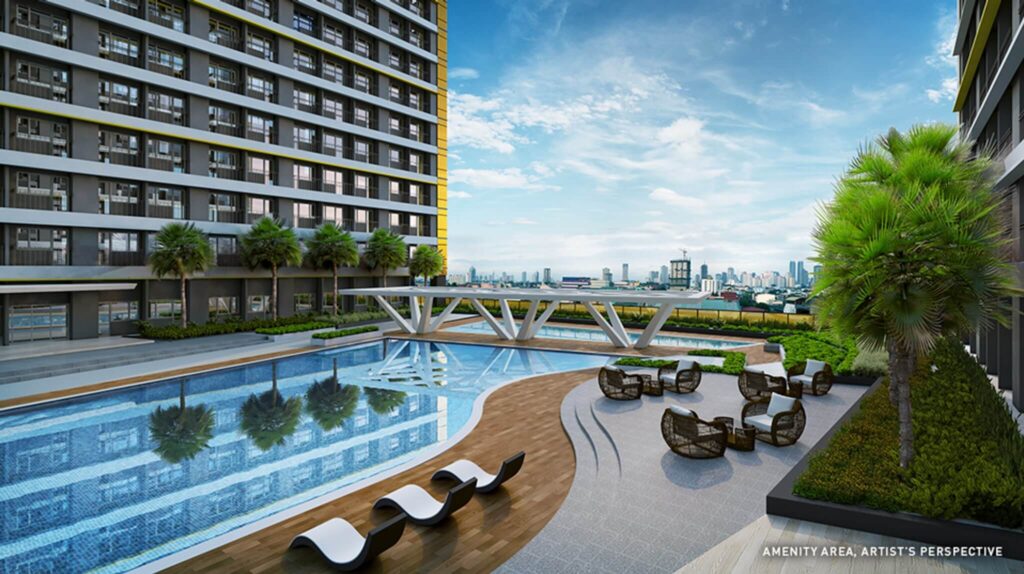 SMDC knows that even the most fast-paced and ambitious individuals get tired too, which is why they know that apart from unmatched convenience, what people need are spaces to restore their energy. Resort-like amenities are intentionally built to grant residents of all ages a much-deserved staycation, whenever they may need one.  Among these include an outdoor lounge, an outdoor fitness area, swimming pools, a children's playground, and function rooms.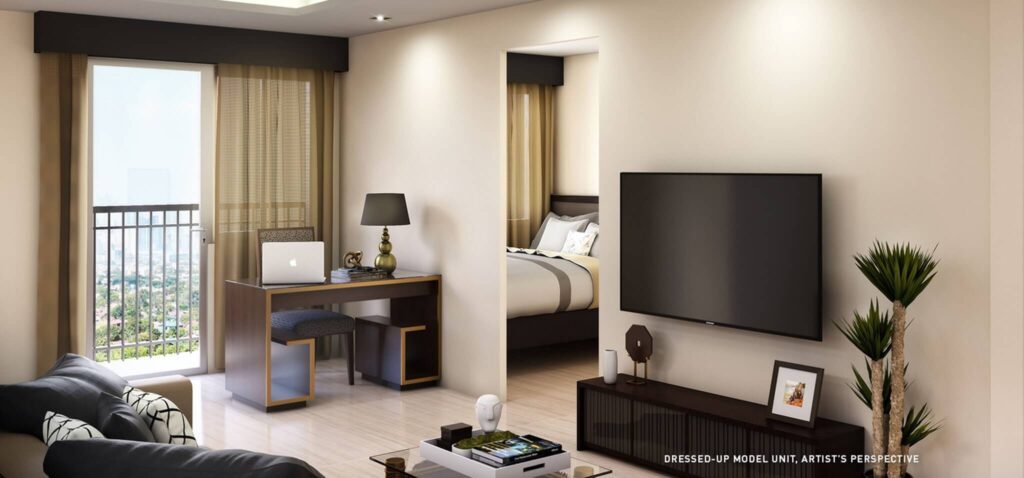 It also offers a variety of units — from one to two-bedroom and family suites — all with picturesque views of the city, and efficient layouts that cater to each unit owner's unique design preferences.
No better time to invest than now
Fame Residences is value for money, not only because of its unrivaled location, and the exceptional lifestyle it offers. It's also a good business opportunity.
This year sees the completion of various government infrastructure projects, which give property developments close by added benefits and convenience for its residents. A Consumer Expectation survey released in the fourth quarter of 2021 by Bangko Sentral ng Pilipinas (BSP) showed an increased percentage of families planning to buy properties within the next year, jumping from 3.6 percent in 2020 to 4.2 percent.
This aligns with a recent Colliers Philippines report, that said there is foreseen improvement in the housing sector in 2022. "We see the economic expansion supporting demand in the residential sector, whether in the pre-selling or secondary markets." the report said. Rents and property prices are also seen to recover in the next 12 months, with the steady comeback of foreign professionals, and the regaining confidence in business and consumer sectors. With COVID-19 restrictions being eased, as well, more offices are welcoming employees back, which means there will be much higher demand for homes closer to places of work.
The Colliers report shared that it expects a rise in rent starting this year, which may be beneficial for those who might want to lease out their units. For this, SMDC  has made it easier for interested buyers to make a long-term investment through a worry-free leasing experience with SMDC Prime Key Leasing, SMDC's professional property management and leasing arm.
Luxury is within reach, as Fame Residences is a ready for occupancy (RFO) property, which means you can move right in. Through the Early Occupancy Program (EOP) of SMDC, a 5% payment of the amortization means you can start enjoying the benefits of living at Fame Residences.
A crème de la crème life awaits. All that's left to do is to step in.  
For more information about SMDC's Fame Residences, visit their website or Fame Residences Official on Facebook.