Rainy days are approaching, but that doesn't mean you have to stay inside. Sometimes all you need is a weekend of rest and relaxation with your loved ones, or just to unwind by yourself. You don't even need to travel very far to encounter this. Simply enjoy a staycation in Taguig's Bonifacio Global City, which is a very handy location close to Metro Manila. Why not think about taking a staycation when it becomes nearly impossible to fit the thought of a relaxing getaway out of town into your schedule?
F1 Hotel Manila is the first four-star hotel to open in Taguig's Bonifacio Global City. It has the highest standards of service, facilities, amenities, and rooms that can make you feel at home when you're on your staycation. The hotel is strategically located at the heart of Bonifacio Global City and is accessible to the nearest high-end shopping centers, trendy clubs, museums and galleries, internationally renowned medical institutions, and corporate offices.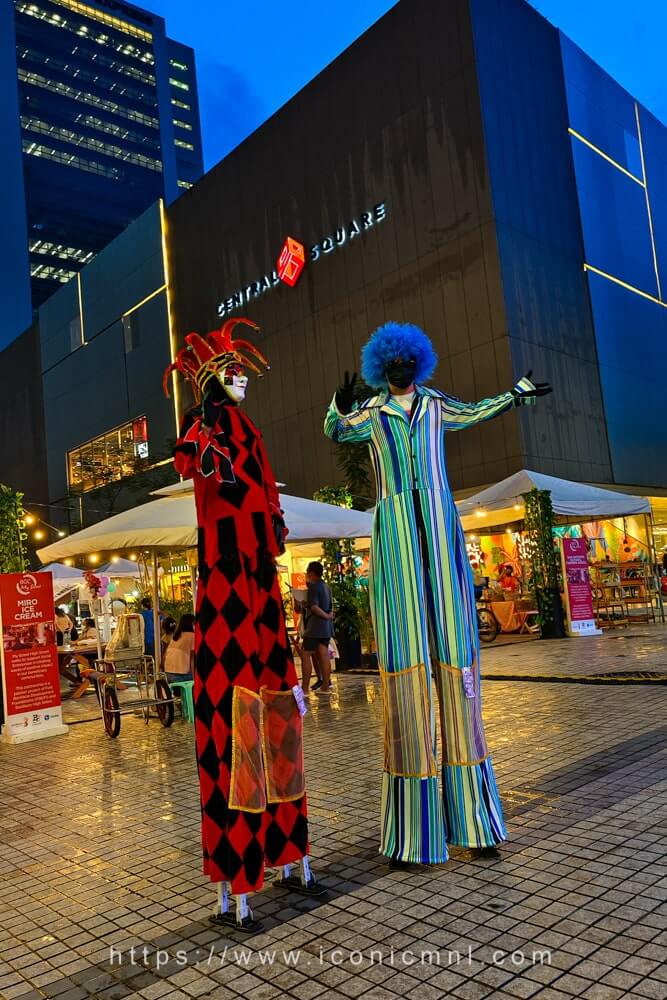 The hotel's main lobby (Premier Lounge) is located on the 5F, and as soon as I arrived at the hotel's ground floor reception area, I was greeted with a smile by their staff and was assisted with my luggage going up to the Premier Lounge. Indeed, you will be greeted warmly, as if you are at your second home, as soon as you step into the hotel entrance.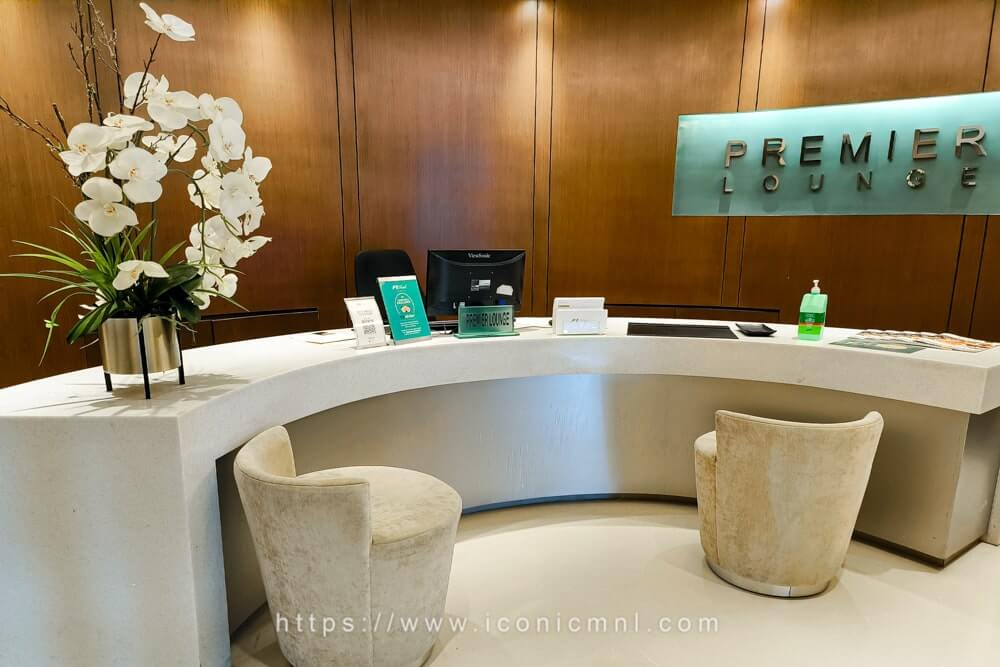 The check-in was a breeze as the F1 Hotel Manila Marketing Team assisted me during check-in and gave me a copy of our itinerary during our weekend stay.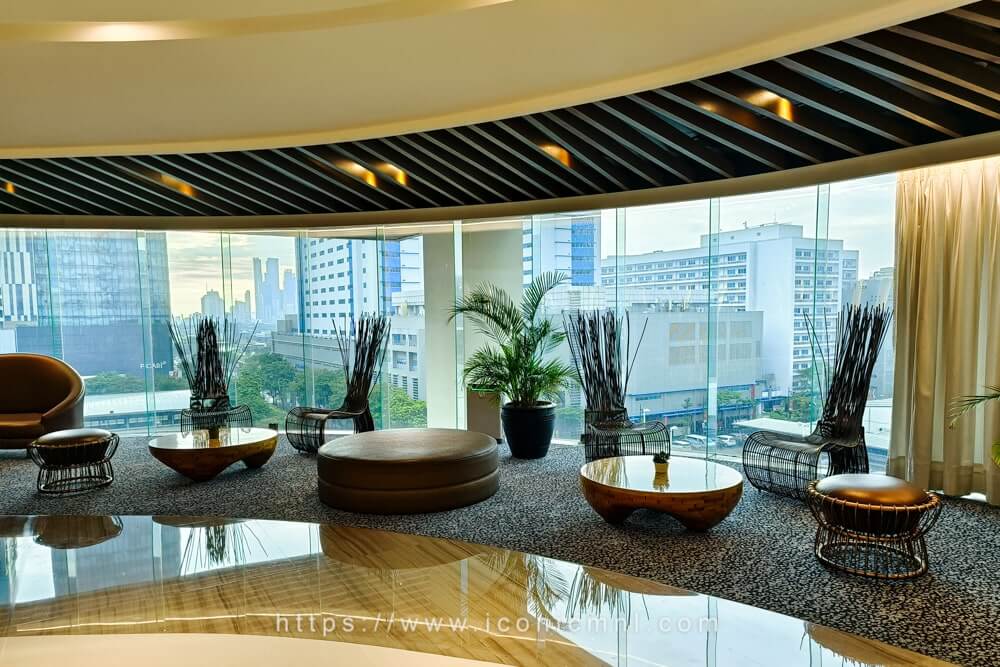 Our Room
I walked into my room and was immediately amazed. It has a large room and contemporary, elegant decor. For business and leisure tourists, it offers a fusion of elegance and modern luxury. The one-bedroom suite, which has a fairly roomy reception area, has the feeling of a condo. The high-end accommodations at the F1 Hotel Manila are shown off by the rooms' sleek, modern interior design.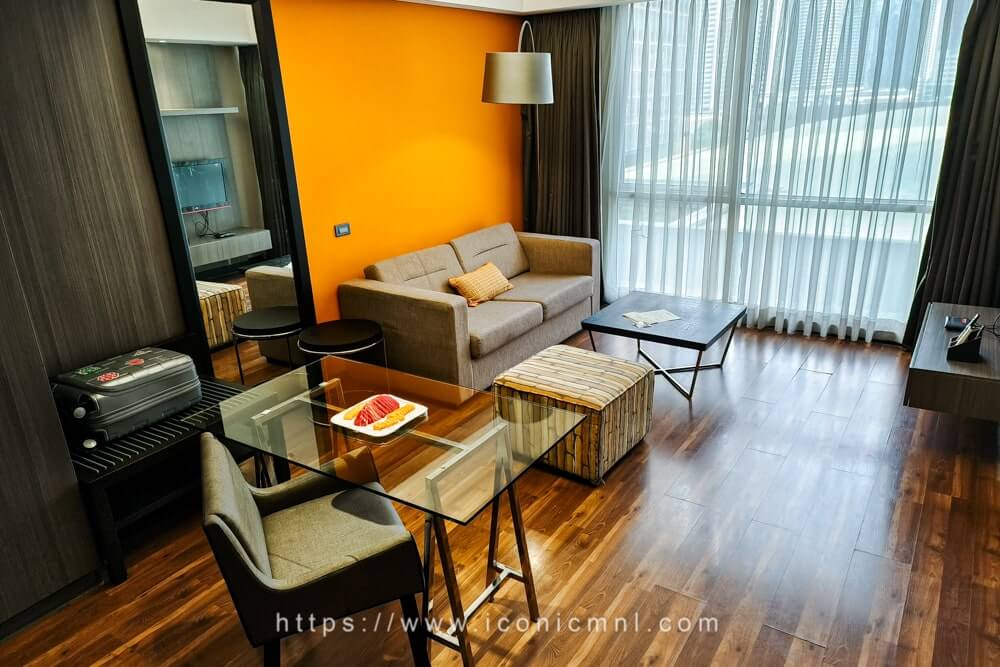 The atmosphere in the bedroom is incredibly soothing and unwinding. It includes a massive king-size bed with luxurious cushions that are exceptionally soft and fluffy. The bathroom and toilet are spotless and well-maintained. There are supplies for dental care as well as toiletries, including shampoo, conditioner, soap, and body lotion. The towels are soft and smell fresh!
It was time once more to travel down to the premium lounge for our complimentary munchies after I had unpacked my stuff and taken a shower.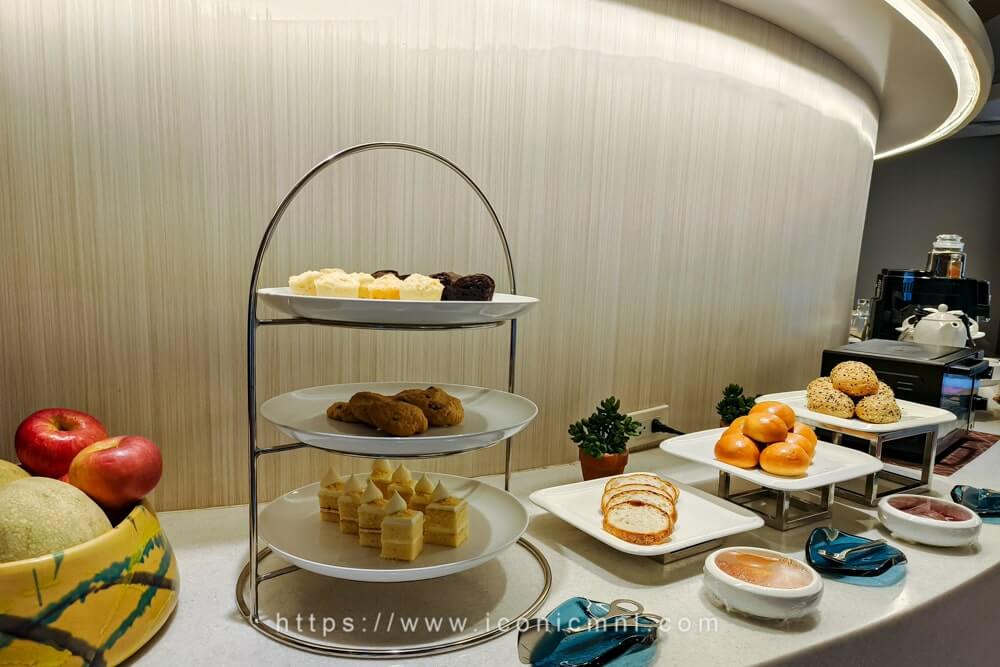 Weekend Hot Pot At The Canary
Rainy days are best spent with The Canary's Weekend Hot Pot Buffet! Located on the 3rd floor, the Canary Lounge gives its guests a breath-taking view of the majestic cityscape of Bonifacio Global City. Besides the lounge, there are the hotel's three (3) pools, making the ambiance more relaxing and ideal for a romantic dinner or casual gathering with your family and friends.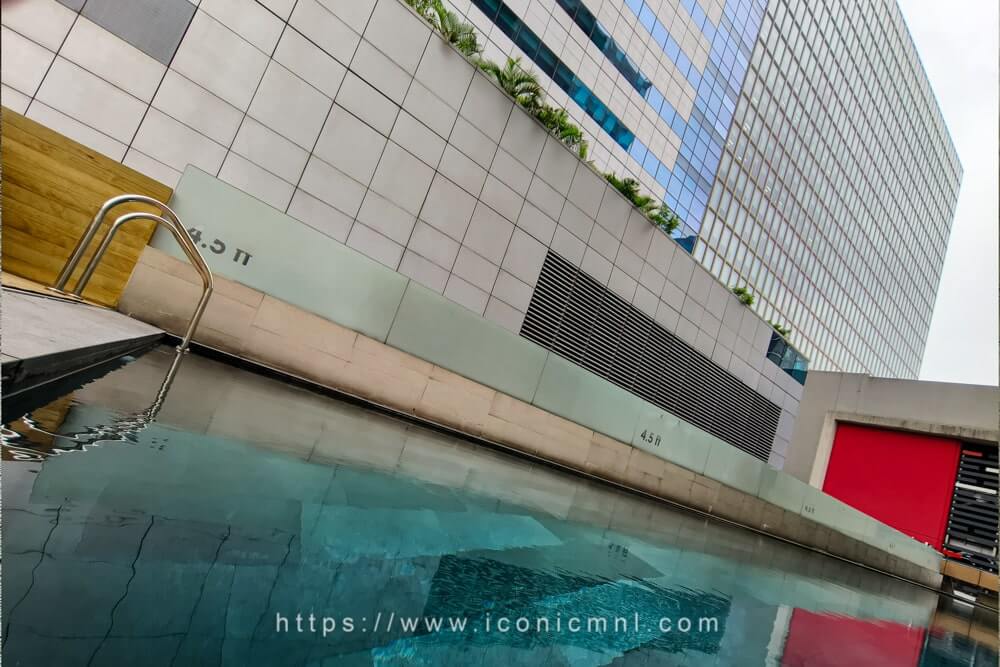 The promo is available every Friday, Saturday, and Sunday from 6 pm to 10 pm starting this June until August. The Weekend Hot Pot Buffet is inclusive of unlimited refills for 2 hours, access to the Play Zone area, and a free pool pass for only PHP 1,388 net per person. Choose from a soup base to your choice of noodles and sides available at the buffet station. When you buy it directly from https://hotdeals.f1hotelmanila.com/, you'll save 30%.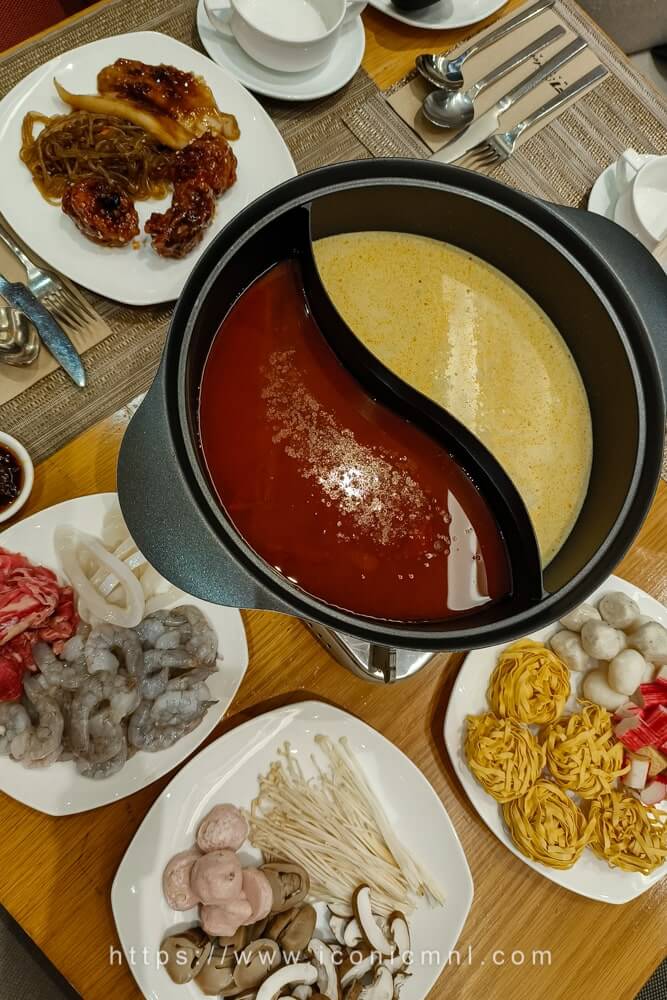 With its superb amenities, F1 Hotel Manila is not just a perfect place to stay in BGC, but also a place to relax, unwind, and enjoy.
Overall
Weekends fly by so quickly these days and making the most of them can be quite a challenge. The best way to level up your weekend is to come up with a plan that's both time and cost-efficient. If you're craving a break from the mundane routine and you can only spare a weekend why not spend a weekend staycation at F1 Hotel Manila? Aside from being accessible, it's also very affordable, and you'll really get your money's worth.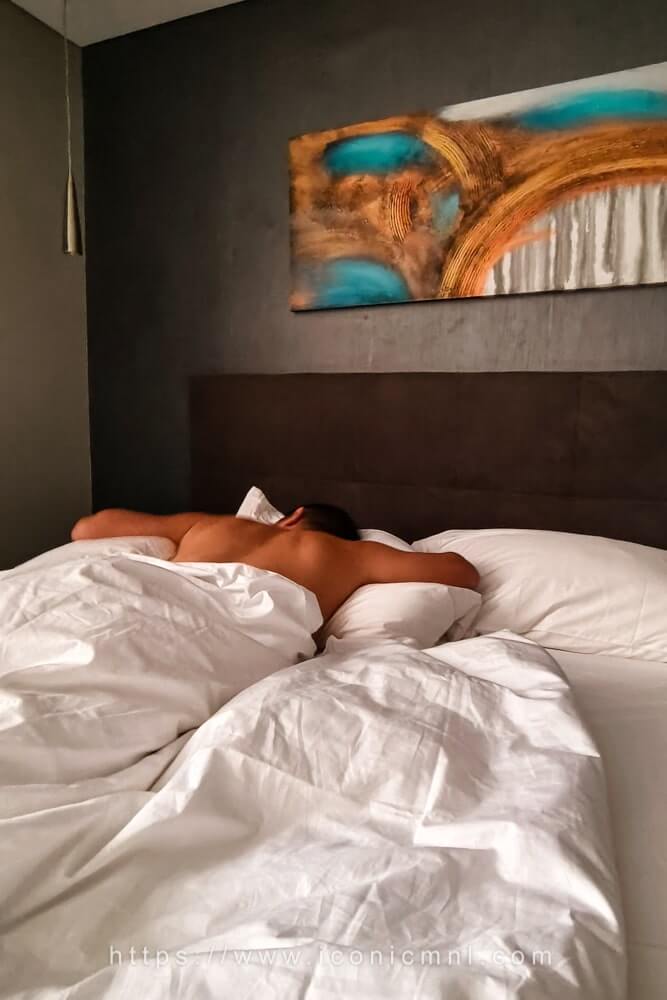 Bad weather is starting to seem a bit alright with F1 Hotel Manila's package that lets you have a good time on gloomy days. Indulge yourself, relax, and share your happiness with the raindrops!
Rates
The F1 Hotel Manila is a chic 4-star hotel in the heart of Bonifacio Global City (BGC). It is currently offering promotional rates for its Deluxe Room at PHP 6,545 (down from PHP 15,100) net per night and its City Suite at PHP 5,888 (down from PHP 10,500) net per night, both of which are good for three people. Both rates include breakfast for two (2) people as well as access to the hotel's swimming pools, Playzone, and inflatables.
Make a reservation using this link: https://hotdeals.f1hotelmanila.com/. If you have any questions, you may reach the hotel by phone at 908-7888 or online at www.f1hotelmanila.com.