Huawei has recently released a strong contender in the world of portable audio. The new Huawei Freebuds 3 is the company's attempt to go against Apple's AirPods.
The world's first noise-cancelling headphones with an open-fit design dubbed a "dolphin bionic design" by the company. It simply means that unlike other in-ear earbuds that feature a "stem" where the rubber tip gets inserted, this device instead relies on adaptive noise cancellation (ANC), which you rarely see in tiny earbuds.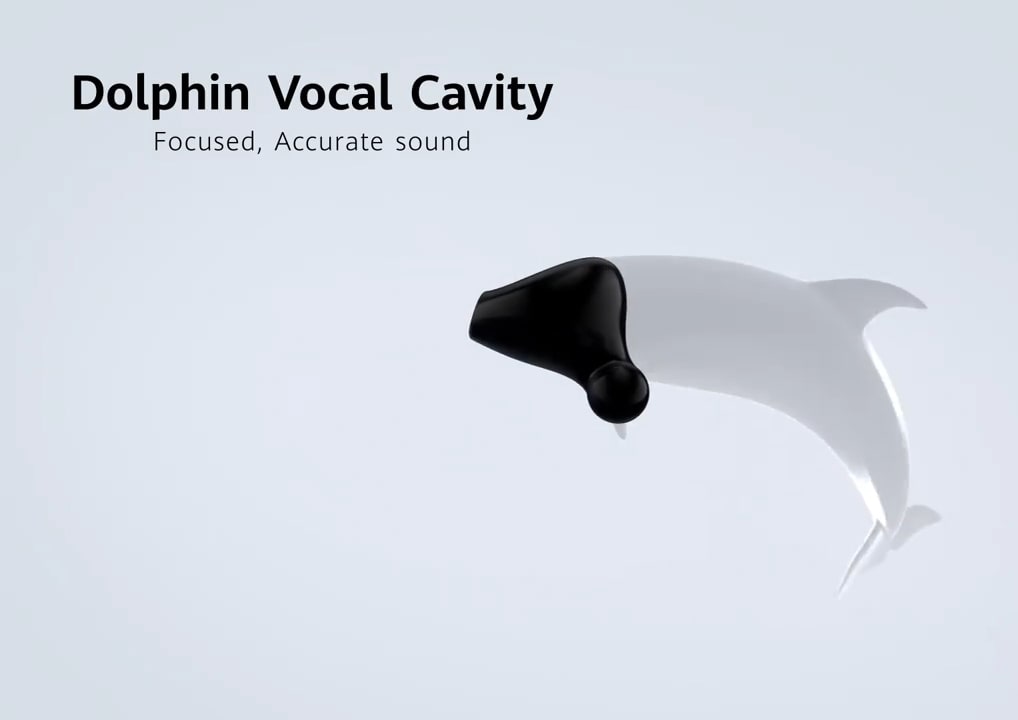 Dolphin Bionic design of the new HUAWEI Freebuds 3 open-fit earbuds. They fit perfectly in your ears for more comfort and stability, while delivering a high quality sonic experience.
I finally got my hands on a pair of Huawei FreeBuds 3. I've now spent more than two weeks with my new FreeBuds 3 in my usual work-life balancing mode. So I'm ready to share my impressions.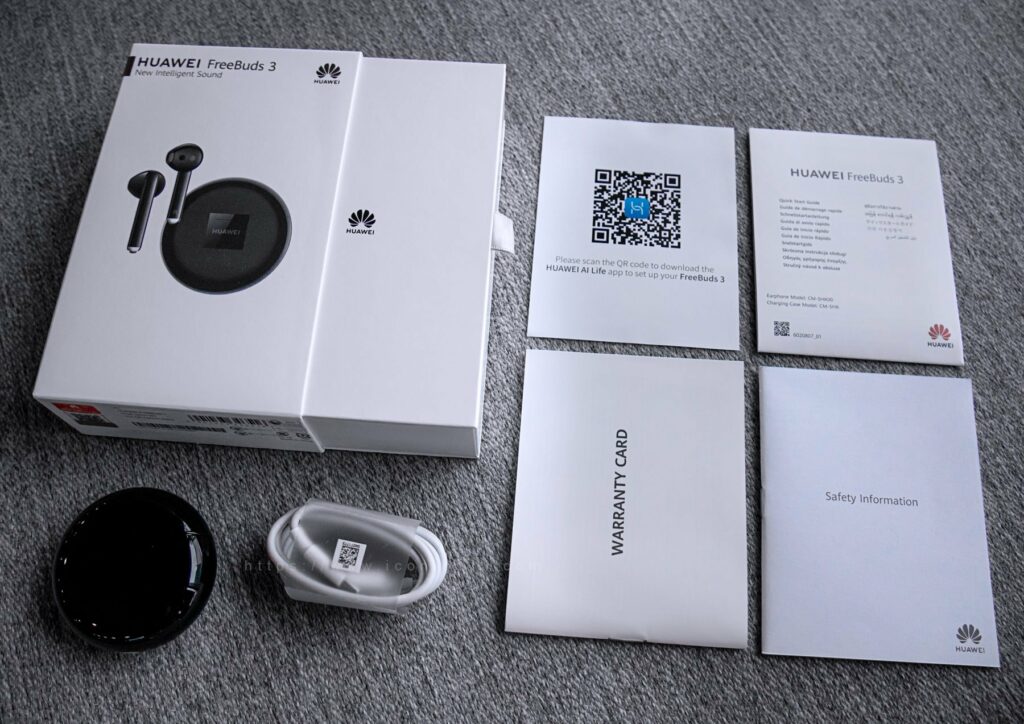 Unboxing/Accessories
Straight out of the box, you'll find the Freebuds 3 charging case with the earbuds inside, Type-C cable, some paper materials and a piece of paper with QR code when scanned will download the HUAWEI AI Life app, which is the mobile companion app for HUAWEI smart devices.
Design And Build Quality
They come in a sleek glossy polycarbonate finish charging case. It also has IPX4 water splash resistance which means that it is safe to use during workouts.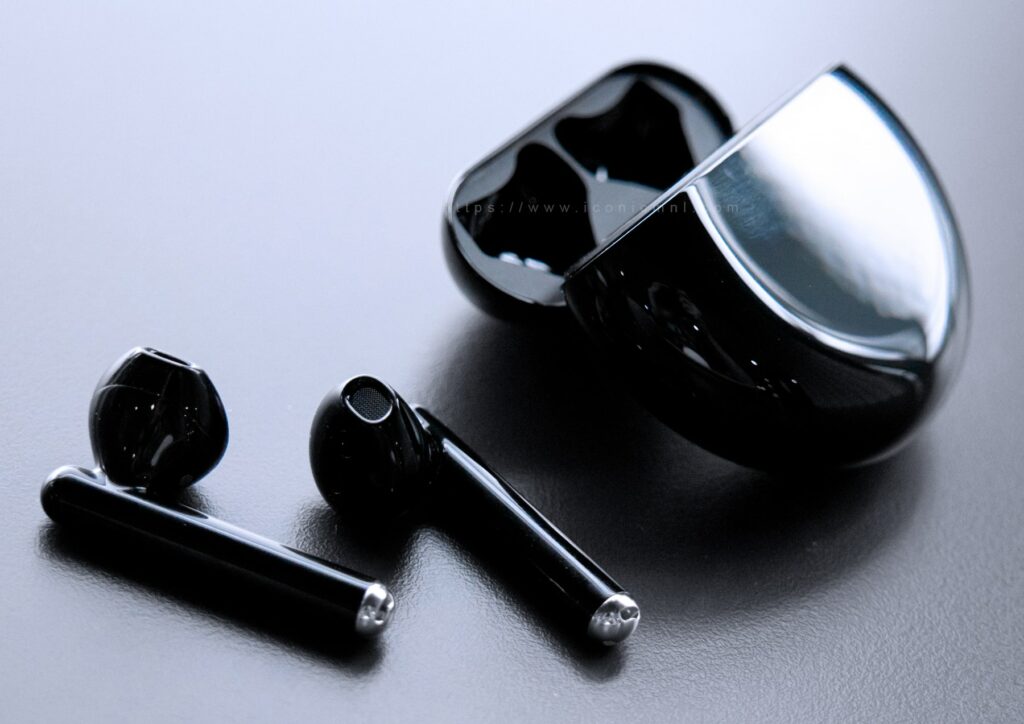 From how it looks, the FreeBuds 3 looks similar to Apple's AirPods 2 but better. The earpieces of the Carbon Black I got also have a silver chrome cap at the end of the stem and is a bit bigger than the AirPods 2. It also uses the Bionic Dolphin Design with curves to let the buds sit deeper in the ear and let you enjoy better audio quality.
The rounded case is smaller than the palm of your hand and can easily fit into your pockets. The case is compatible with wireless and USB-C charging. The new Huawei FreeBuds 3 is so sleek and stylish, but like most devices with glossy material this device is a fingerprint smudge magnet. Unfortunately, this also means they tend to pick up hairline scratches quite easily.
Noise cancellation and Sound Quality
Usually, active noise cancellation is limited to in-earbuds and headphones, but Huawei was able to release the world's first truly wireless open-fit earbuds with active noise cancellation. Huawei said that it offers up to 15 decibels of ambient noise reduction — and it's immediately felt once enabled (you'll need to tap on the left earbud twice to activate or deactivate noise cancellation). Noise cancellation works by analyzing the noise in your environment through the microphones on each earbud, creating a waveform of the noise and then creating a counter, phase-inverted waveform to cancel out the noise. It works best for low-frequency noise such as people talking beside me or the sound of the electric fan.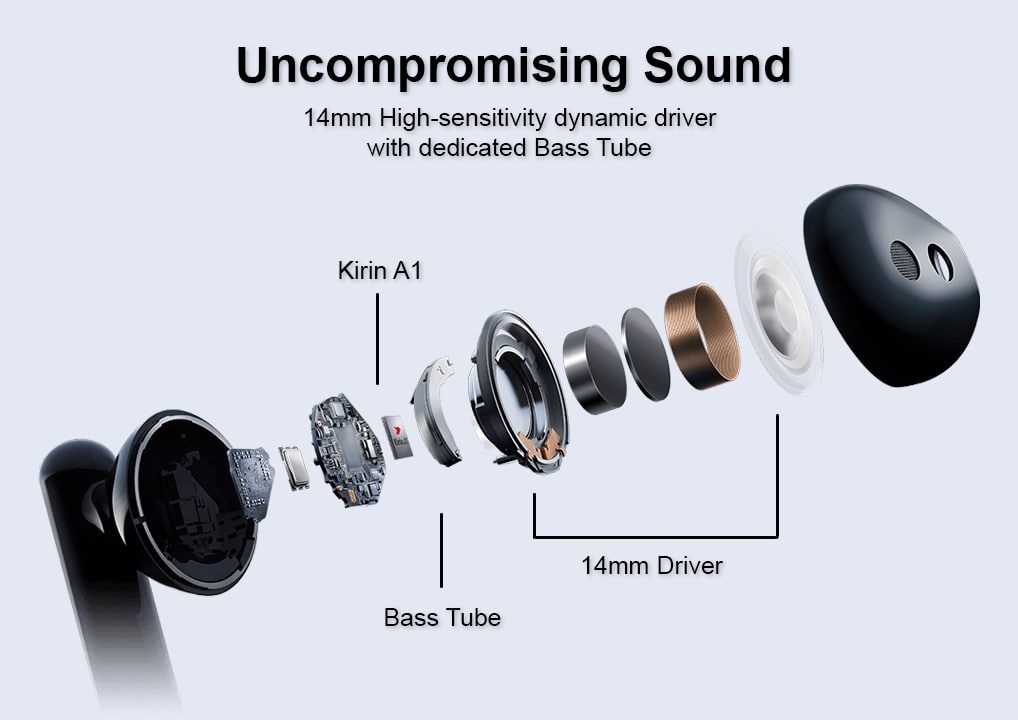 With the use of the Huawei AI Life App2 from the Play Store (or Huawei's App Market) you can control what happens with the double tap gestures (like you can disable this or set it to invoke the voice assistant) or adjust the noise-canceling depending on your ear shape. Providing the user with a more customized noise-canceling solution.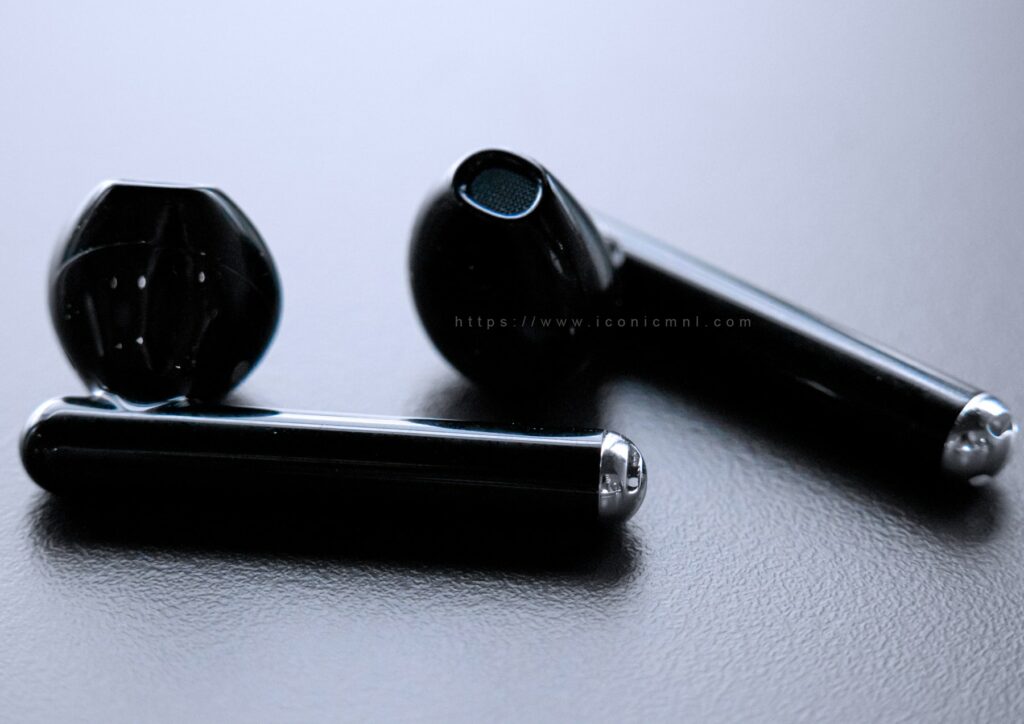 Battery
In terms of battery life, each buds comes with 30mAh battery that usually gets around 4 hours of usage while the case comes with 410mAh battery for an extra 16-hours of playtime. Charging the device is also quick at around 1 hour from 0 to 100 percent on the earpiece.
The charging case can be charged via USB-C at 6W or 2W via wireless charging. Meaning when I'm outside with no access to power, I can easily charge my FreeBuds 3 using my Huawei P30 Pro reverse wireless charging.
How to Connect Huawei FreeBuds 3
Pairing your FreeBuds 3 to your bluetooth device for the first time is simple. All you need to do is open the case (leave the earphones on the charging case) and push the button on the side of the case for two seconds until the LED indicator inside the case starts blinking. This will put them into pairing mode. You can then connect them to your favorite device using the bluetooth menu.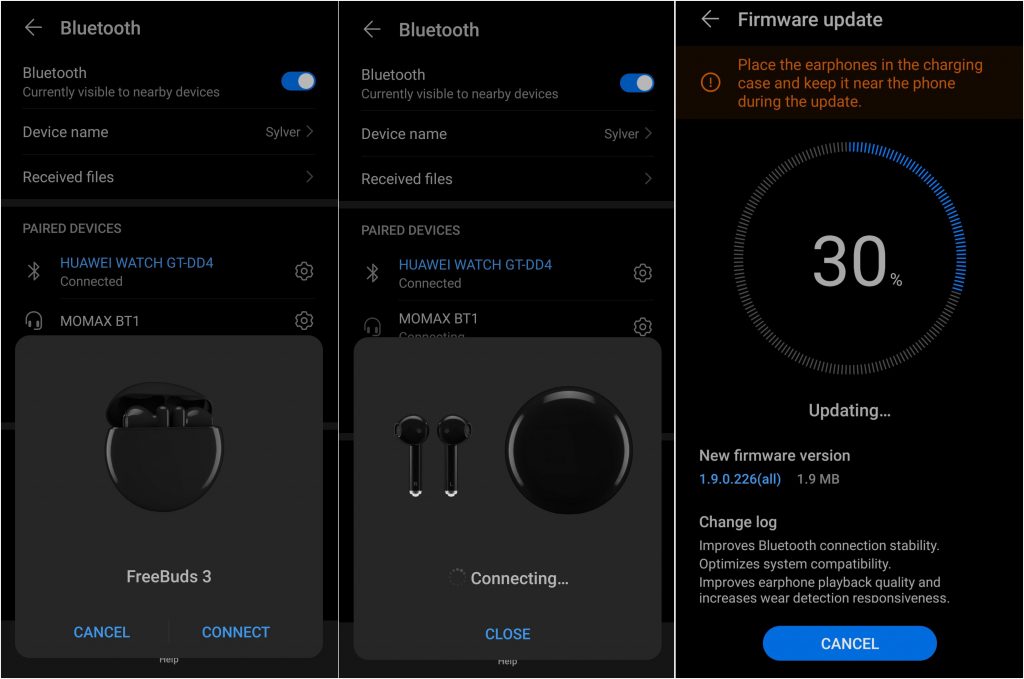 But if you own a Huawei phone like I do, your device will have an instant pairing feature just like the Apple AirPods with iPhone. All you need to do to pair your FreeBuds 3 to your Huawei phone (I'm using Huawei P30 Pro) is to open the bluetooth of your smartphone then once you open the case for your FreeBuds 3 a pop-up message will appear on your screen asking you to "Connect" to your FreeBuds 3. Touch the button and immediately your FreeBuds 3 are now connected via bluetooth to your Huawei phone. Your device might also ask you to update your firmware. During my initial pairing, I was asked to update to the new firmware version 1.9.0.226(all) that I actually liked because most earbuds I've tried don't have the feature to update the firmware of your device. It can only mean that your FreeBuds can get firmware updates just like your phone.
Verdict
I've been using this device for a week now, and I was really surprised with the sound quality of the new Huawei FreeBuds 3. It was very comfortable even with long use because it has a good battery life. It is the ideal earbuds for listening to your favorite audiobooks or music.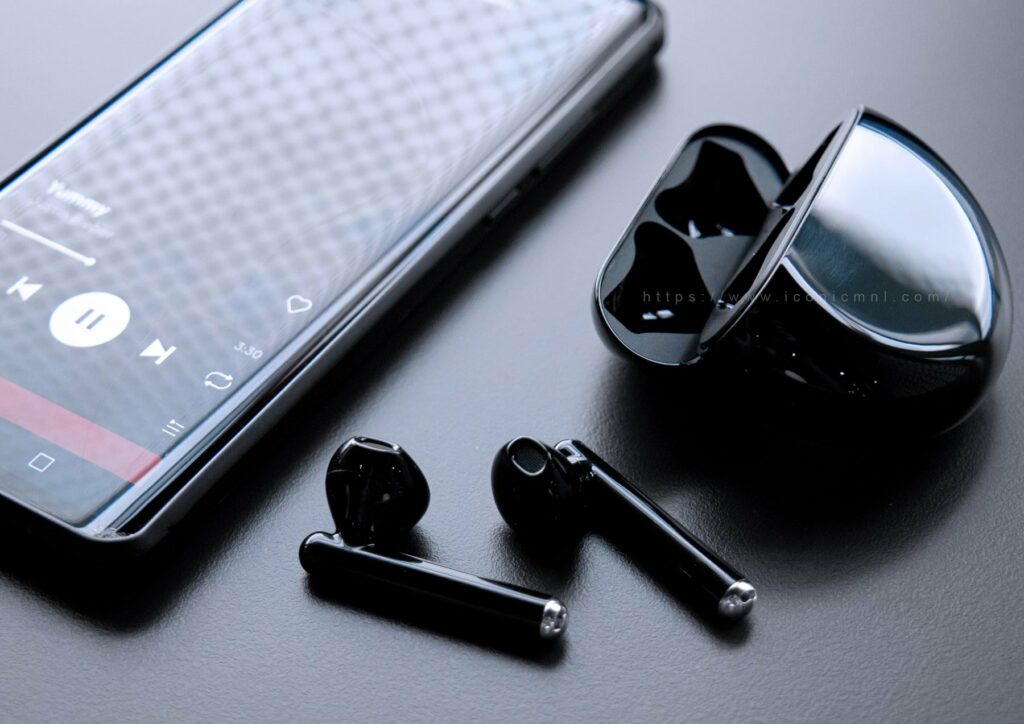 This device is perfect for Huawei owners as you can fully maximize the features of this device. I also like the feature where it automatically pause and play when you remove the earbuds from your ears. The Huawei FreeBuds 3 is not cheap. It retails at Php 8,990, but for a feature packed wireless earbuds with a very good sound quality I'd still consider this a good buy especially if you compare it with the more expensive TWS alternatives such as AirPods 2, AirPods Pro, and more.
Plus, comparing it to the AirPods 2 I'd say the Huawei FreeBuds 3 has a clear advantage in comfort, sound quality, and noise-canceling features despite having a more affordable price tag.
Good news! Huawei FreeBuds 3 is now on SALE and you can purchase one for only Php 6,990 Promo is valid until February 18, 2020 at www.abenson.com only.
PROs
✅ It has a sensor for stopping the audio when you remove the earbuds (if paired with a Huawei Device)
✅ noise cancellation
✅ has a lot of compatible accessories you can purchase online such as earbuds lanyard, silicone case, etc.
✅ Very fast charging and supports wireless charging
CONs
❎ Some features are only exclusive to Huawei EMUI 10 devices
❎ No touch volume controls
Huawei FreeBuds 3 Specs Specs
CPU: 356MHz Kirin A1 audio processor
Driver: 14.2mm dynamic driver
Microphone: Bone voice sensor
Battery: 30mAh per earpiece w/o case, 410mAh w/ case and 2W Qi wireless charging
Sensors: IR sensor
Connectivity: Bluetooth 5.1
Others: USB-C, ANC, double-tap control, pop-up and pair
Colors: carbon black, ceramic white, and valentine red edition
Dimensions: 41.5 x 20.4 x 17.8 mm (per earbud), 60.9 x 21.8 mm (case)
Weight: 4.5 g per earbud, 48 g w/ case
Price: PHP 8,990
Leave a comment down below and share your thoughts with us!
Want more features like this? Please follow us on Facebook, Twitter, and Instagram to get the latest trends.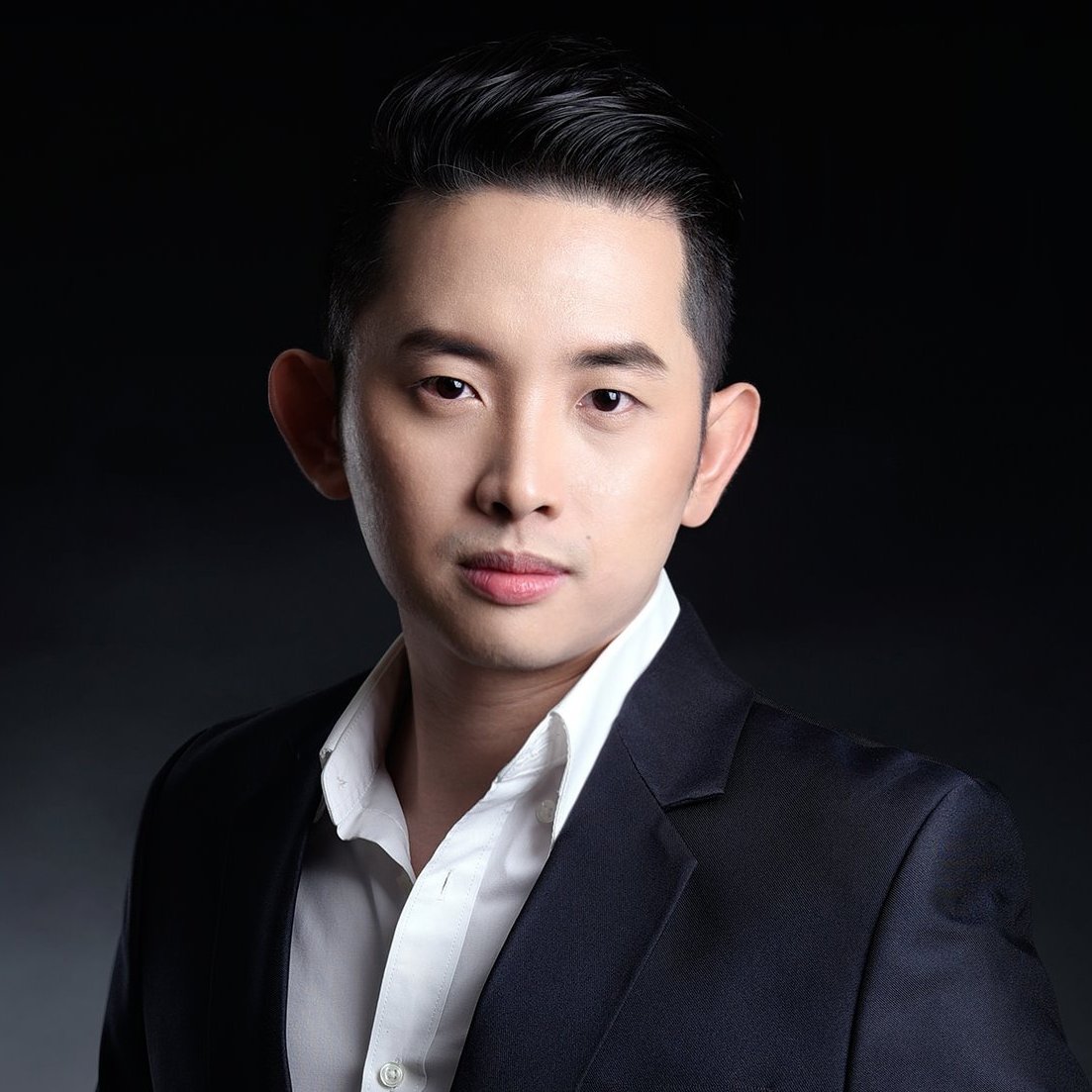 Editor in Chief at Iconic MNL
Blogger/Influencer
He finished Bachelor of Science in Computer Science and Information System at Centro Escolar University in Manila. During his academic years, He has been an epitome of what a servant leader is. He was very active engaging into various extracurricular activities and served as an officer in different organizations.