The idea behind smart eyewear is fairly simple: when you're out and about and don't want to be bogged down by headphones, you can stream audio through the eyewear that has speakers built into them pointing towards your ears. This way you can enjoy ambient music or a podcast in your personal space while also being aware of your environment by not having your ears covered.
Last September Fleek introduced their 1st product, the FLEEK Smart Eyewear. We finally got our hands on their newest model the FLEEK Smart Eyewear Blaze 1.0 (Gen 2).
Unboxing/Accessories
Straight out of the box, you'll find the FLEEK Smart Eyewear Blaze 1.0 (Gen 2) that comes with a white faux leather envelope glasses case, charging cable, cleaning cloth, and paper documentation.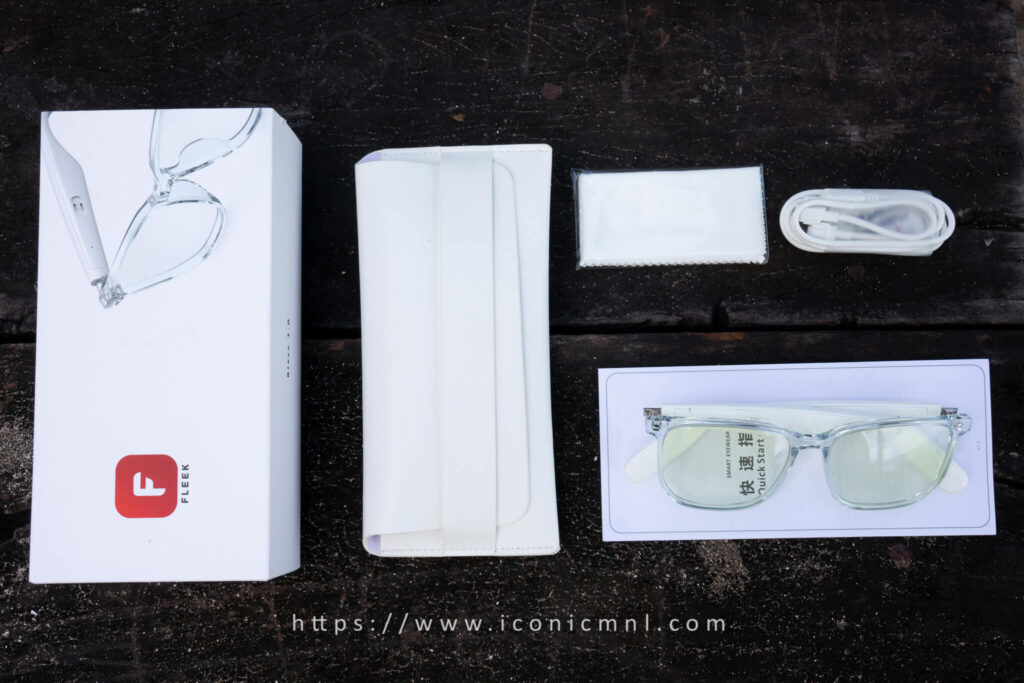 Design And Build Quality
The device uses a semi-open dual-speaker design which is a good thing as the glasses will not vibrate excessively when delivering sounds it also delivers excellent sound quality with clear and rich details. It's basically a pair of glasses with a pair of speakers built into the arms to play audio without blocking the rest of the world.
Since most of us are working from home, there's no escaping the prolonged hours on our laptops and phones. Fortunately the lenses on FLEEK Smart Eyewear Blaze 1.0 (Gen 2) offers blue light filtering technology that blocks or filters out the blue light from the digital screens. It helps protect our eyes from eye strain and can help reduce potential damage to your retina from prolonged exposure to blue light. I tried using the blue light test kit that came from the eyeglasses I previously got from a different brand and I must say It really blocks all the harmful blue light.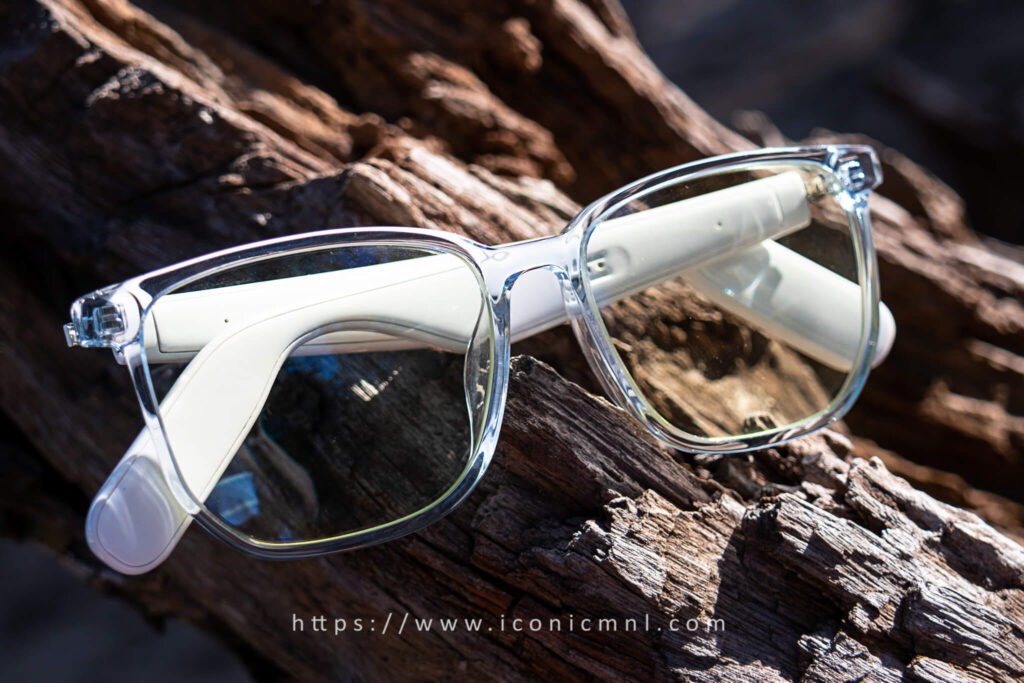 The lenses on Blaze 1.0 (Gen 2) are made from nylon lenses that are lighter and flexible compared to polycarbonate lenses. It also has a better resistance to impacts. Choosing nylon lenses sensibly reduces the impact of production compared to polycarbonate lenses, thus helping to preserve the environment.
We also noticed that the lens has a light yellow/amber tint which to my understanding is helpful in low-light conditions by enhancing contrast and depth perception in certain conditions which is also the reason why we see the same features on driving glasses like the one my Dad uses when driving. According to the brand the lenses have nano tech coating that enhances vision and protects your eyes.
The FLEEK Smart Eyewear frames are made out of acetate fiber that are hypoallergenic. In addition, it also has IP67 waterproof and dustproof capabilities.
One of the best features I liked about the new FLEEK Smart Eyewear (Gen 2) is that it allows you to change the frame styles to suit your style and personality. It uses a unique magnetic quick-release design that allows easy switching between different styles of glasses frames. One pair of FLEEK Smart Eyewear (Gen 2) frame arms can work with multiple styles of frames. Unfortunately, upon checking the replacement frames are still not available as of this writing. But I've already confirmed this with the brand and they plan to release it soon together with the new accessories for the Smart Eyewear Gen 1 and Gen 2 such as Pads for private listening and an anti-drop strap.
The Fleek Smart Eyewear is equipped with the latest Bluetooth 5.0 achieving a seamlessly instantaneous connection upon wearing the device providing the user with effortless smooth listening experience. Pairing the device is easy, all you need to do is turn on the Bluetooth of your device then select "SMART EYEWEAR II" to pair up.
The FLEEK Smart Eyewear Blaze 1.0 (Gen 2) has an open ear audio design that enables you to aware of your surroundings and lets you listen to music just as well as with standard earbuds, but without shutting out everything else making it safe for everyday use especially when you are outside.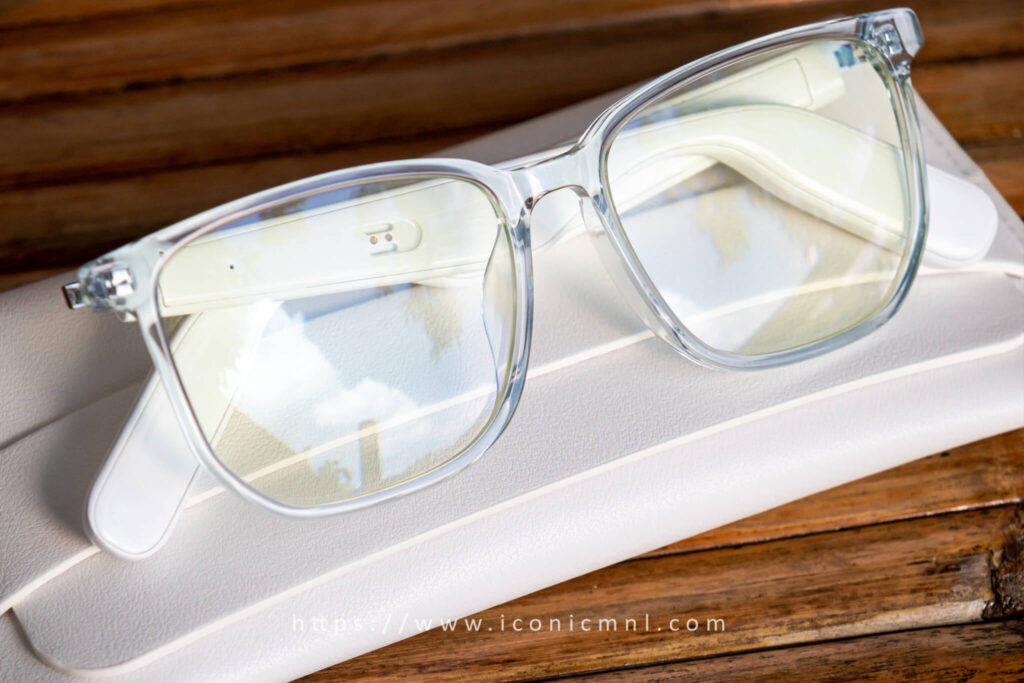 Battery
In terms of battery life, the FLEEK Smart Eyewear Blaze 1.0 (Gen 2) comes with a 110 mAh on both sides. The brand claims that it can last for up to 4 hours of continuous music playback. Charging the device is also quick at around 2 hours from 0 to 100 percent.
Verdict
I've been using this smart eyewear for more than a week now, and I was really surprised with the sound quality of the device. I was also impressed with how fast the device connects to my smartphone and how it automatically stops the music or any media that is playing when I remove the device from my eyes. It was also very comfortable even with long use perfect when traveling. Would I recommend this product? Yes, especially if you like listening to music and wear glasses as you can always have the lenses replaced with your eye grade or perhaps a transition lens that I plan to do since I also require lenses with grade. But for people with no vision issues the lenses on the FLEEK Smart Eyewear Blaze 1.0 (Gen 2) are really good and perfect for people who are always exposed to gadget screens.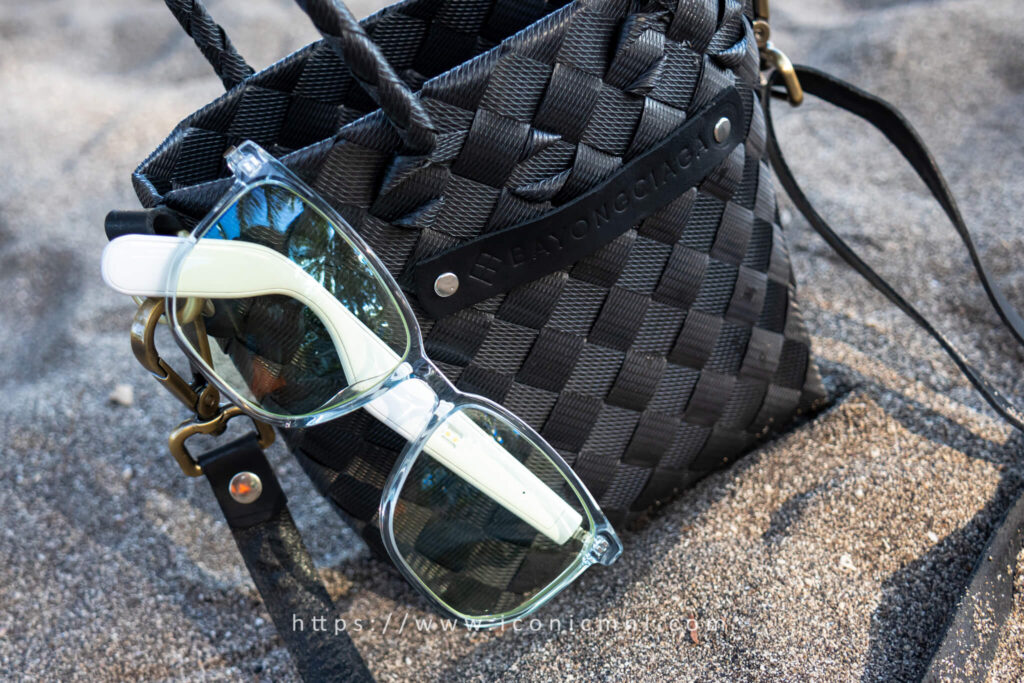 Price And Availability
The new FLEEK Smart Eyewear Blaze 1.0 (Gen 2) is priced at Php 5,999 at Lazada, Shopee, Zalora, and Fleek Lifestyle Store with its address at 419 One Oasis Hub B, Ortigas Extension Brgy Sta Lucia Pasig City Philippines.
For inquiries, email us at [email protected], [email protected] or call us at (0977) 841-6456 or (0999) 227-7141
Leave a comment down below and share your thoughts with us!
Want more features like this? Please follow us on Facebook, Twitter, and Instagram to get the latest trends.