QualiMed Hospital Sta. Rosa seals partnership with Eye Bank Foundation of the Philippines through a MOA-signing ceremony during the launch of the hospital's Vision and Laser Center in Nuvali, Sta. Rosa, Laguna.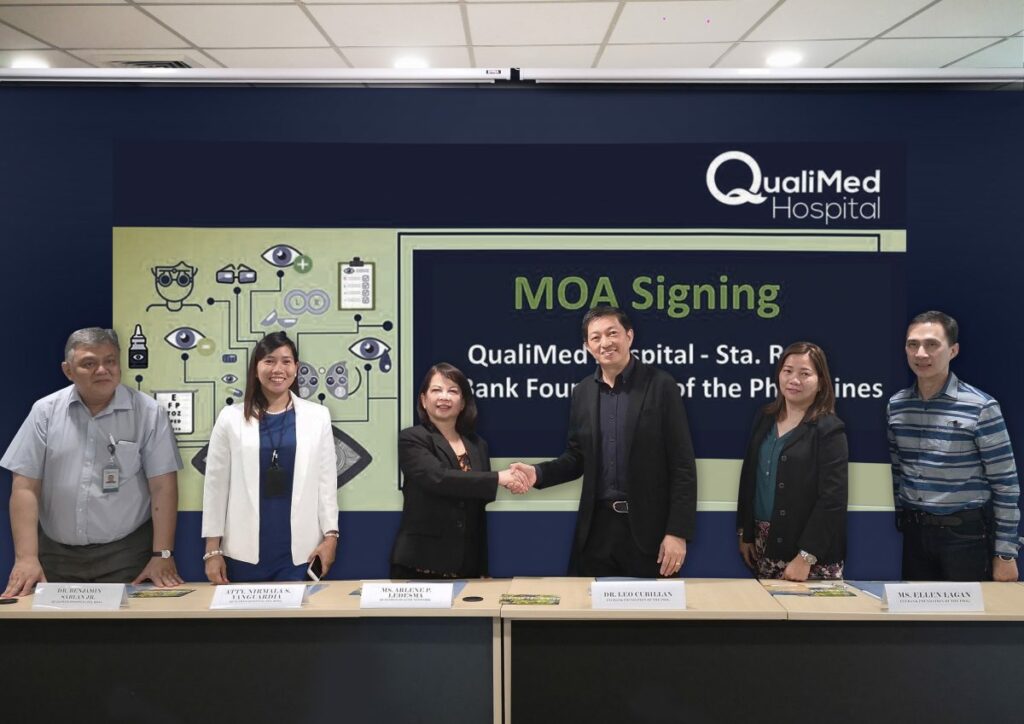 QualiMed Hospital – Sta. Rosa is the first QualiMed-branded hospital in Southern Luzon under the QualiMed Health Network. It is a 102-bed general hospital located at Nuvali, Ayala Land's eco-city development that is the country's largest self-sustainable Eco-friendly community. Besides delivering appropriate, accessible, and affordable healthcare, QualiMed Hospital – Sta. Rosa likewise provides holistic wellness and healing to patients, thus enhancing the quality of life in communities in Laguna and the CALABARZON area.
"We have always believed in the strong potential of QualiMed Sta. Rosa in becoming one of the top-of-mind hospitals in the South of Luzon. Our doctors offer a wide range of medical expertise and are supported by highly skilled paramedical and back-office teams, creating an end-to-end healthcare service delivery system that is both effective and efficient. Combine this with our affordable but reliable medical technologies, systems, and services, it becomes a fitting claim for us to be known as the "Big City" hospital in the South," said Arlene Ledesma, Group Chief Operating Officer of the QualiMed Health Network.
"We have a lot of homegrown doctors and paramedical professionals in our healthcare team. We want to send the message that patients need not leave the province and go to the big cities to avail of highly needed medical services. Your healthcare needs can now be fulfilled nearer your homes, right here in your hometown; specifically, right here in QualiMed Sta. Rosa," added Atty. Nirmala Vanguardia, Chief Operating Officer of QualiMed Hospital – Sta. Rosa.
Eye Bank Foundation of the Philippines is a non-government humanitarian corporation, which owns and operates the Sta. Lucia International Eye Bank of Manila (SLIEB). SLIEB is an internationally recognized eye bank facility with expertise in the retrieval, processing, storing, and distribution of human corneas and other eye parts.
"We believe that the opening of our Vision and Laser Center adds up another pillar to strengthen the "Big City" position of QualiMed Hospital – Sta. Rosa. Furthermore, the newly forged partnership with the Eye Bank Foundation of the Philippines shall help achieve our goal of becoming the premier eye center in CALABARZON," concludes Dr. Noel Cariño, QualiMed Ophthalmologist and Eye Bank board member.
The QualiMed Sta. Rosa Vision and Laser Center offers Comprehensive Ophthalmology expertise with the following subspecialties covering some common eye diseases: Neuro-Ophthalmology (optic neuropathy); Glaucoma (increased intraocular pressure and all types of glaucoma); Retina and Vitreous (diabetic retinopathy and retinal detachment); Cataract and Refractive Surgery (cataract and error of refraction); Pediatric Ophthalmology and Strabismus (esotropia [duling] and extropia [banlag]); and External and Corneal Diseases (pterygium [pugita] and keratitis). Services include Laser Treatment, Modern Cataract Surgery, Ocular Ultrasound, Fluorescein Angiography, Optical Coherence Tomography, Perimetry, and Refraction, among others.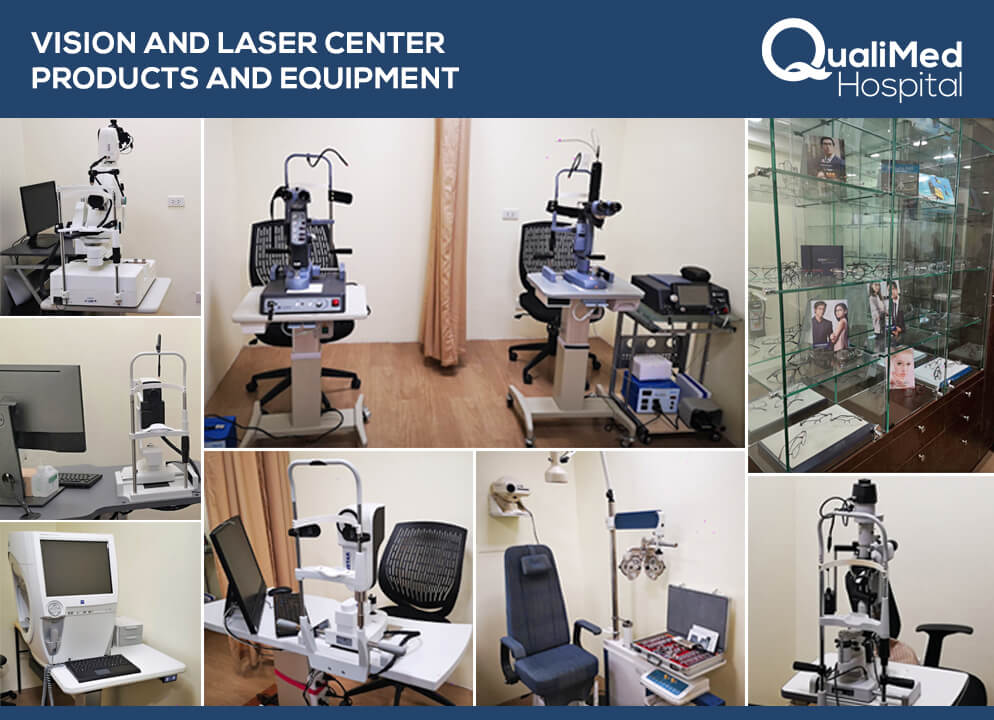 QualiMed healthcare services are provided by a competent medical team – our doctors are governed by clinical practice guidelines, duly credentialed by QualiMed's Office for Quality and Safety, and evaluated using performance metrics focused on output and patient outcomes. Because of these, patients can expect to receive only the appropriate procedures and diagnostics corresponding to what they actually need.
Facilities under the QualiMed Health Network include the MGHI-owned and operated parent hospital Daniel O. Mercado Medical Center (DMMC) in Tanauan City, Batangas (recognized as a Center of Excellence by PhilHealth); QualiMed Hospitals in Iloilo, Bulacan, and Laguna; QualiMed Surgery Center in Manila; and multi-specialty QualiMed Clinics in Fairview, Makati City, Diliman, Taguig City, and Cebu City. MGHI also founded the DMMC Institute of Health Sciences (DMMCIHS) – a tertiary healthcare education institution in Tanauan City, Batangas – which also houses the Newborn Screening Reference Center for Southern Luzon.