Regular exercise is an excellent way to boost your mood and get in shape. Studies show that regular exercise gives you more than health benefits, it also helps in boosting your confidence. When you exercise, your body releases chemicals called endorphins. That triggers a positive feeling in our body, that positive and energizing outlook that follows after running or working out at the gym which is really important especially in today's current situation. Having a perfect workout companion like the new realme Watch 2 helps you to keep track of your exercise regimen and health on a daily basis.
realme has just launched its two newest smartwatches, as well as new AIoT devices in the Philippines. This includes the Watch 2 series, Buds Wireless 2 Neo, and Night Light.
We're fortunate enough to get our hands on the new realme watch 2 and the realme Motion Activated Night Light. Here's our full review on yet again, another amazing product from realme.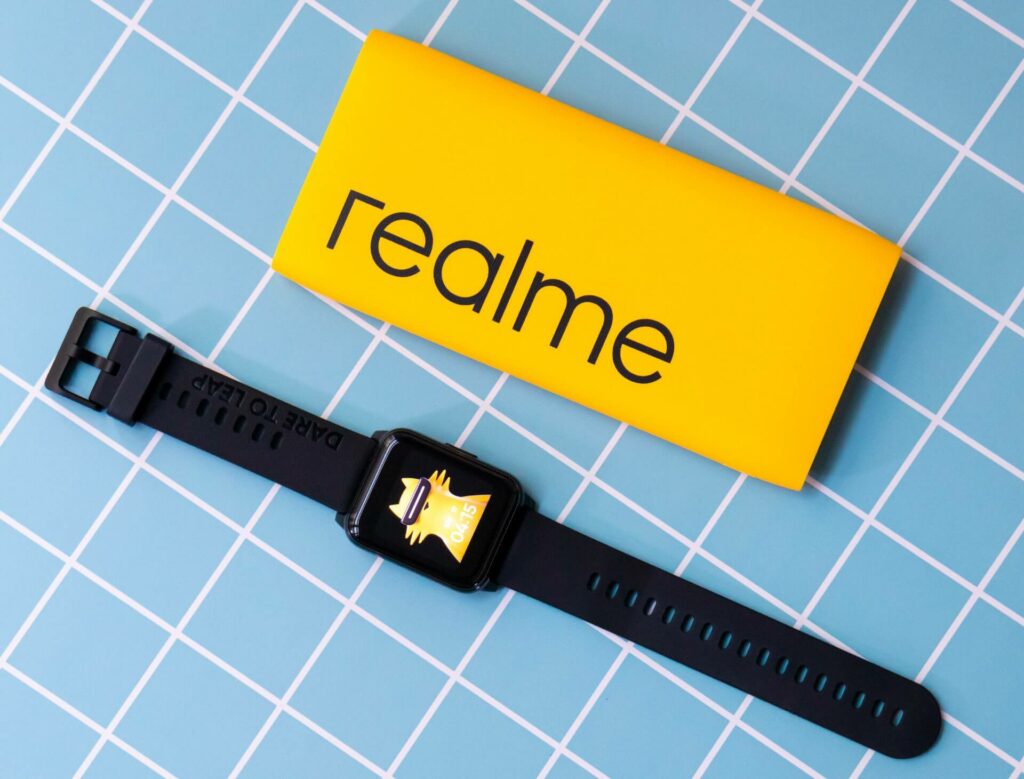 realme Watch 2
The new realme Watch 2, is one of the more affordable smartwatches from the realme Watch 2 series but it doesn't skimp out on features. This smartwatch also packs 90 sport modes, a wealth of health trackers (including a Blood Oxygen and 24/7 Heart Rate Monitor), and up to 12 days of battery life.
Unboxing/Accessories
The realme Watch 2 comes with the company's signature bright yellow packaging with the watch model (realme watch 2) printed on the front of the box. You can also find the realme logo and the six important key features of the Watch 2 on both sides. Inside the box, you will see the realme watch 2, a 2-pin magnetic charging base, the user guide, and warranty card safety guide.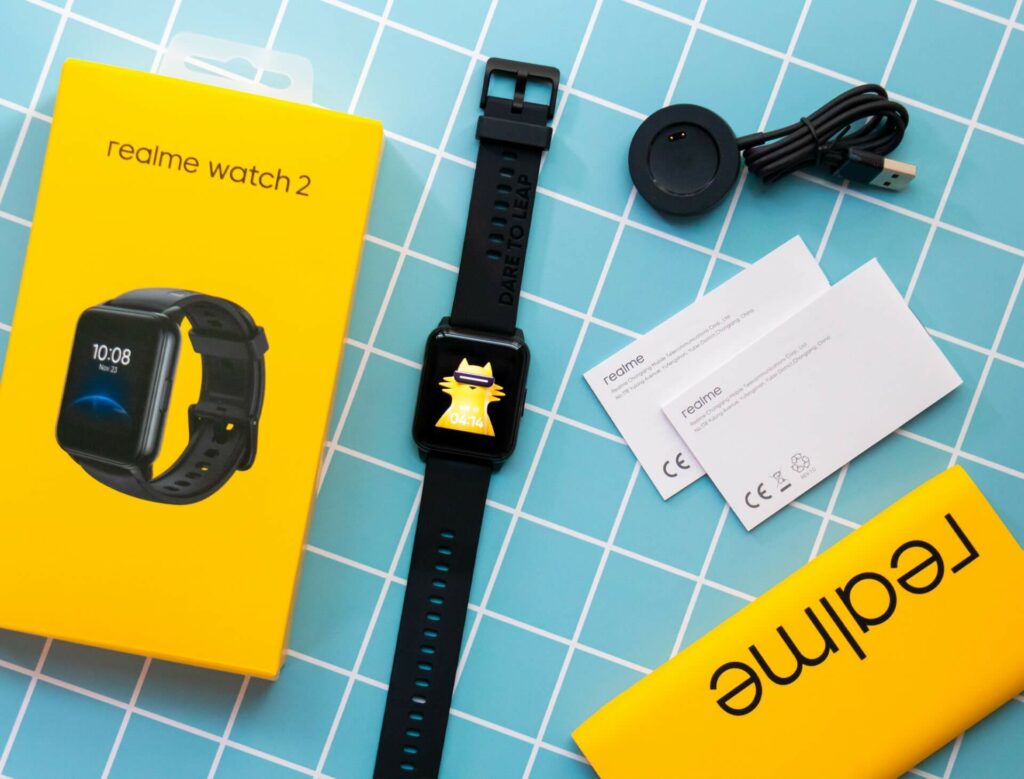 Build Quality/Design
In terms of design the new realme Watch 2 has a 3.5cm (1.4″) High-resolution Touchscreen display with a high resolution of 320×320 pixels. It also has a single power button on the side and several sensors underneath. The new Watch 2 feels very light on the wrist and only weighs 38 grams.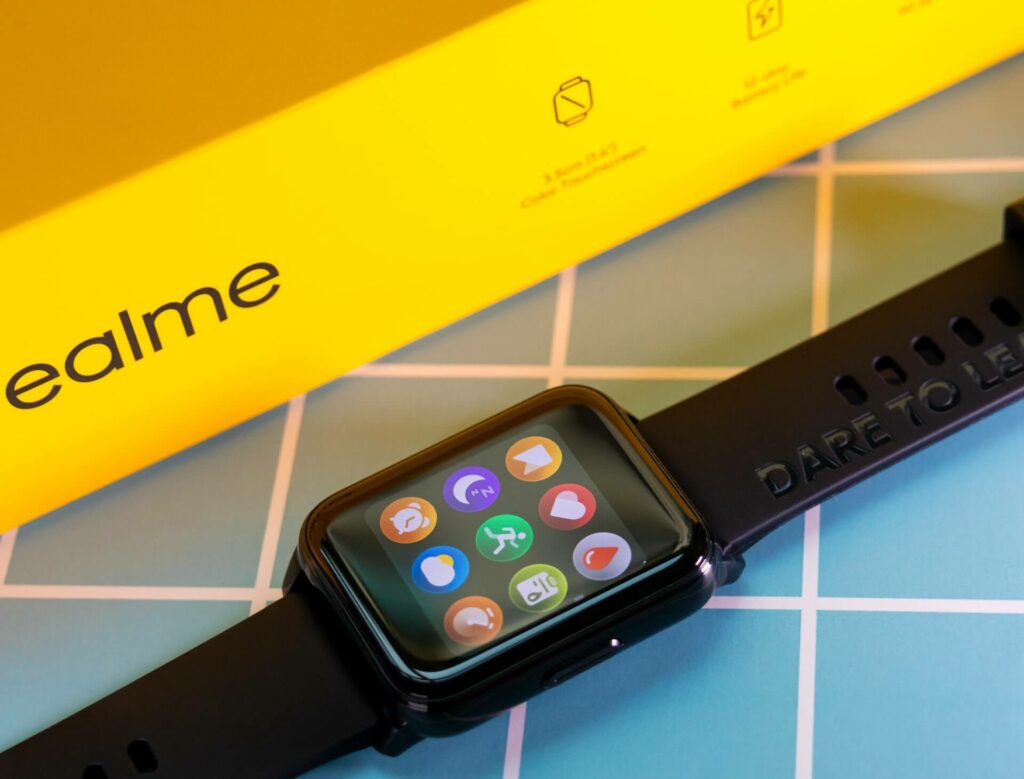 We also noticed that the bezels are quite thick especially on the top and bottom part of the smartwatch. which could've been maximized and used as extra screen space.
The screen has a 600nit brightness which makes it clearly visible even when under the sun. The touch and swipe functions are very responsive too.
The realme Watch 2 comes with a variety of Watch faces to choose from. While there are only 6 watch faces available from the Watch 2 itself you can choose more watch faces via the realme link app on your smartphone. You can also make use of your own image as background as your watch face.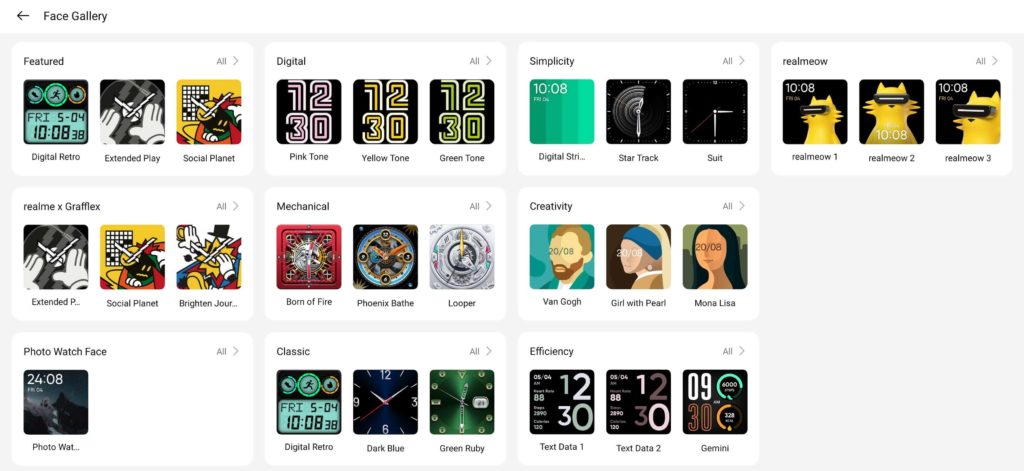 It also has an IP68 dust and water resistance rating, which means you don't need to worry about getting it wet while taking a shower. Plus, it also feels comfortable enough that I had no problems sleeping with it on.
Features
In terms of features it has over 100 stylish watch faces you can download via the realme Link app to suit your outfit and mood. It also features over 90 sports modes that offer a lot of options like hiking, cricket, boxing, tennis, yoga, rowing, strength training, basketball, elliptical machine, and many other activities are available in the sports mode.
It also has an amazing health monitor such as 24 hour heart rate monitoring, sleep monitoring, blood oxygen, sedentary reminder, water reminder, high heart rate reminder, and low heart rate reminder.
Other functions include music control, camera control, find my phone, meditation, stopwatch, clock, weather forecast, date display, OTA upgrade, call notification, message reminder, alarm reminder, step goal completion reminder, low battery reminder, brightness adjustment, wear monitoring, lift wrist to wake screen, power saving mode, do-not-disturb mode.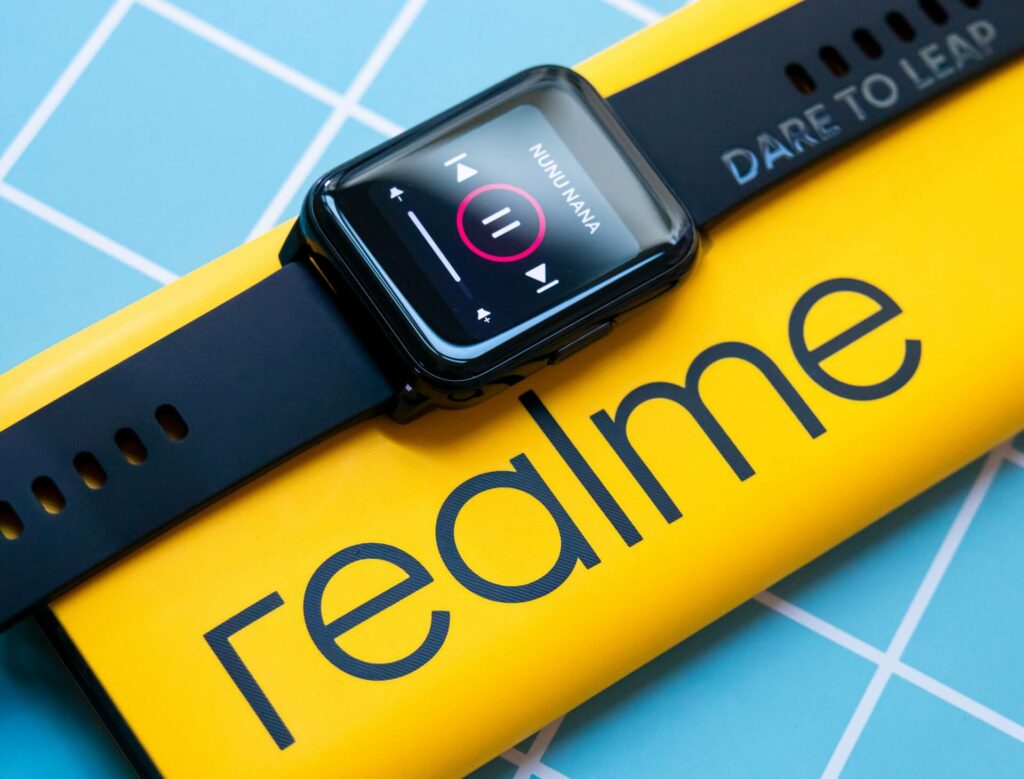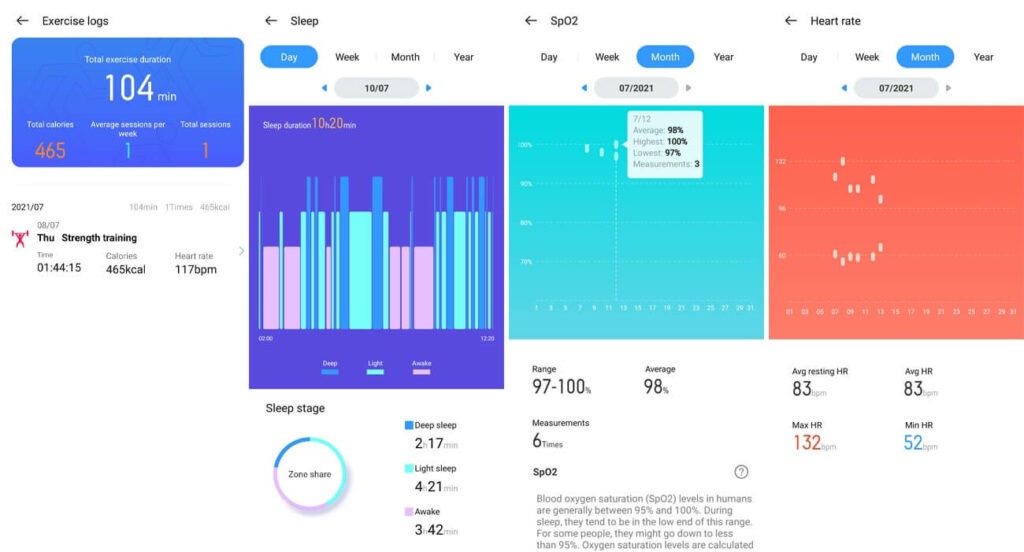 I've been using the realme Watch 2 for a week now and I found that the various trackers were quite accurate. Personally I really liked the sleep tracker as I was able to check the quality of my sleep and the sports mode that lets me track my daily workout. While these features aren't new, they are definitely what most people look for in a smartwatch.
Battery Life
The realme Watch 2, has a 315mAh battery and a low-power consumption Bluetooth 5.0 that can last for 12-days of casual use before needing to be charged, which is remarkable for a small wearable device. Charging the device is easy with the magnetic USB charging base that comes with the package, which takes about 2 hours to fully charge.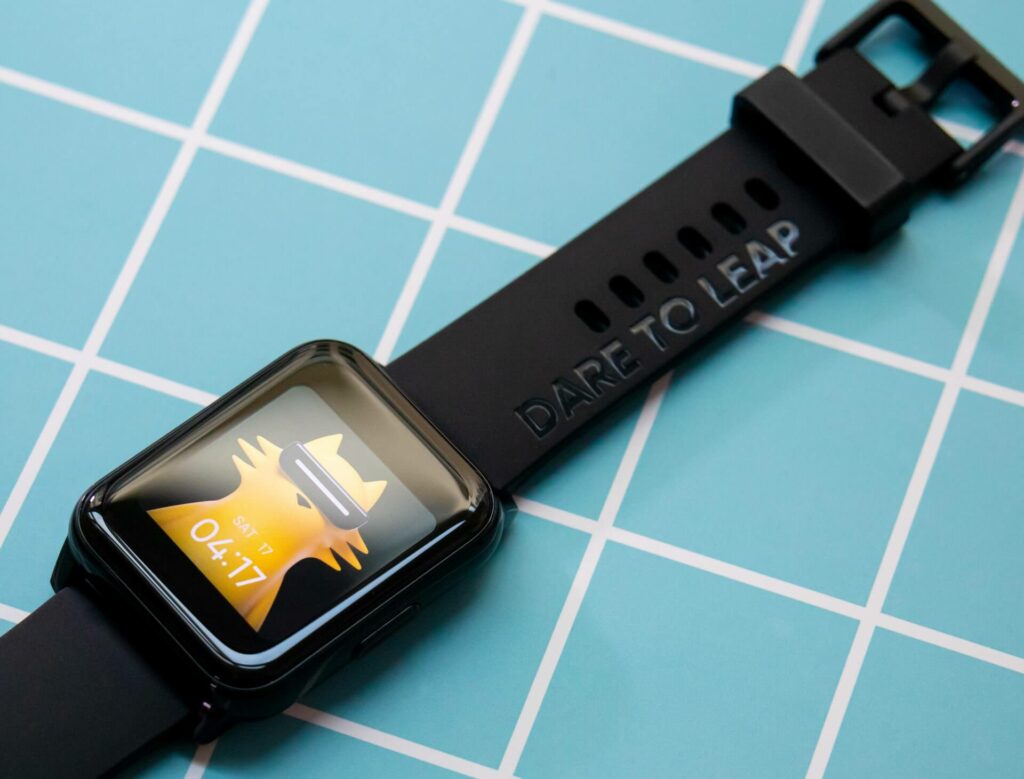 Verdict
The new realme Watch 2 is a cheaper alternative to the Watch 2 Pro with all the impressive range of fitness and health features. I also liked how realme offered a variety of watch faces to fit your personal style. Overall, the new realme Watch 2 is a great fitness tracking device especially for the price. So if you are looking for a smartwatch with a comprehensive set of health and fitness trackers on a budget, then the realme Watch 2 is definitely a device that you should consider.
PROs
It can quickly scroll through menus

It can control other realme AIoT devices

It can control music as it plays on your connected smartphone

It can also be used as a remote trigger on your connected smartphone
CONs
No GPS

It only has one set of straps included in the package

It only has one color option available
realme Watch 2 Specs
Display

Type: 1.4″ IPS LCD

Resolution: 320 x 320 pixels with 323 PPI

Dimension: 35.7 x 25.8 x 12.2 mm

Weight

38g

OS

Proprietary OS

Features

Heart Rate Monitoring

Heart rate alert(If HR goes above normal limit)

Blood Oxygen Level Monitoring

Sleep Tracking

90 Sport Modes

Smart Home device control

Hydration Reminder

Sedentary Reminder

Smartphone Camera Control

Find my phone

Meditation Assistant

Sensors

Accelerometer

PPG optical heart rate

SpO2

Water Resistance

IP68 certified for dust and water resistance

Battery(315mAh)

12 Days of battery life

Compatibility

Android 5.0 or above

iOS 11 or above

GPS

No

Bluetooth

Yes (Bluetooth 5.0)

Color

Black
Price and Availability
The realme Watch 2 is priced at Php 2,990.
realme Motion Activated Night Light
We are also lucky enough to get our hands on the new realme Motion Activated Night Light. It is shaped like a donut with a matte surface which offers a comfortable non-slip grip. It sports a minimalist design paired with a magnetic base with an adhesive to stick the Motion Activated Night Light to a surface.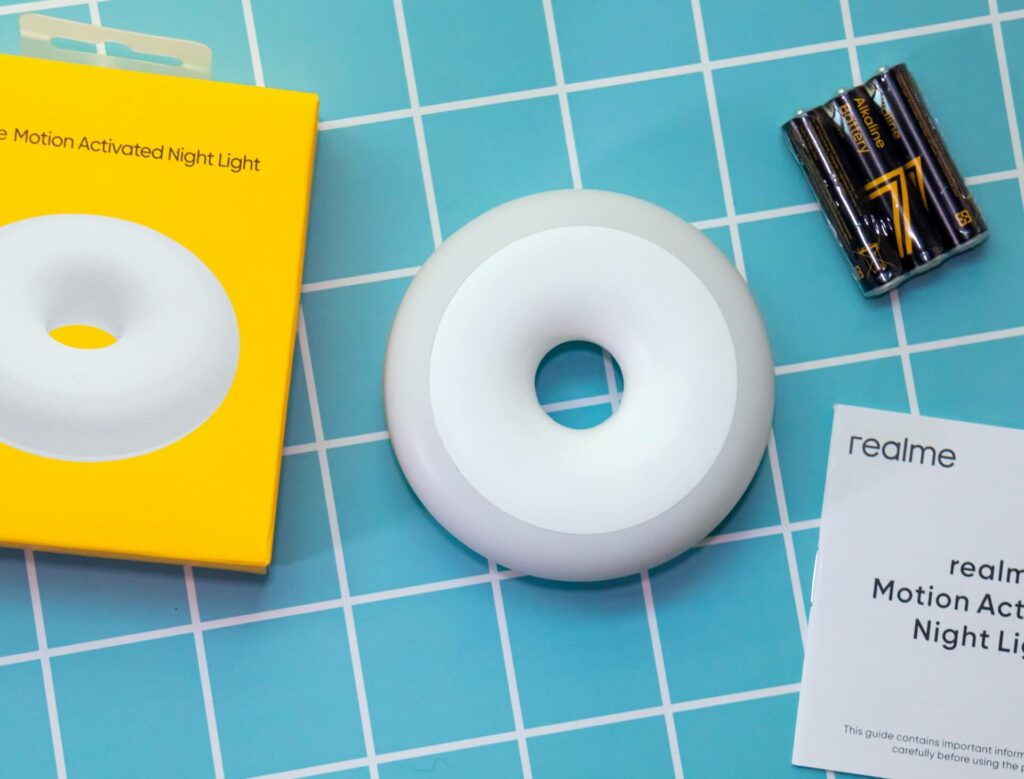 It also comes with 3 AAA batteries which can last up to 365 days according to realme. To insert the battery, you simply twist its back panel in a counterclockwise direction. To lock, you just need to twist in a clockwise direction.
The realme motion activated night light has a built-in infrared motion sensor and photo-sensors that support 120° super wide range sensing that can sense body motion even in low light with an effective area of 6 meters. It automatically turns off after 15 seconds just enough to guide your eyes in the dark.
Personally I really love this night light, I actually placed one on our hallway and I also plan to get another for my closet to help me look for my clothes especially when my sister is still sleeping and I can't turn on the lights.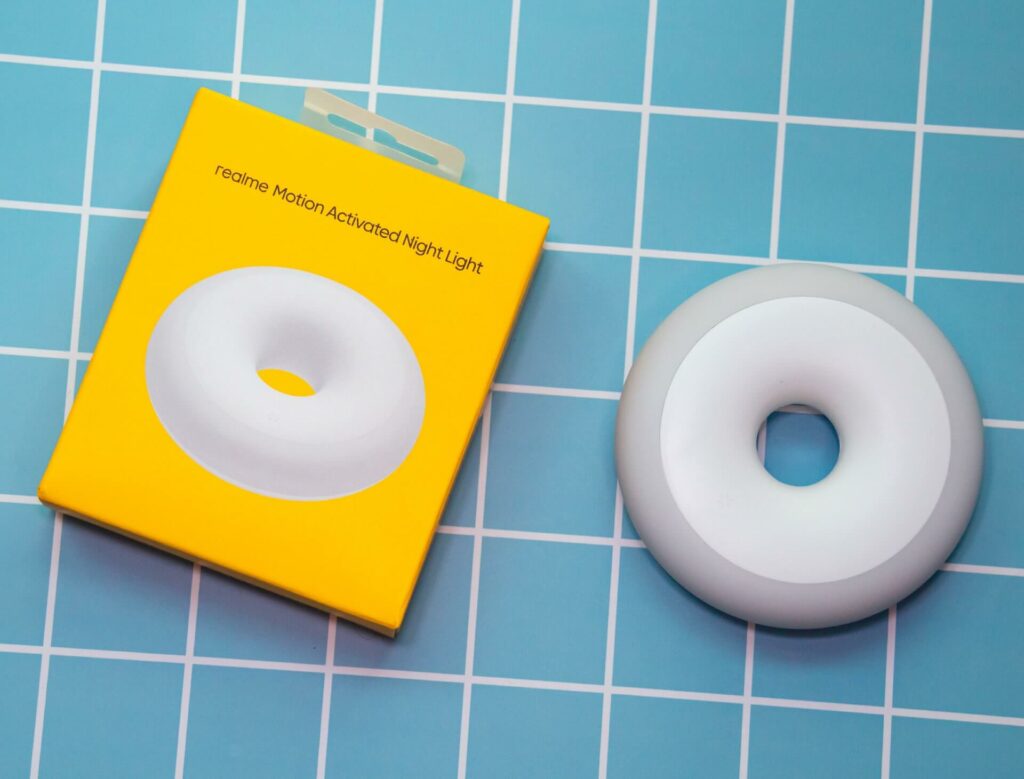 realme Motion Activated Night Lights Specs
Color Temperature: 2800K
Battery: Three (3) AAA brand alkaline
Input: 4.5V
Max Sensing Distance: 6 m
Max Sensing Angle: 120 degrees
Others: Motion Detector, Infrared Motion + Photo Sensor
Device Weight: 94 g
Base Weight: 18.5 g
Price and Availability
The realme Motion Activated Night Lights is priced at Php 590.
These new AIoT Products are an impressive addition to the brand's TechLife ecosystem that aims to make Filipino lives easier and more convenient. I'm personally super excited to see what realme has in store for us in the next few months!
Leave a comment down below and share your thoughts with us!
Want more features like this? Please follow us on Facebook, Twitter, and Instagram to get the latest trends.