In partnership with the local government of Quezon City, Ronald McDonald House Charities (RMHC), the charity of choice of McDonald's, strengthens its commitment to children's literacy with its reading program that is expected to benefit 4,750 Grade 1 learners in 95 public elementary schools in Quezon City. The partnership was formalized through a MOA signing held last August 14, 2023.
RMHC's Ronald McDonald Read to Learn program is a beginning reading program in partnership with the Department of Education (DepEd) and Adarna House.
Ronald McDonald Read to Learn aims to improve the reading ability of grade 1 students from Quezon City public schools by providing access to appropriate reading materials and equipping teachers with the necessary skills to teach beginning reading.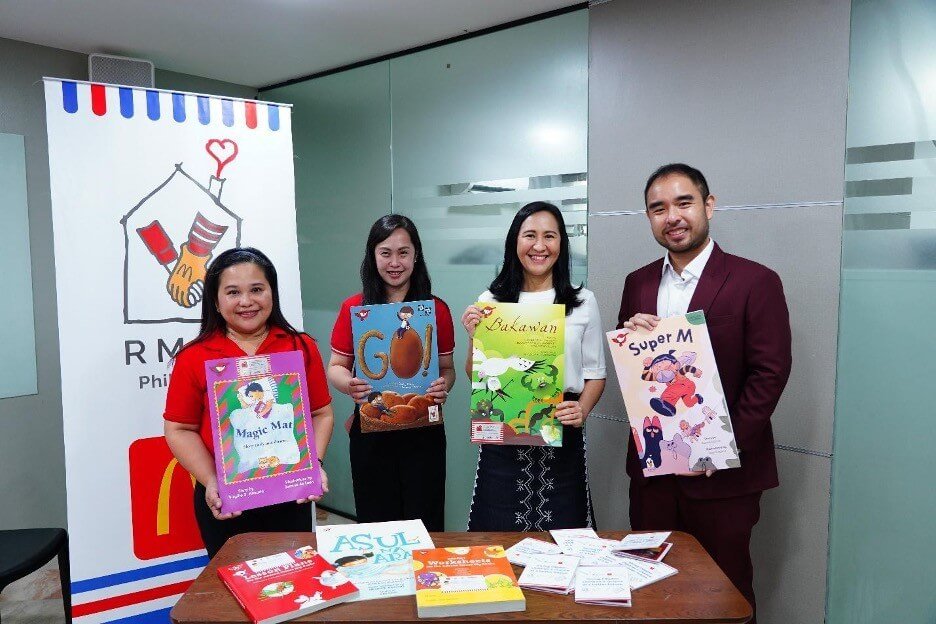 "RMHC continues to champion the well-being and happiness of Filipino children through Ronald McDonald Read to Learn. We're excited to extend this initiative to the public school students in Quezon City to further address their learning needs and supplement the formal basic education curriculum," said Marie Angeles, RMHC's Executive Director.
Added Support for Public School Teachers
The Ronald McDonald Read to Learn program promotes a genuine love for reading, critical thinking skills, grammar and oral language development, crucial to a child's fundamental stage of learning.
"By providing grade school teachers with valuable training that strengthens their instructing competencies, they will be able to further develop the critical thinking skills of learners and help them master reading skills," said Angeles.
To date, the Ronald McDonald Read to Learn program has reached 12.9 million public school children and has partnered with 10,842 schools nationwide.
Committed to support Quezon City
The partnership between RMHC and Quezon City is just one of many ways McDonald's has committed to supporting the city. Aside from supporting children's education, McDonald's and the Quezon City Government, led by Hon. Josefina Belmonte and City Administrator Michael Alimurung, also entered into a partnership that will benefit QCitizen ID holders. 
Through the agreement, Qcitizen ID holders will be eligible to avail of 5% discounts for a minimum purchase of P200 on weekends for three months, starting Quezon City Day, August 19.