Often the pressures of modern life can get the better of us. Sometimes all you need is a little R&R during the weekend with your loved ones, or just yourself and have a relaxing staycation. You don't even have to go far to experience this. You can simply have a staycation in Bonifacio Global City in Taguig, which is a very convenient place near Metro Manila. When the idea of having a sweet escape out-of-town becomes quite impossible to squeeze into your schedule, why not consider having a staycation?
Staycations are guaranteed to make you feel calm and in Zen. It is a chance to get away from your normal daily routine and unwind as much as you want. With staycations, you can have the best of both worlds: an endless stream of activities and a chance to relax without running into hassles.
F1 Hotel Manila is the very first premier hotel to open at Bonifacio Global City in Taguig. The hotel is centrally located at the heart of Bonifacio Global City, and it's just a few walks away from shopping centers, boutique shops and just across St. Luke's Medical Center.
The hotel's main lobby (Premier Lounge) is located at the 5F but as soon as I arrived at the hotel ground floor reception area, I was greeted with a smile by their staff and was assisted with my luggage going up the Premier Lounge. Indeed, you will be greeted warmly like you are on your second home, as soon as you step into the hotel entrance.
Check-in was a breeze as F1 Hotel Manila Marketing Team assisted me during check-in and gave me a copy of our itinerary during our weekend stay.
Our Room
I was instantly impressed upon entering my room. It is very spacious and features modern and classy interiors. It offers a blend of elegance and contemporary luxury designed for business and leisure travelers. The one bedroom suite feels more like someone's condominium unit with a very spacious receiving area. F1 Hotel Manila's up-scale accommodation is evident in their rooms which are clean and have modern furnishings.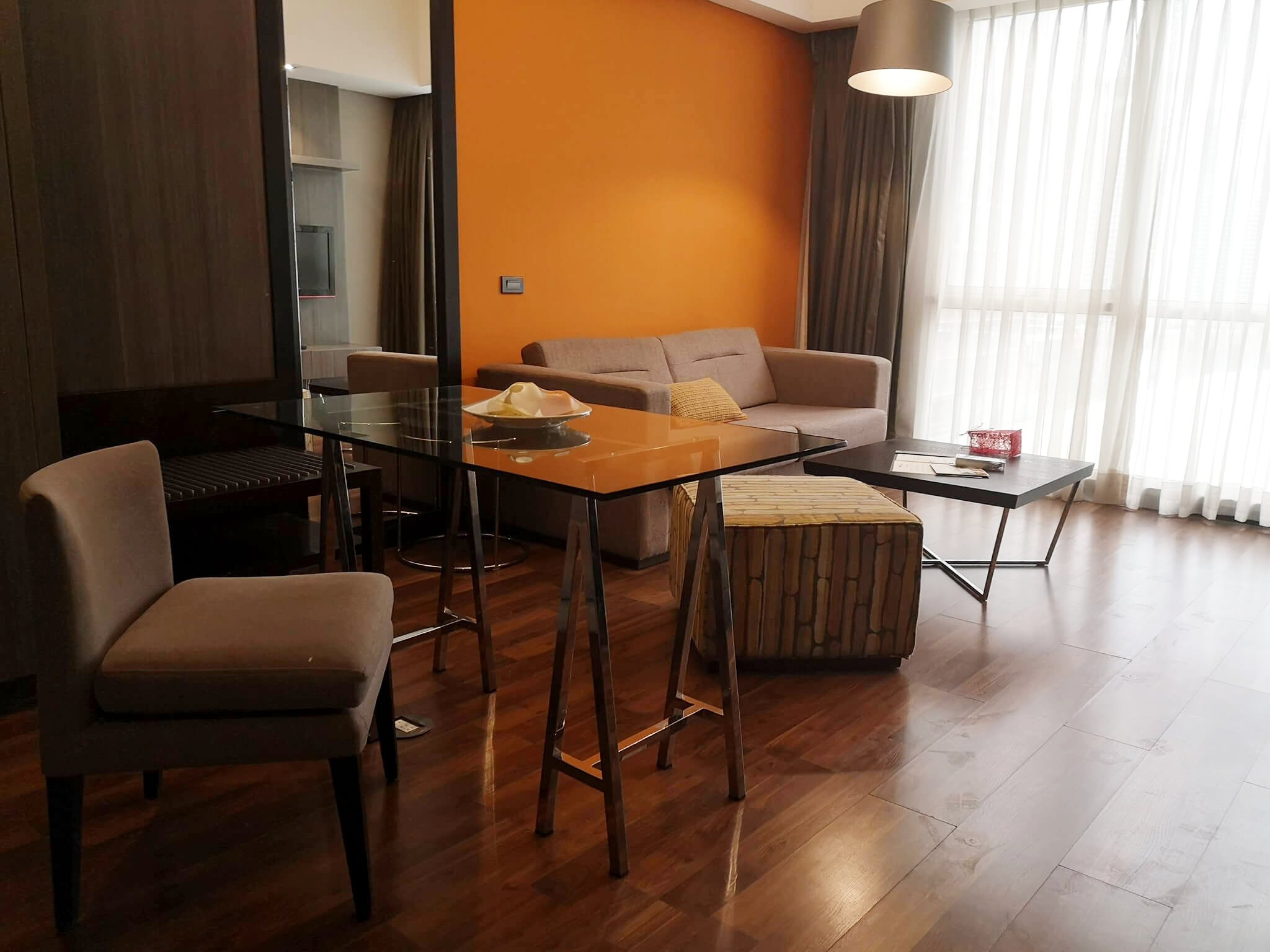 The bedroom has a very relaxing and calming ambiance. It has a huge king-size bed complimented with high-quality pillows that are so soft and fluffy. The toilet and bath are clean and well-organized. Toiletries such as shampoo, conditioner, soap, body lotion, and dental care are all provided. The bath towels are soft and smelling fresh!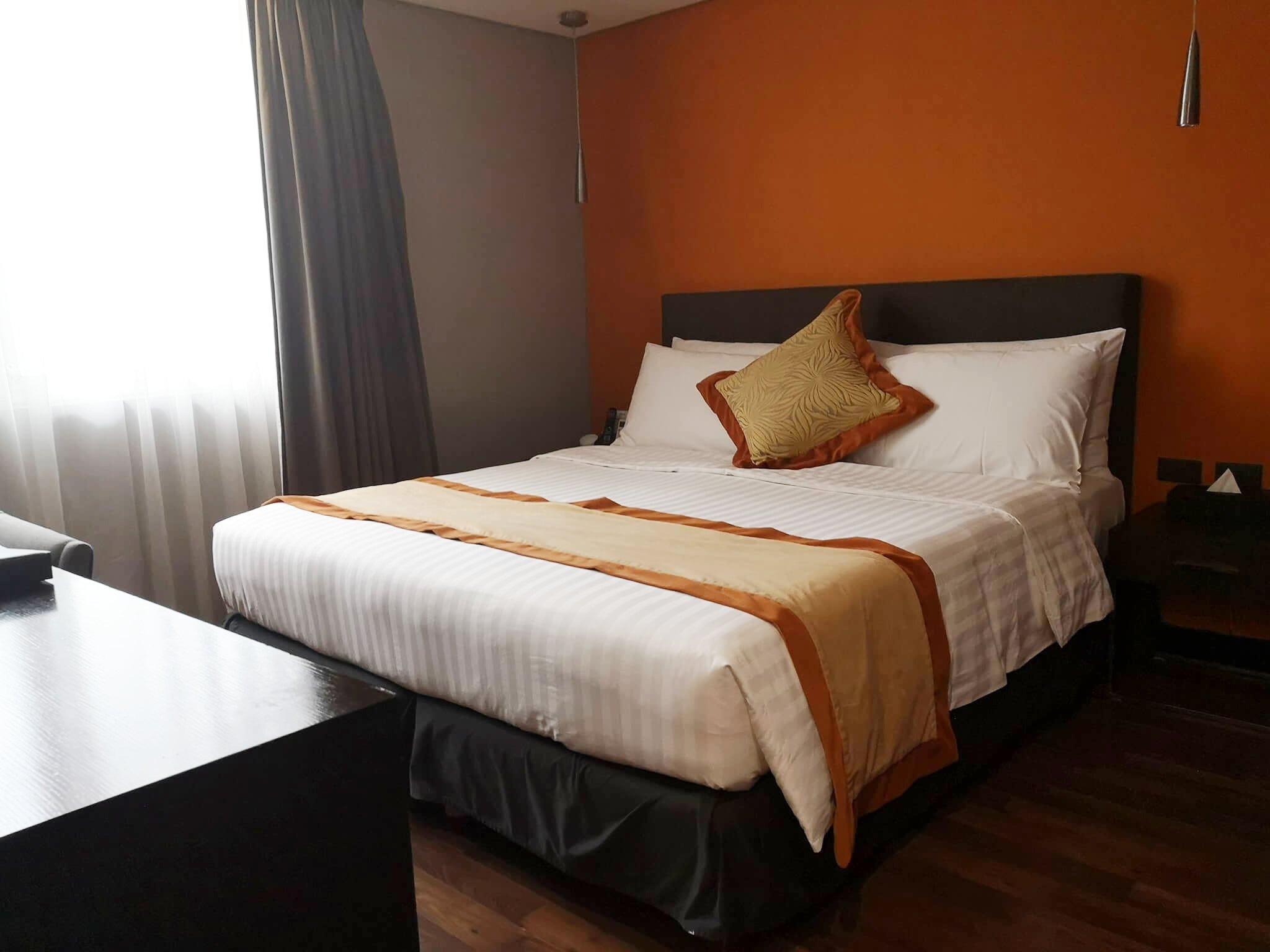 After unpacking my luggage and showering, it was time again to head down at the premier lounge for our complimentary snacks. F1 Hotel Manila Marketing Team again welcomed us and introduced the other blogger/influencers.
F All-day Dining Restaurant
Located at the 3rd floor is F1 Hotel Manila in-house restaurant. It offers delectable dishes that will surely satisfy your cravings with its wide selection of international and Filipino cuisines. Plus it also offers a stunning panorama of BGC skyline, ideal for a romantic dinner or casual gathering with your family and friends.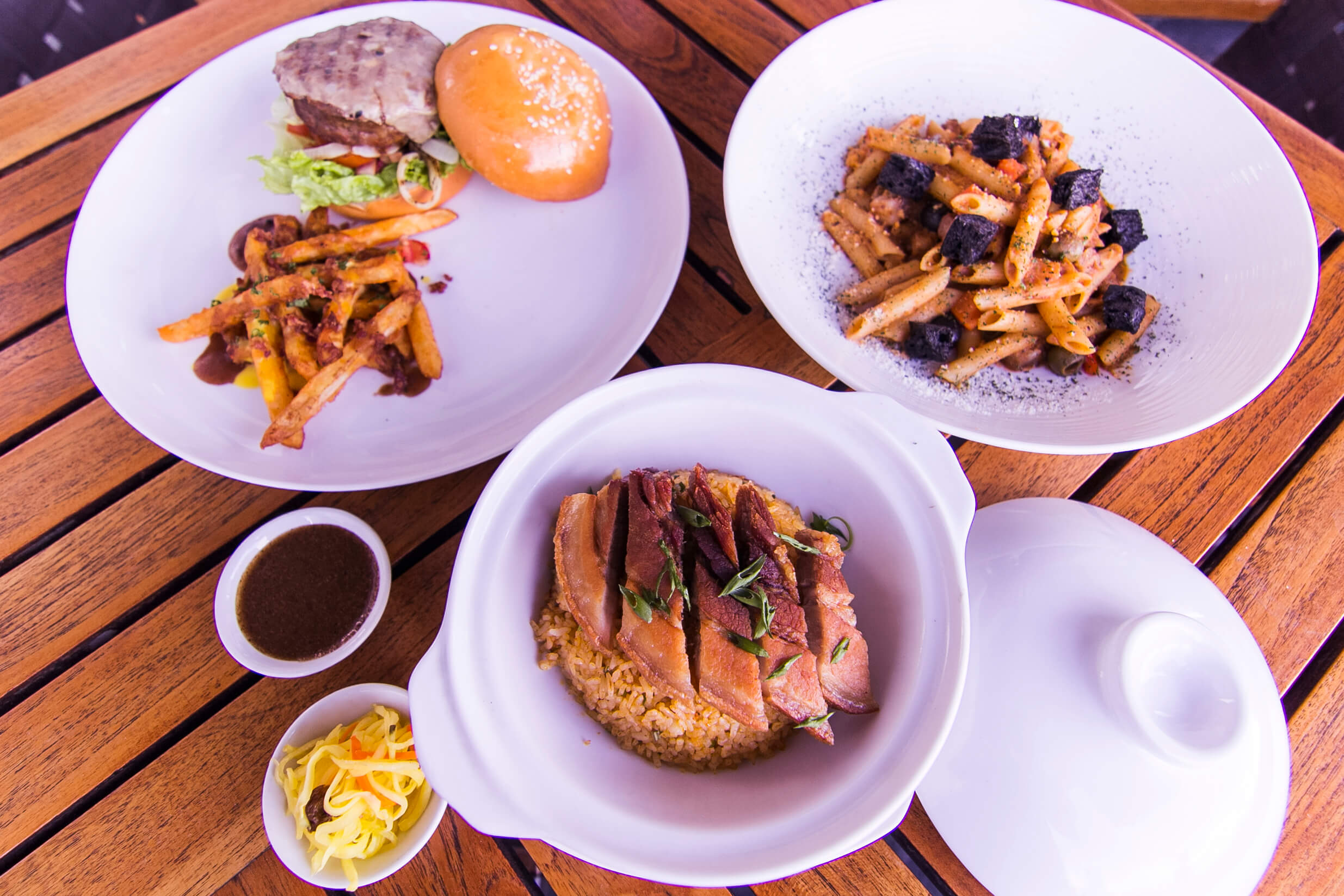 Related Article: F1 Hotel Manila's New Ala Carte Menu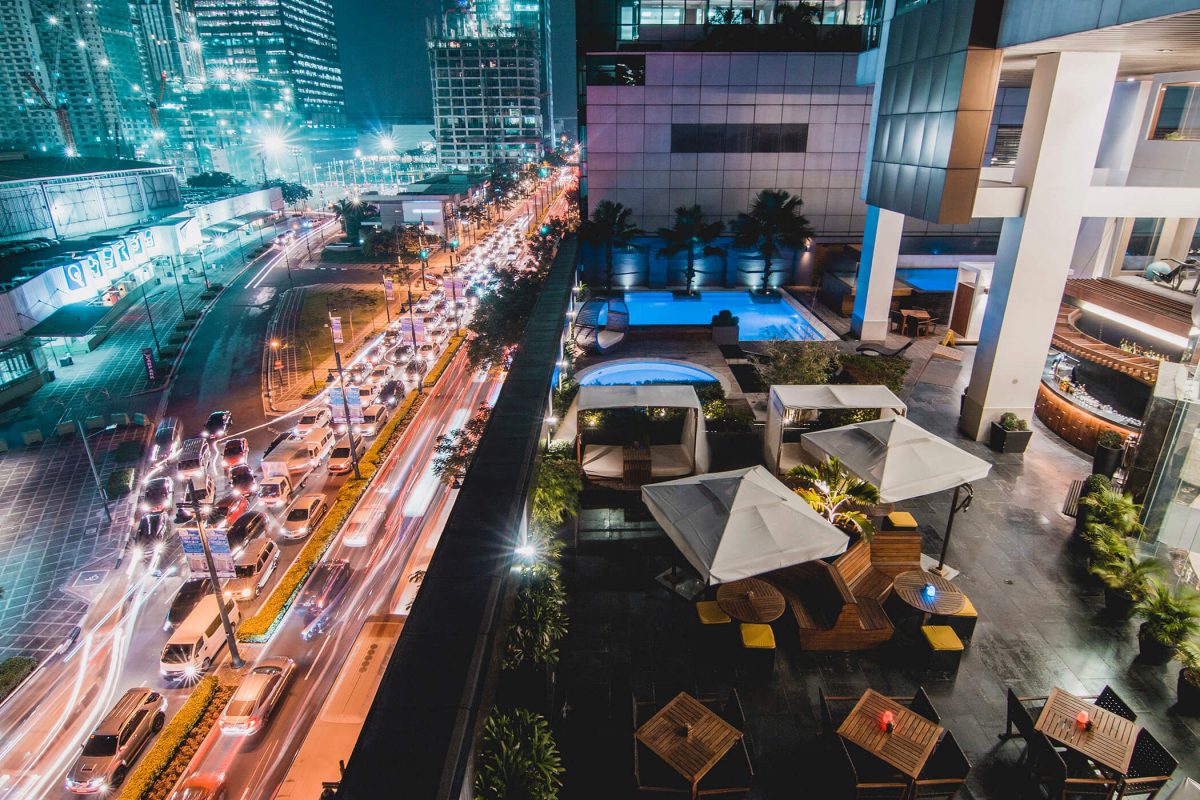 Barbeque Nights at Canary Lounge; a sizzling barbeque spread prepared by their chefs and live acoustic performance. Feel the island vibes at the heart of BGC while dining al fresco.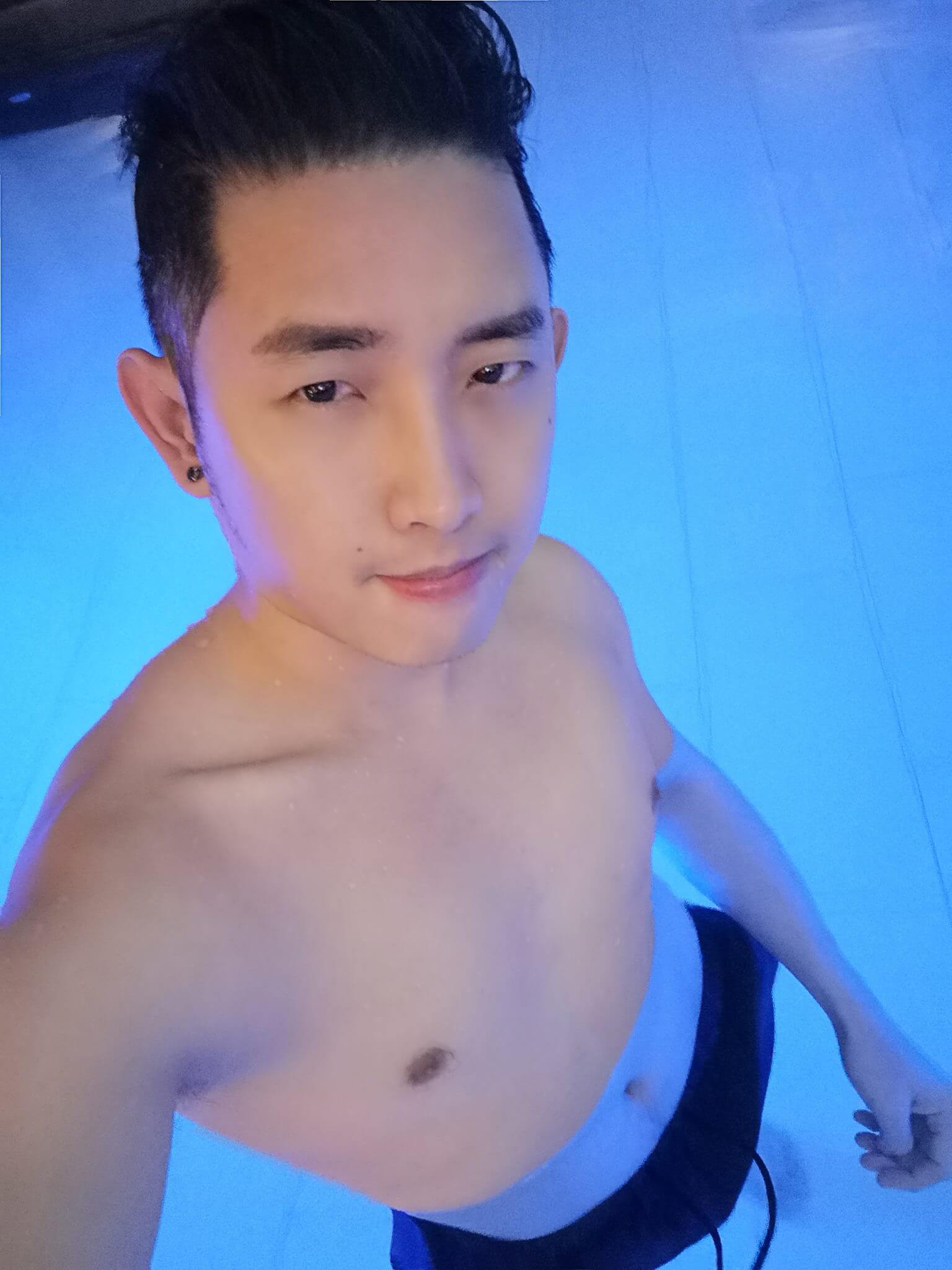 With its superb amenities, F1 Hotel Manila is not just a perfect place to stay in BGC but also a place to relax, unwind and enjoy.
Overall
Weekends fly by so quickly these days and making the most of it can be quite a challenge. The best way to level-up your weekend rest day is to come up with a plan that's both time and cost-efficient. If you're craving for a break from your everyday routine and you can only spare a weekend why not spend a weekend staycation at F1 Hotel Manila. Aside from being accessible, it's also very affordable, and you'll really get your money's worth. So ano, G na!
F1 Hotel Manila is located at the heart of Bonifacio Global City. For room reservations and inquiries, please call 908-7888 or visit www.f1hotelmanila.com.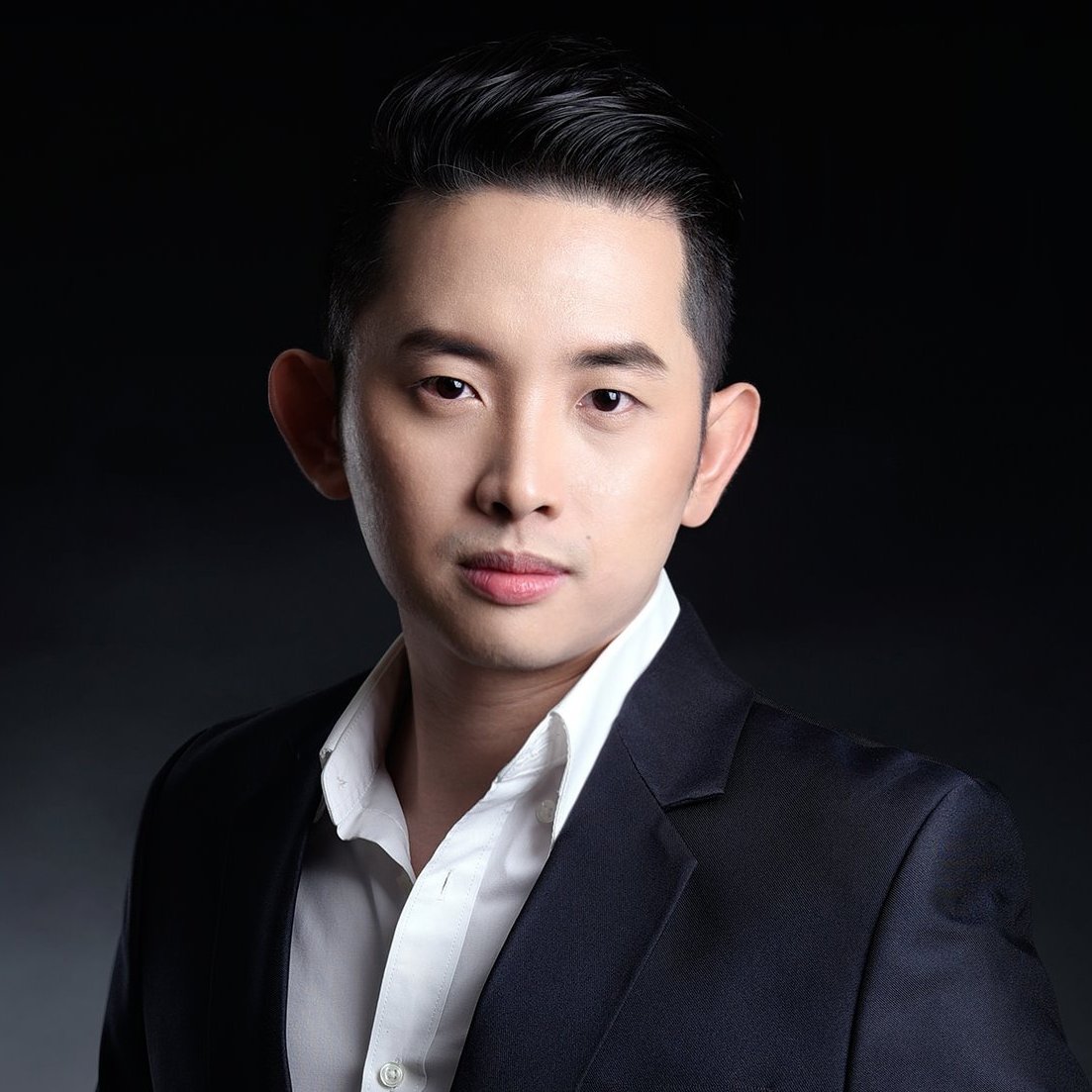 Editor in Chief at Iconic MNL
Blogger/Influencer
He finished Bachelor of Science in Computer Science and Information System at Centro Escolar University in Manila. During his academic years, He has been an epitome of what a servant leader is. He was very active engaging into various extracurricular activities and served as an officer in different organizations.