The Ear 1 wireless earphones, the first offering from Carl Pei, the co-founder of OnePlus and new firm Nothing, are in for a lot of pressure. Nothing aims to create a full line of products that adhere to the design concept introduced with the Ear 1, thanks to funding from GV, Tony Fadell, and well-known designers like Casey Neistat.
Nothing aspires to develop a complete line of products that adhere to the design principles introduced with Ear 1. The Ear 1's clear "stem" allows you to see inside of them, and the unique charging case has a transparent top so the buds are always visible.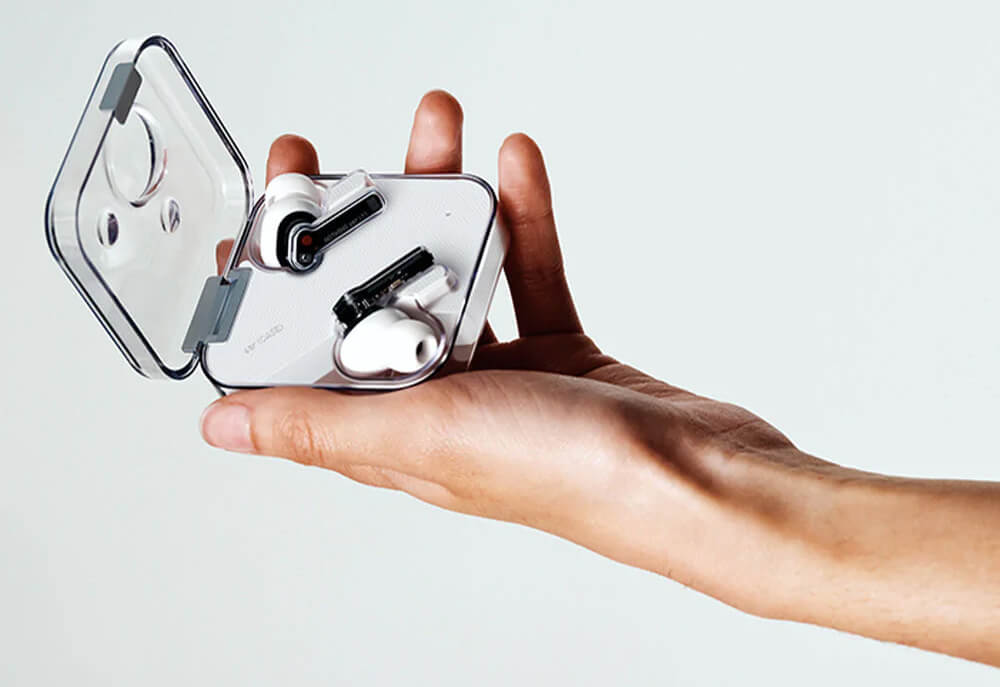 The business has big promises for its first product, which uses wireless earbud technology that is becoming more and more accessible. You can get software support, water resistance, and active noise cancellation (ANC) for less than PHP6,000.
There was a lot of anticipation for the unveiling of the Nothing ear (1) earbuds. Does it deserve all the hype, though? Let's find out in this full review. 
Unboxing/Accessories
The box is already pretty distinctive on its own. The top of the box features the earbud design in all its grandeur and is predominately black. The TWS earphones' specifications are listed underneath the side information about them.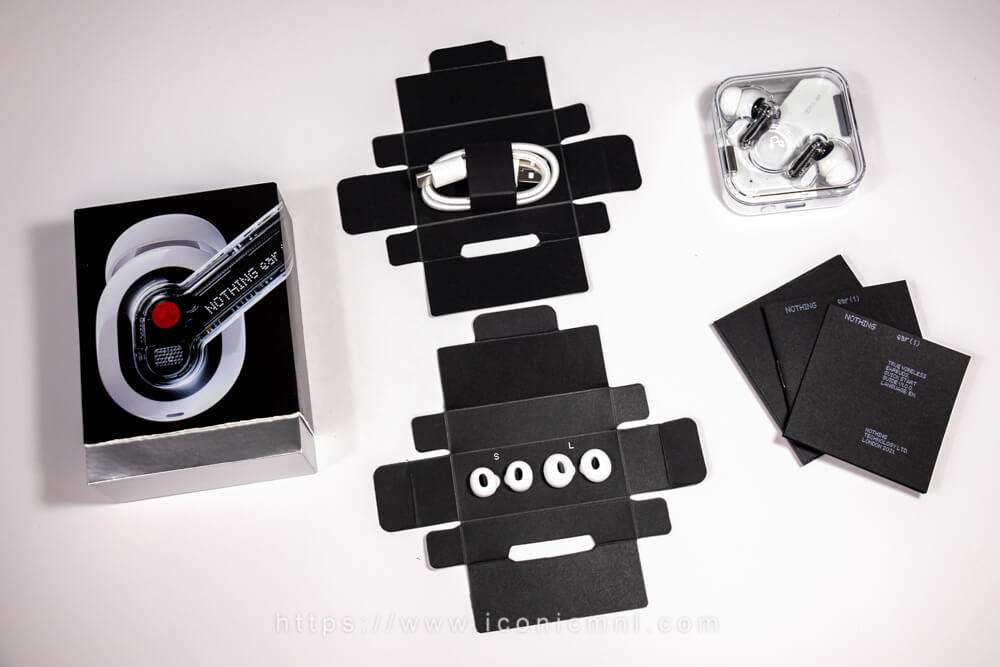 You'll first discover the Nothing ear (1) earbuds inside the box, which is well-protected by a separate cardboard base.
After removing the platform, three boxes will be visible. One each for the paperwork, the cable, and the extra rubber ear tips.
Even though the USB Type C charging cable is short, it is braided, which adds to the overall high-end feel of the product.
There are extra small and big ear tips that are very important, especially for the active noise cancellation feature to work.
A benefit of the entire attention to detail is that the paperwork precisely complements the material used on the box. The user manual has clear instructions and images that make it very easy to grasp.
Overall, it doesn't include anything really unusual, although I must applaud Nothing for keeping items in modest black sleeves of their own.
There are two color options for the Nothing ear (1) earbuds: White and Black. 
Design And Build Quality
The latest tech startup from London, Nothing, is attempting to shatter the supremacy of AirPods in the Bluetooth earbud market by providing high-quality sound and a unique design for a reasonable price.
These earbuds have some of the comfiest stems I've ever worn. Although it is very pocketable and has a stylish look, the case is a little larger than the best on the market and would not fit in a pair of jeans' money pockets.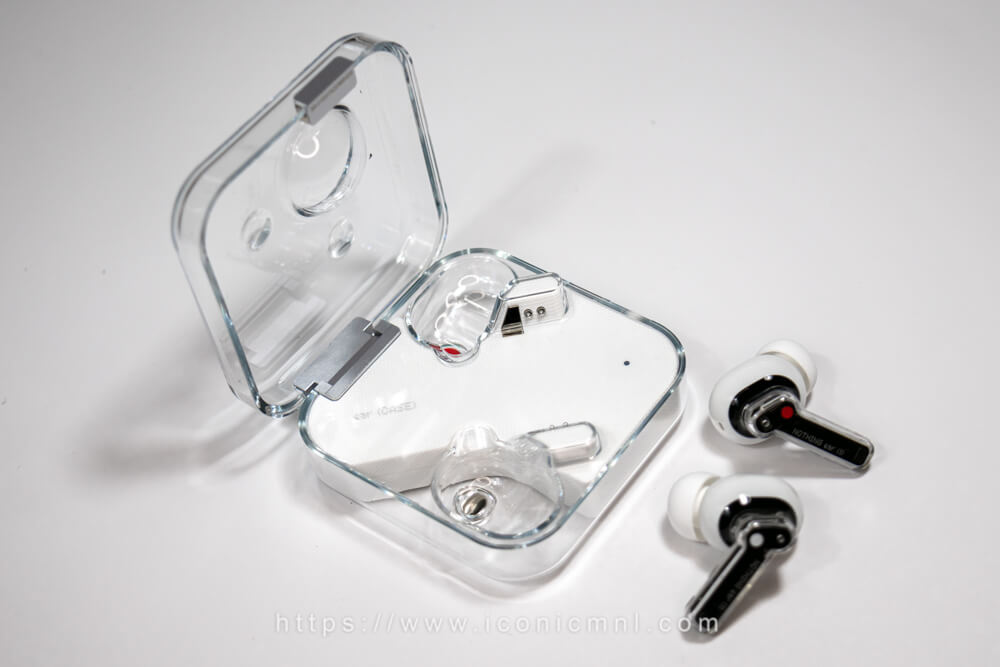 The Ear 1s come with three different sizes of silicone tips, and I noticed that they offer an in-ear fit that is identical to the AirPods Pro. They were comfortable to wear, felt light and airy, and didn't fall out while I was running on the treadmill.
Nothing pushes the boundaries of design like a charging case. With pleasant spring tension, it opens and shuts like a squashed square with rounded corners. At this price, it's always good to see Qi wireless charging as well as a USB-C port for cable charging. But despite the eye-catching design, I feel like it takes more effort than with other earbuds I own to put the Ear 1s back in their case. It requires more direct attention to lay the earphones flat as opposed to placing them into deep charging cradles because the magnetic grip isn't extremely strong.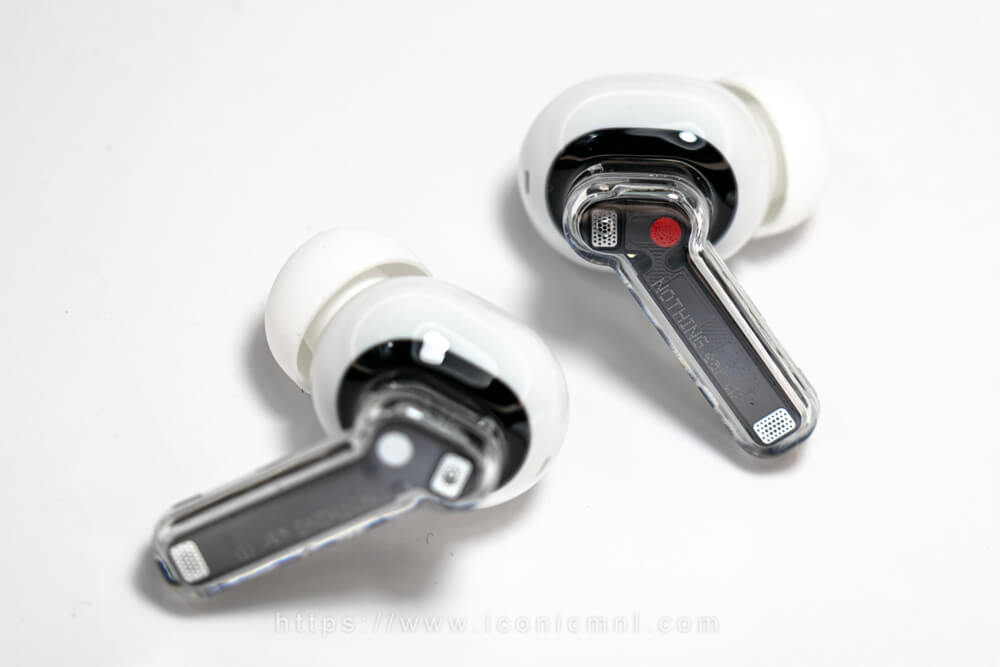 Nothing is also IPX4 sweat and splash-resistant and comes with ear tips in three different sizes.
Pairing & Controls
The Nothing ear (1) earbuds pairs quickly with Android devices, and setting up the connection just requires that you open the charging case next to your device. iPhone users must manually connect the earphones within Bluetooth settings by holding down the pairing button for a few seconds.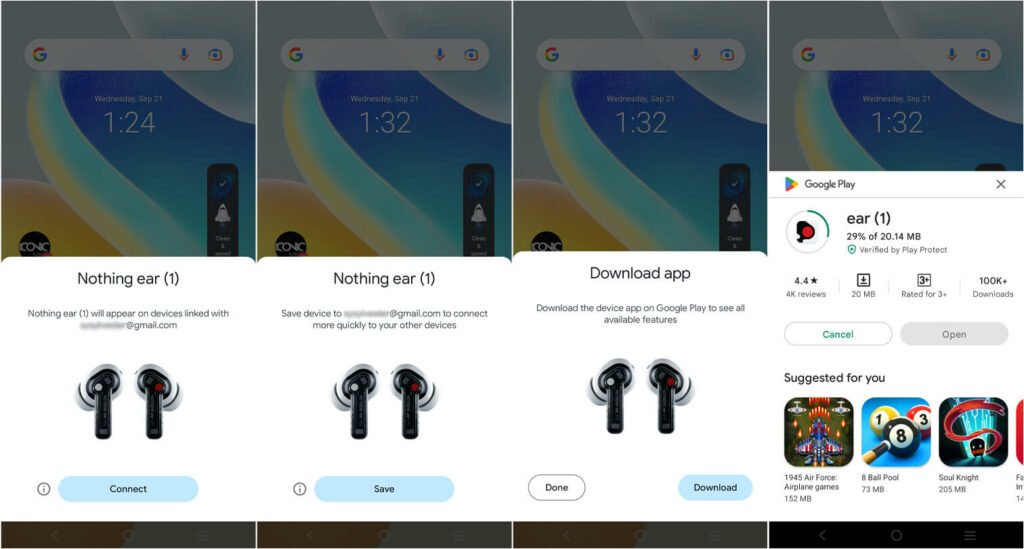 Music playback is controlled by touch controls on either earbud, along with ANC or transparency mode activation. In-ear recognition also automatically stops playback when the earbuds are taken out of the ear and starts it up again when they are replaced.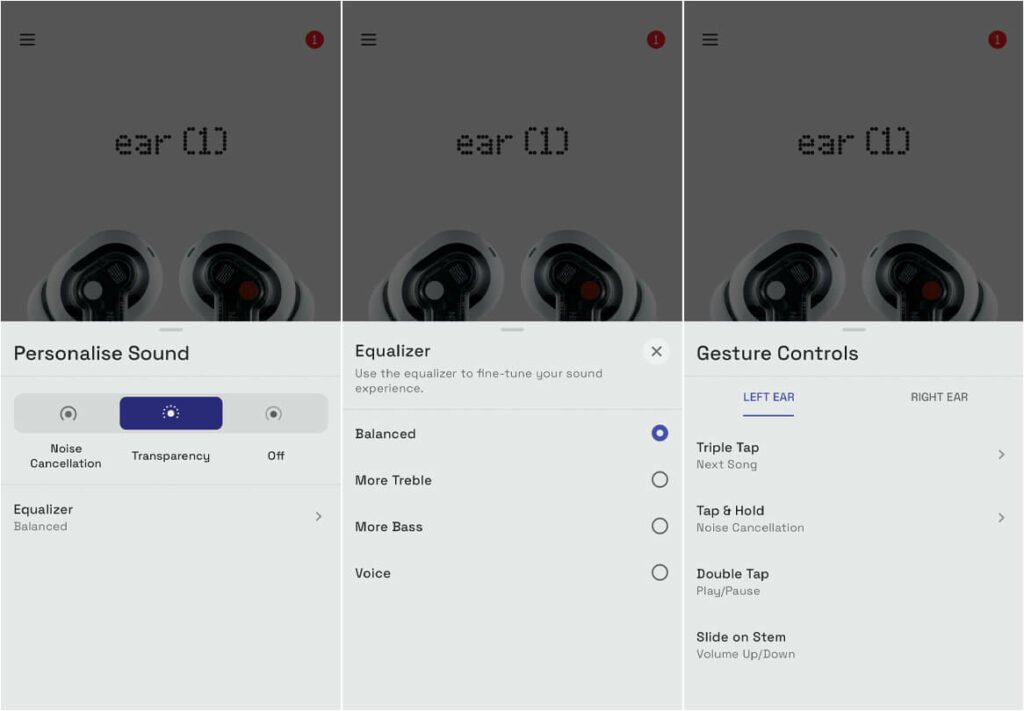 The companion app for the Nothing ear (1) earbuds was designed with simplicity in mind, much like the earbuds themselves. There are now only four EQ preset options available for consumers to choose from because there is no custom EQ module (balanced, more treble, more bass, and voice). There are just two ANC intensity settings, and you can either enable transparency mode or entirely eliminate ANC. The transparency mode pumps in outside noise to your ears using inbuilt microphones. It's helpful for athletes or commuters who need to be aware of their surroundings because it is practically the exact opposite of noise-canceling.
Sound and Performance
The earbuds feature a vibrant, enjoyable sound quality that is perfect for regular listening. It has decently balanced highs and treble and a deep, tightly controlled bass. The majority of musical genres sound well, although they may suffer from separation in extremely complex files and can occasionally sound harsh due to excessive treble emphasis.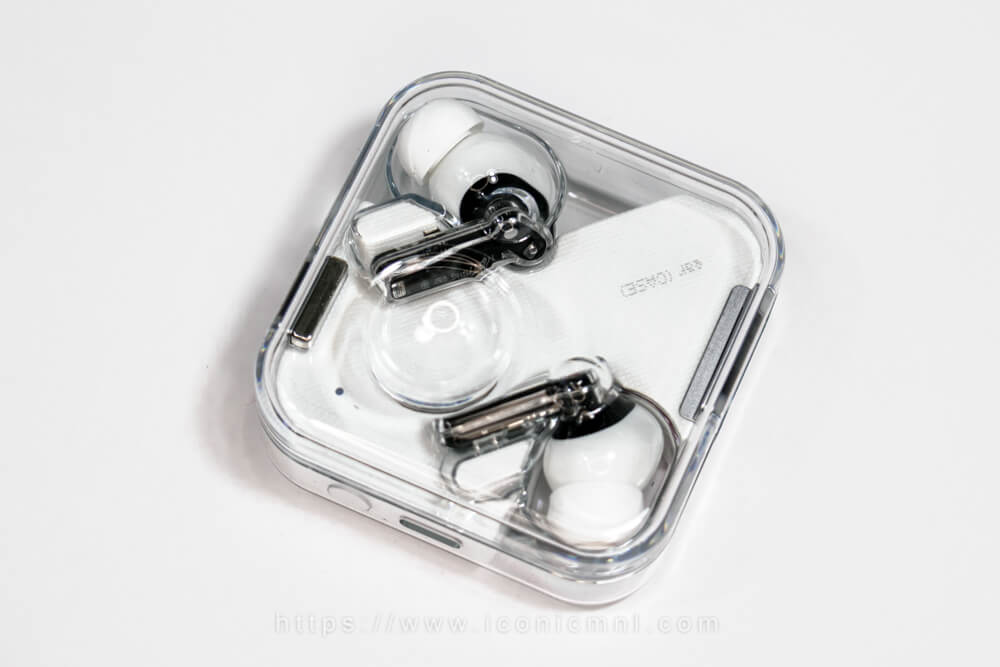 Each earbud's 11.6mm dynamic driver increases mid frequencies in relation to our house curve. In songs like Charlie Puth's Left and Right, where the vocals can be plainly heard alongside the instrumental underscoring, this makes it easier for the vocals to stand out in the mix.
Active noise cancellation is just enough. It was capable of removing low-frequency hums from inside the Starbucks when it was set to the "max" level, yet I never truly lost awareness of my environment. Due to the snug fit of the ear tips, noise isolation was effectively blocked overall.
Battery Life
With its three high-definition microphones, Nothing ear (1) earbuds can be used for conference calls or mobile phone use. The earbuds' projecting stem design places the microphone near your mouth for powerful, clear voice quality.
Nothing guaranteed battery life of six hours with ANC off and four hours and 30 minutes with ANC on. With the ANC at its highest setting, the earphones lasted during our testing for four hours and 28 minutes. The 4.5 hours of battery life that Nothing advertises are met by this.
The charging case has a 34-hour playback capacity and can be recharged wirelessly or using a USB-C cable. While the earbuds only need to be charged for 10 minutes to get 60 minutes of playback, the case just needs to be charged for 10 minutes to get eight hours of battery life.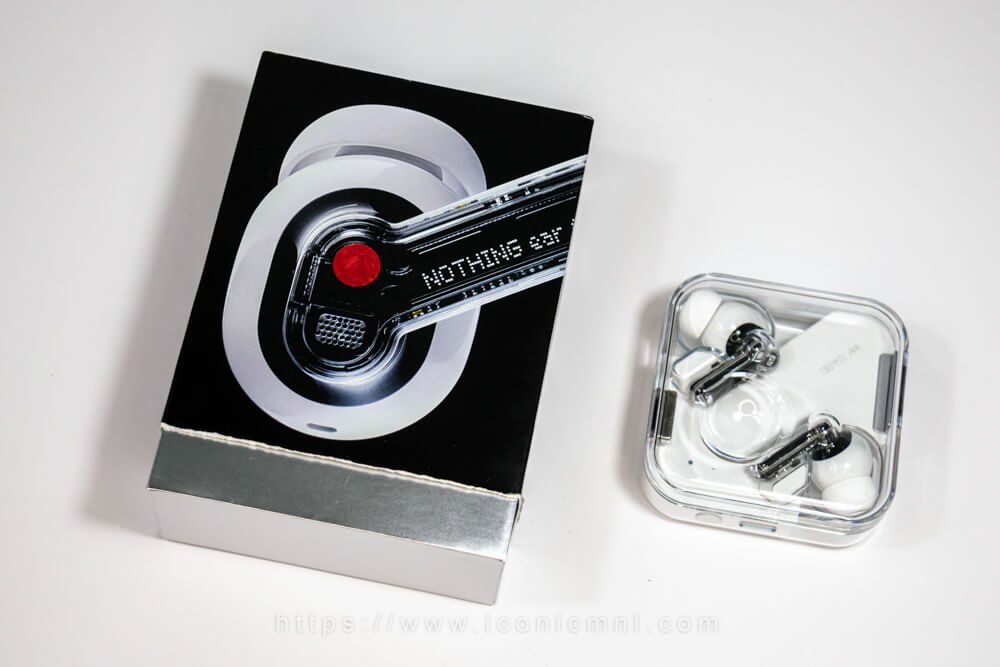 Verdict
Consider Nothing ear (1) earbuds if you're searching for reasonably priced true wireless earphones. Almost no other brand is able to make a pair of real wireless earbuds for less than PHP6k that are better in every way.
Consider the Nothing ear (1) earbuds if you want true wireless earphones with a funky design that don't cost too much. 

Editor's View
When it comes to the most crucial earbud components, the Nothing ear (1) earbuds succeeds thanks to great sound, passable noise-canceling, and a comfortable fit. When additions like an IPX4 rating, auto play/pause, and wireless charging are added, Nothing Ear 1 offers outstanding value for your money.
Some functions, including aptX support, EQ personalization, and Super Low Latency or Game Mode, are absent from the earbuds. Even so, most casual listeners won't be bothered by their absence, especially in earbuds priced around PHP6k.
Although they aren't the greatest earbuds we've ever tested, this is a fantastic choice for folks on a tight budget.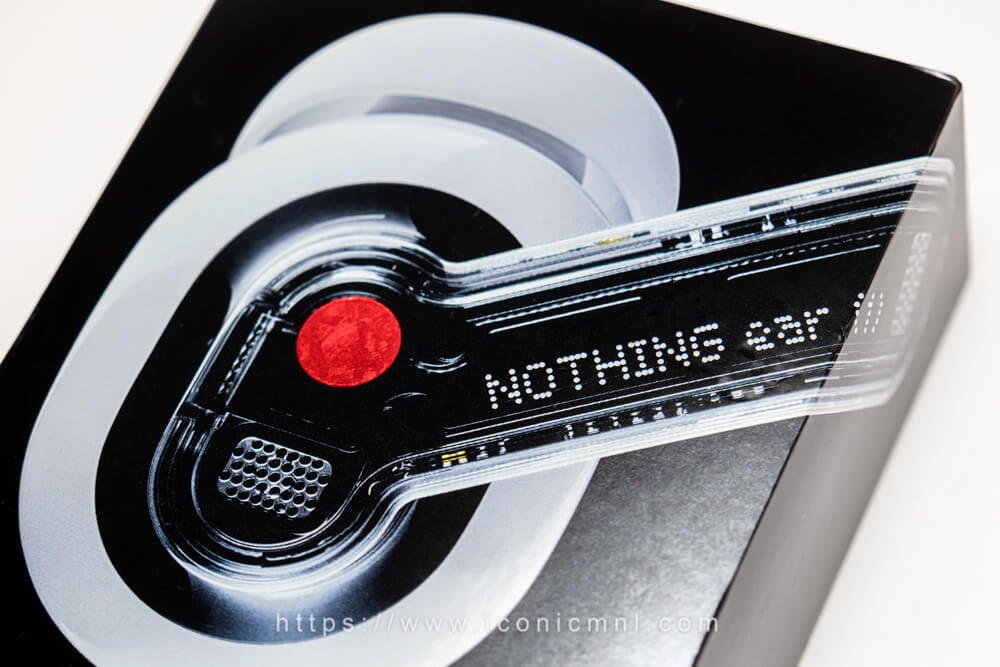 Price and availability
The Nothing ear (1) earbuds have an SRP of Php 5,990 available through Digital Walker and the Digital Walker Official Store at Shopee.
Leave a comment down below and share your thoughts with us!
Want more features like this? Please follow us on Facebook, Twitter, and Instagram to get the latest trends.