It is dubbed as the last of the last frontiers. The Balabac group of islands is situated off the south-westernmost tip of the province of Palawan, Philippines. According to Wikipedia, Balabac has a total of 36 unspoiled islands with beautiful powdery fine white and pink sandy beaches, a diverse range of marine life, and crystal clear turquoise waters. This is probably the reason why it has recently gotten into everyone's travel bucket list, but only a few could make it, primarily due to its geographical location. It is also closer to Sabah, Malaysia than the city of Puerto Princesa and is not as accessible as the other popular tourist destinations in Palawan like Coron, El Nido, and Puerto Princesa. Malaysian products are also widely available in Balabac.
Length of stay
My ideal itinerary for traveling to Balabac would include at least 4 days, with the first and last days solely devoted to getting to and from the island. Depending on the weather and tides, you can visit an average of 3 to 4 islands in a day. The majority of islands are privately owned, aside from that, so make sure to contact your tour guide or travel agency for a list of islands you can visit.
What to Pack for the Balabac Islands
When exploring the island of Balabac, one of the things you should definitely bring is your own snorkeling gear. Exploring its diverse marine life and swimming through its crystal clear waters is definitely one activity you should not miss. Mosquitoes and sand mites (niknik) infest some islands. Niknik bites can be very nasty, so be sure to bring Bite Block Sand Mite Anti "Nik Nik" Spray with you when you visit Balabac. Alternatively, you can use virgin coconut oil over your sunblock to protect your skin against nikk. But personally, I still use this spray even after using VCO, just to be sure. If you have already been bitten by sand mites (niknik), Clobetasol .05% Hand and Body Lotion can help decrease the inflammation. This was also recommended by some of my freediving friends who had already experienced nikk bites. So, as a precaution, it's best to keep this handy. Be sure to also pack a quick-dry beach towel, something to cover your shoulders or a foldable hat in case the sun gets too intense, and plenty of sunscreen.
What to expect
In most areas of Balabac, there is little to no mobile signal, so get used to being cut off from the outside world. In order to keep cool when you're attempting to fall asleep, pack power banks and a rechargeable fan, as the generator only typically runs from 6 PM to 12 AM. Make sure to pack enough cash before visiting the mainland because there are no banks or ATMs there. Bring your own towels, toiletries, first aid supplies, and prescription medication.
Best time to visit
According to the locals, the best months to go to Balabac are from March to May, when the sea is calm and you can expect zero to a few little hiccups on your trip. Our group still decided to push through our trip to Balabac even if it was already the rainy season (last week of June). As expected, we encountered very rough waves and heavy rain. But fortunately, Palaweña our travel agency, made sure that our trip was fun, memorable, and safe.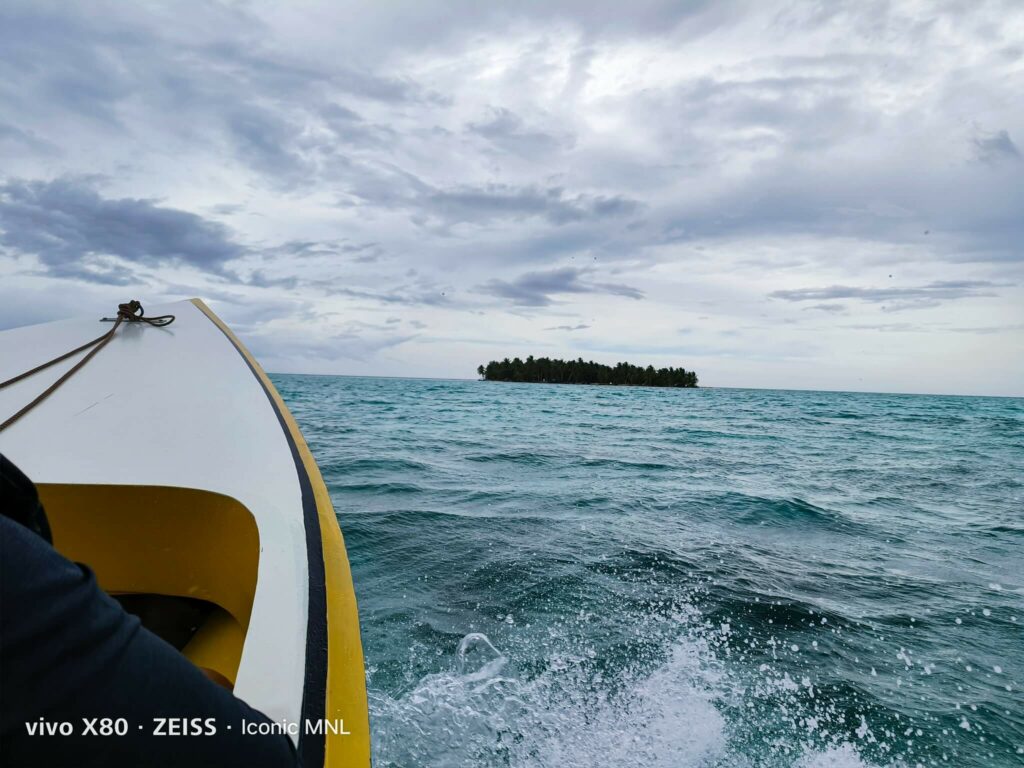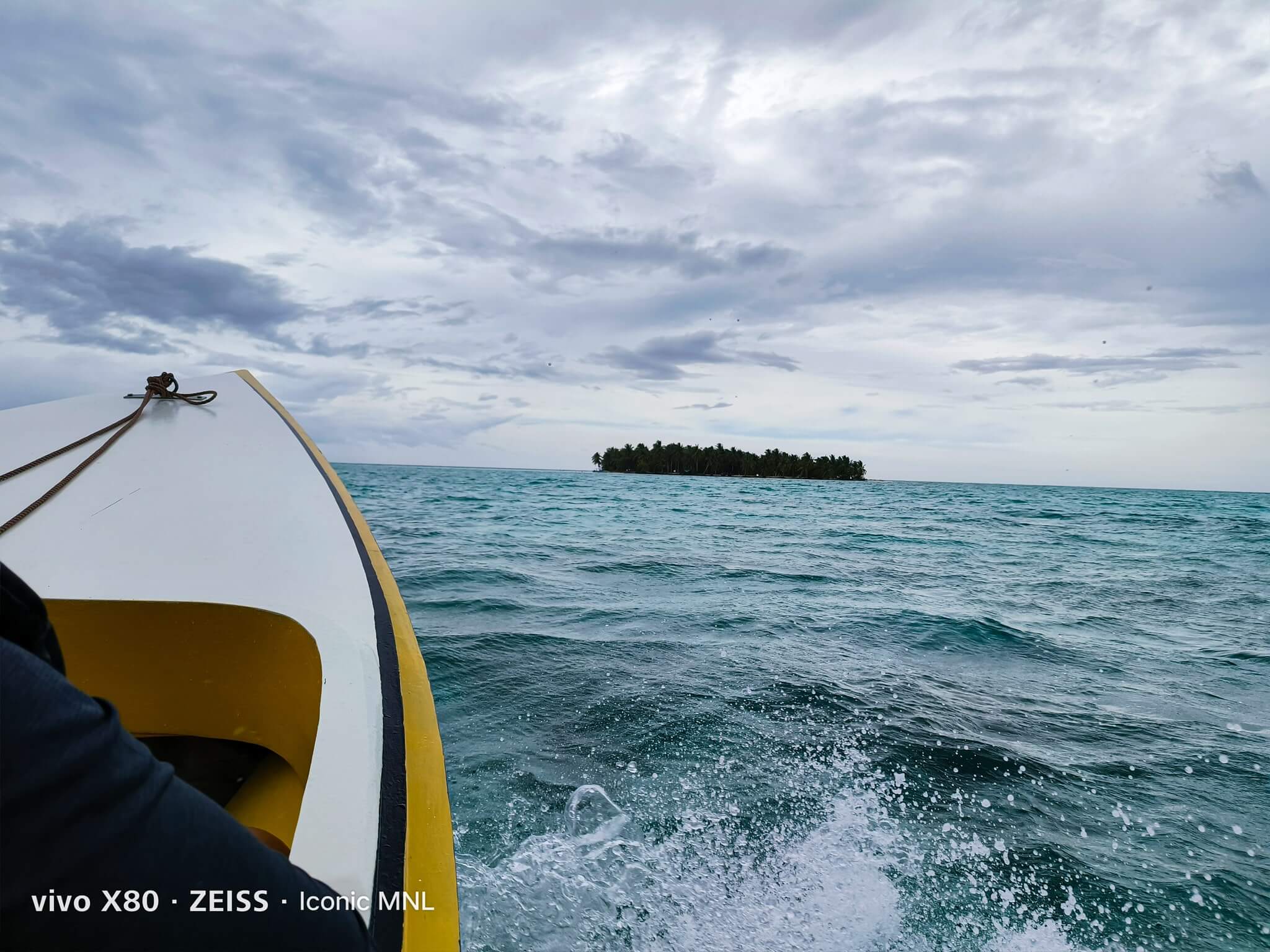 Booking a reliable travel agency
While it's not an easy undertaking to travel to Balabac, the unspoiled scenery and rich marine life make it very worthwhile. Hence being dubbed "The Last of the Last Frontier". Luckily, there are eco-conscious travel agencies like Palaweña who've taken all the tedious organizing and the safety of the trip into their own hands. Unlike most tour operators, Palaweña takes pride in providing quality and personalized service to its customers. They make sure to ask their customers for their expectations and what they want to add to their itinerary. They offer each of their customers a unique and memorable experience.
Accommodations
I've always wanted to visit Balabac, so I'm already familiar with the hotel situation there. Since the island is still developing, the only form of lodging now accessible is tent camping. A few tour operators do provide transient houses in the town proper, but these locations are far from the majority of Balabac's magnificent islands. Fortunately, we were among the first guests at the recently opened lodging establishment on Pandanan Island in Balabac, Palawan.
As frequent travelers, we find ourselves in many sleeping situations that are less than ideal. As mentioned above, most travelers to Balabac have only two options for accommodation, but fortunately, Palaweña opened a new option for accommodation in Pandanan Island Balabac.
There is only one property currently available for rent that is close to the beach, but the owner says she has plans to expand and add more accommodation options in the future. The home has three spacious bedrooms, each with a new bed and additional mattresses available upon request. The room is without a doubt one of the most instagrammable and visually appealing rooms I've seen while visiting Palawan. This room's bohemian-style decor gives off a tropical vibe with an eclectic feel. We all know that sleep and comfort are crucial when traveling, and the bed and pillows themselves are incredibly comfy.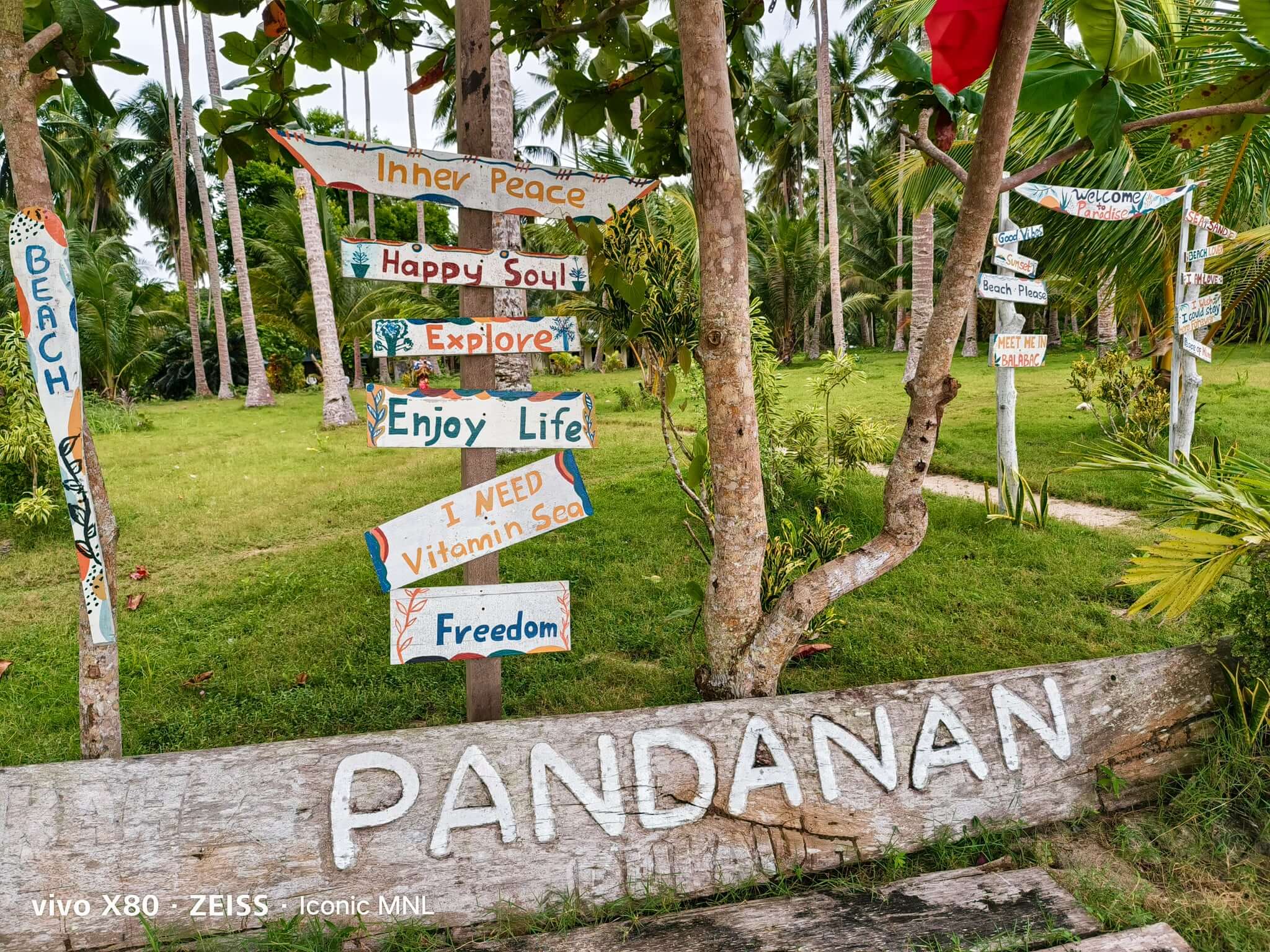 Food
Just like your travel itinerary, Palaweña also gives you the option to customize your preferred meals. But you need to mention this ahead of time so that Palawea's in-house chef can prepare it in advance. As mentioned above, there are no stores on the island and ingredients need to be sourced from the town proper or from the nearby fishing village for fresh seafood. I actually remembered a story shared by the owner that one of their clients craved pasta and they served them seafood marinara pasta. Wow, that is truly great customer service—going above and beyond to ensure that your tour is one you won't soon forget.
We also encountered a local resident who was picking up some spider conch, a marine gastropod mollusk that is prized for its high protein and low fat content, while strolling along the beach at low tide. The owner of Palaweña made the offer to buy everything she got that day and serve it to us as dinner.
Home to many virgin islands with turquoise warm water, long stretches of powdery pink and white sand, palm trees, and diverse marine life. Balabac is definitely one of the hidden gems of the Philippines that is worth a visit.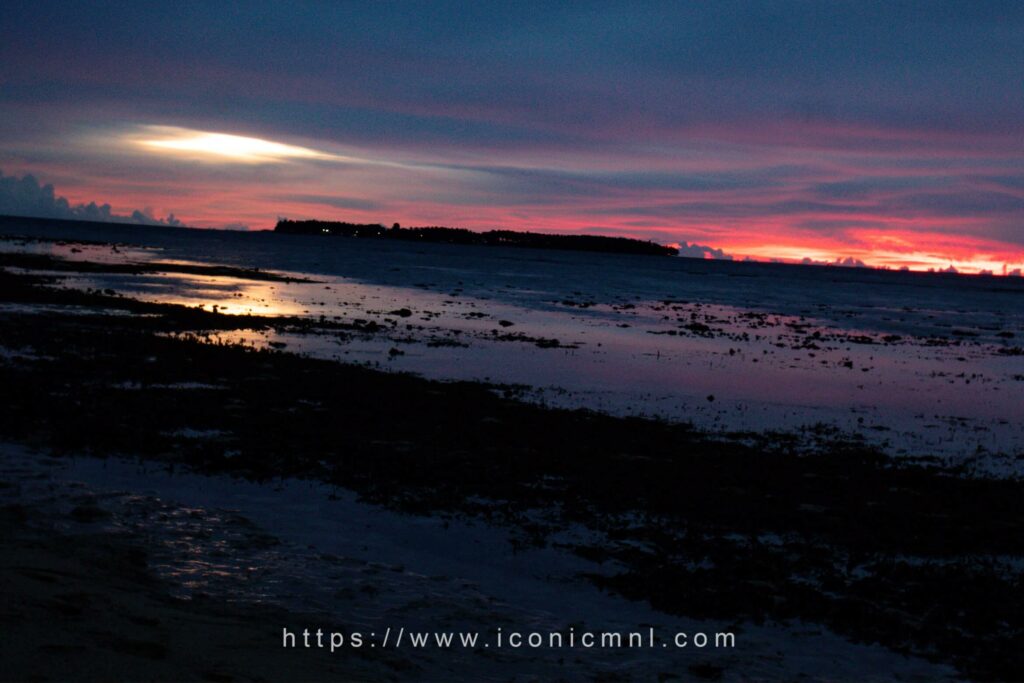 There are a lot of activities you can enjoy during your stay in Balabac. Aside from island hopping, Balabac has crystal clear waters, so freediving and snorkeling are definitely a must when in Balabac. As mentioned, the islands in Balabac have a diverse range of marine life, a testament that it's still relatively untouched. I actually saw a few sea turtles and a baby shark (don't worry, the one we saw was a friendly shark species). According to some blogs, you can also get a chance to swim with whale sharks and dolphins if you are lucky enough.
There are a lot of islands to explore in Balabac, and since we only had less than 3 days to explore the place and the weather conditions during our visit were not good, we were not able to maximize our stay, so as early as now I'm already planning my return to Balabac. This time, I want to fully immerse myself in the islands by visiting during the summer.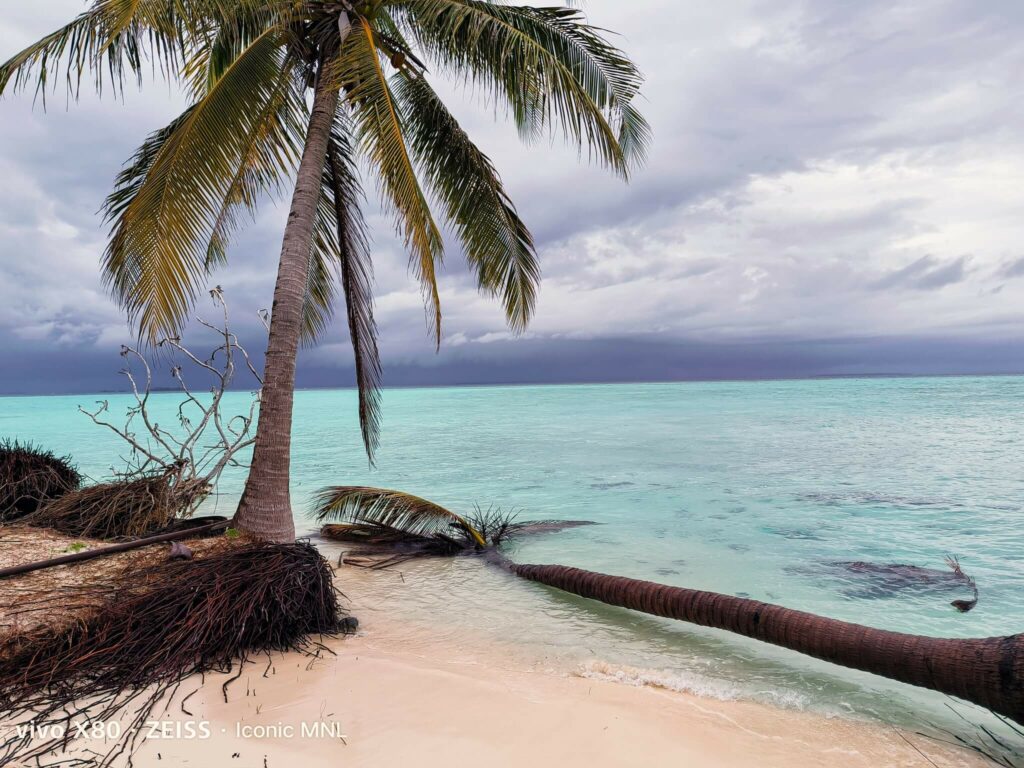 So if you are someone who loves untouched nature and virgin secluded beaches, swimming in crystal clear turquoise water, and if you are looking for a place where you can totally relax and connect with nature, this is the place for you. Then you should definitely include this in your travel bucket list. It is truly a paradise in its raw state.
Have you recently traveled to Balabac, Palawan? Feel free to share your experience in the comments below.
Want more features like this? Please follow us on Facebook, Twitter, and Instagram to get the latest trends.