Even though Nokia is now but a footnote in the history of mobile phones, during its height, it controlled about 50% of the market. Despite the brand having long since died, the name lives on thanks to HMD Global, which has taken over and started making Android smartphones and feature phones. These days, the brand doesn't often offer anything revolutionary. It does, however, at least manage to have some fun by producing upgraded handsets that appeal to nostalgia.
The Nokia 5710 XpressAudio is one of the company's most recent efforts. Although it's not categorized as a smartphone, we are munchers for the sentiment. For those who don't remember, the company was experimenting with phones at the height of Nokia's success, creating various models for various market niches. The XpressMusic products were made explicitly with media playback in mind, and they sometimes came with hardware features that may help to improve the experience.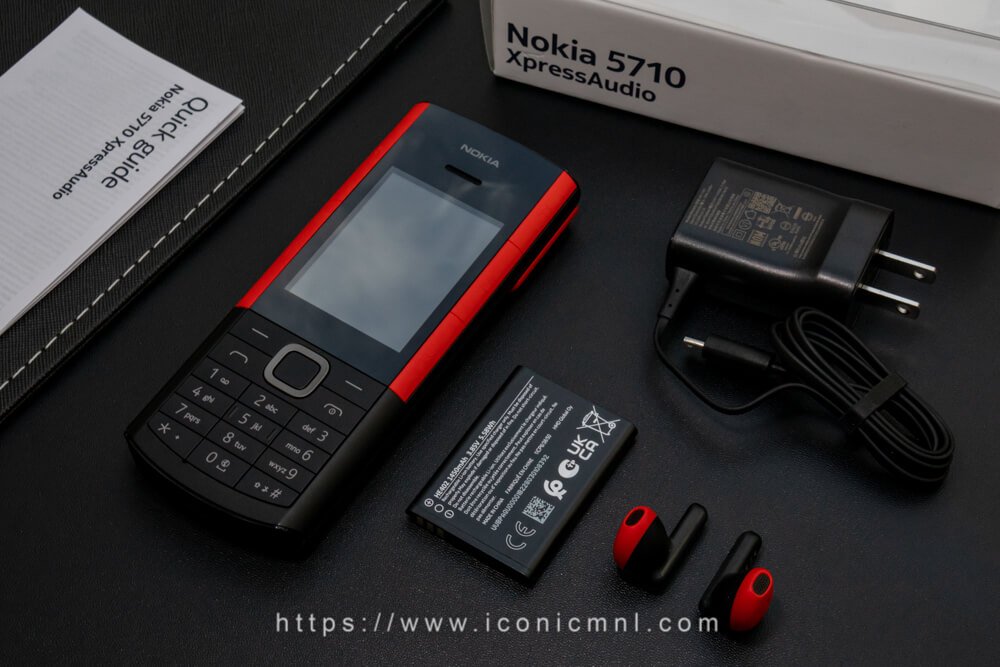 The Nokia 5710 XpressAudio, a candy bar phone that pays homage to the XpressMusic line, is undoubtedly the most exciting choice.
Build and Design
Its style will transport you to a time when touchscreen phones were uncommon, and phones lacked QWERTY keyboards. It has a traditional appearance and is composed of polycarbonate plastic with a matte finish. According to Nokia, the Nokia 5710 XpressAudio has undergone extensive testing to ensure it meets its high standards for quality. Despite its chunkier build, the phone does seem sturdy and light.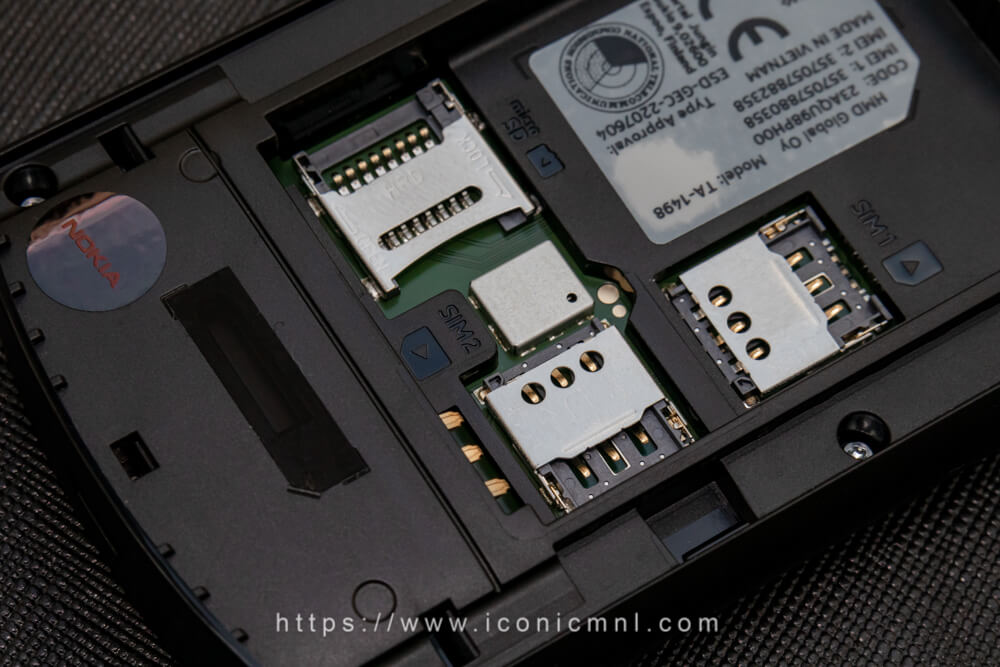 The removable battery is also accessible by sliding the rear panel, revealing the device's two SIM card slots and micro-SD card slots. A set of wireless earbuds is visible when the rear hatch above the device's back panel is opened.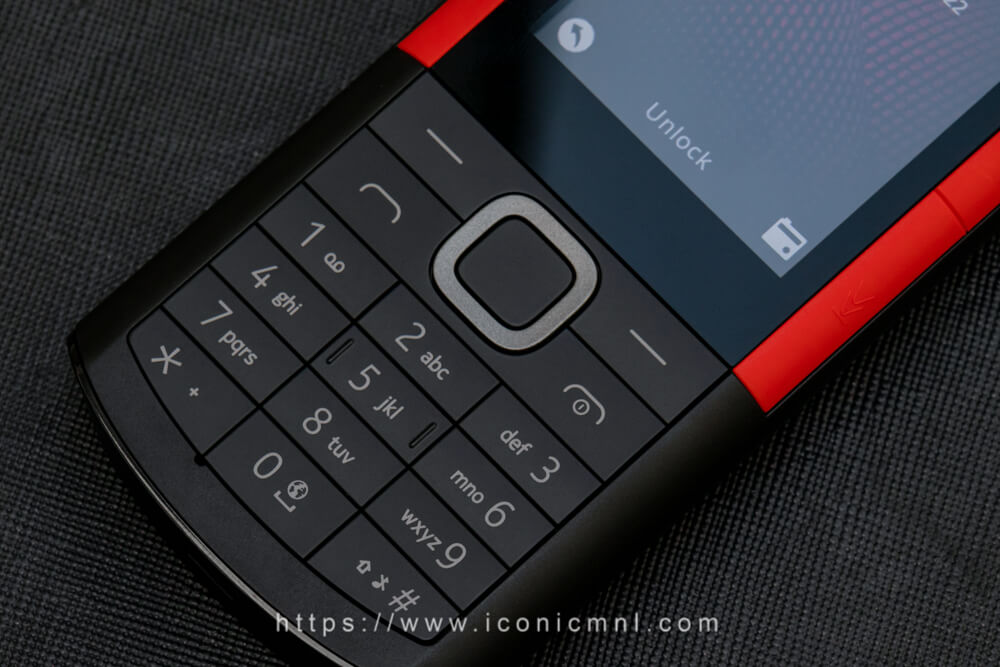 The phone also has a T9 keyboard, a dedicated music control panel, a 2.4-inch display, a detachable 1,450mAh battery, and up to six hours of talk time over 4G.
This device stands out because it has wireless earbuds hidden inside the back sliding mechanism of the phone. The phone charges the earbuds when they are not in use.

Editor's Note
The phone's display measures 2.4 inches and has a TFT LCD screen with a 240 x 320 pixel resolution and 167 pixels per inch of density. There is 128 MB of built-in storage and 48 MB of RAM and microSDHC storage.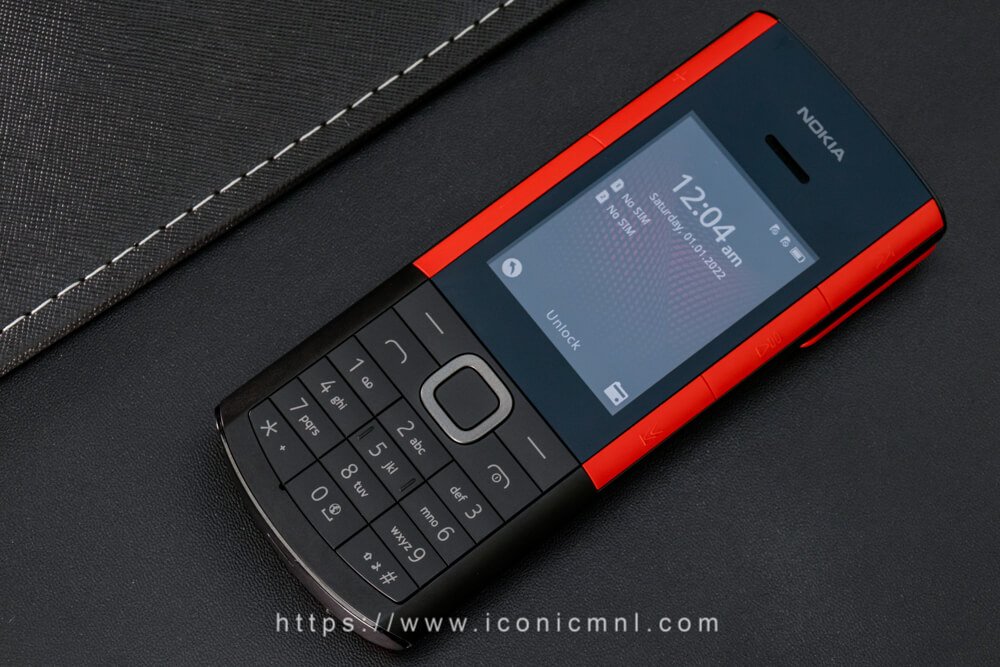 The device is offered in color combinations: black/ white and red/ white. The smartphone is powered by the Unisoc T107 chipset, which supports Dual SIM (Mini-SIM, Nano-SIM, and Dual Stand-by).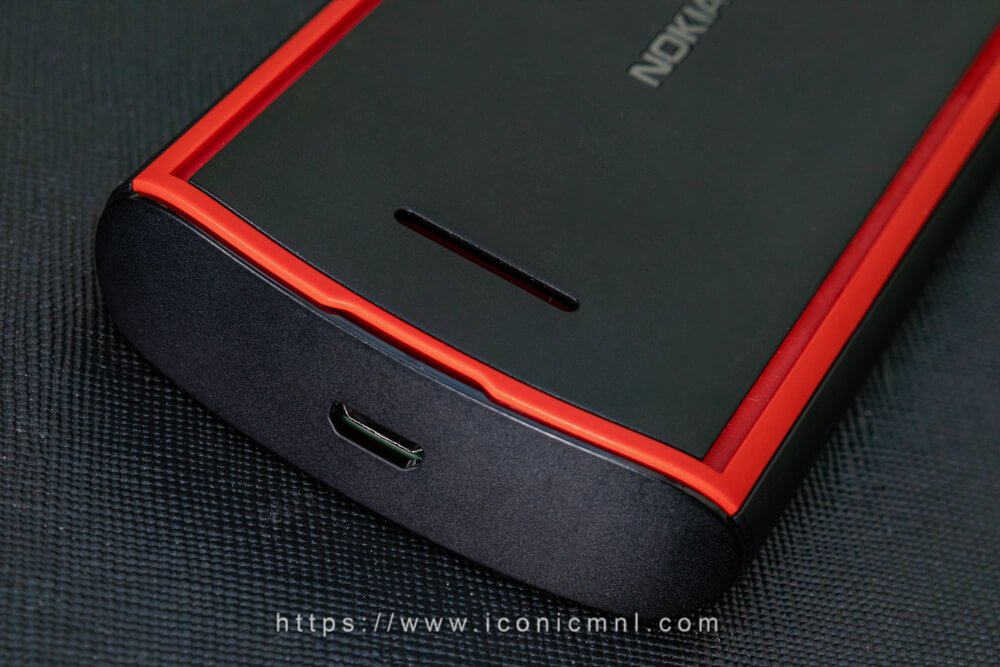 The XpressMusic Experience
The Nokia 5710 XpressAudio tries to follow suit, concentrating on music playback by providing specific buttons for that purpose. However, the wireless earphones with this feature phone are unique since they are hidden in the device's rear. That's true; you can access a compartment that will house a pair of wireless Bluetooth earbuds by sliding down a cover on the back of the phone. When not used, the compartment charges the earphones and serves as cosmetic storage. This phone charges through a tiny USB connector, which is a concern.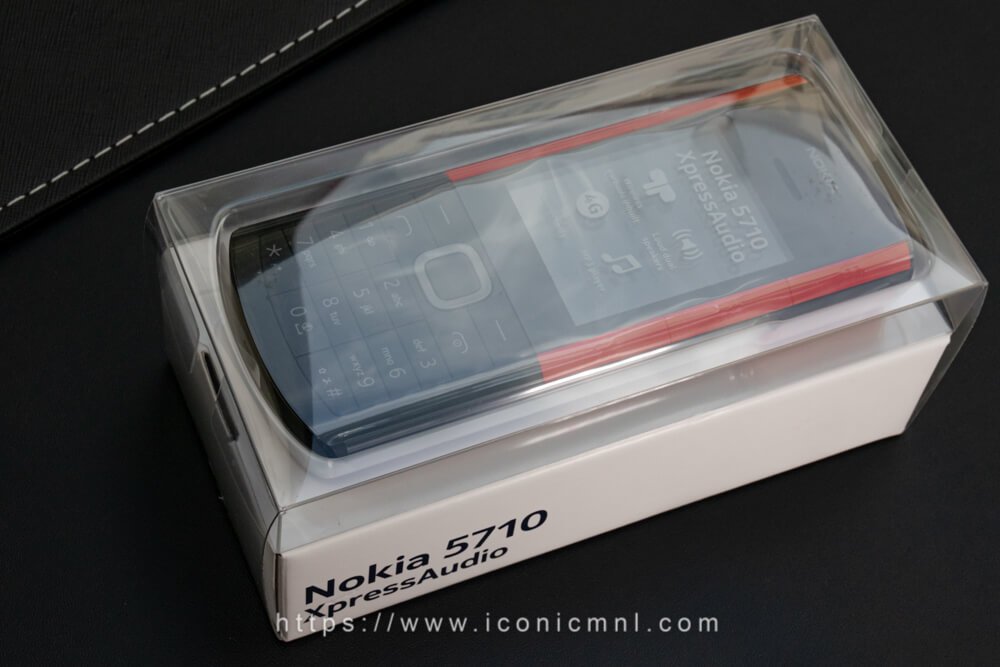 It comes with TWS Earbuds and two speakers that produce a powerful sound. Its 128MB internal storage can accommodate a large number of songs. There is a limited amount of storage space, so it is better to insert a micro-SD card of up to 32GB to store all your favorite preferred music.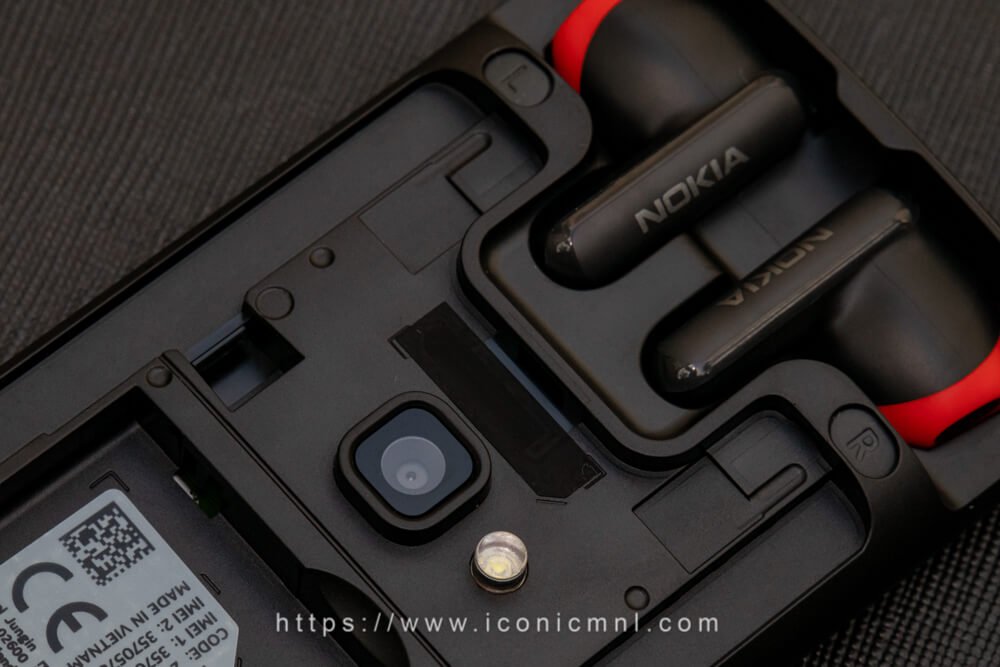 It includes a 0.3MP QVGA camera with LED flash, but the setup is pretty basic, so don't anticipate wonders.
With a few minor tweaks, such as a new music player and wireless radio, the Nokia 5710 XpressAudio uses the basic Nokia S30+ operating system experience.
The home screen shows your notifications, and shortcut keys can be completely tailored to your preferences. The menu is often a 3-by-3 grid of icons, but you can also make it appear as a list by using a single, huge icon for each screen.
WiFi and the KaiOS operating system, which was used in the Nokia 8110 and included an app store, would have been fantastic additions. We could also desire a Spotify app to get the most out of the XpressAudio phone. HMD could also work with music streaming companies to develop an app made specifically for the XpressMusic line.
Additionally, it contains many games we used to enjoy, such as Snake Xenzia, Blackjack, Tetris, and many others. Some of these games provide free trials before requiring payment.
Up to 31 days of standby time on a single charge
The Nokia 5710's battery has a capacity of 1450 mAh, which should last 20 days while using its dual SIMs. However, if you use it frequently, you should be able to talk for 7 hours on a single charge.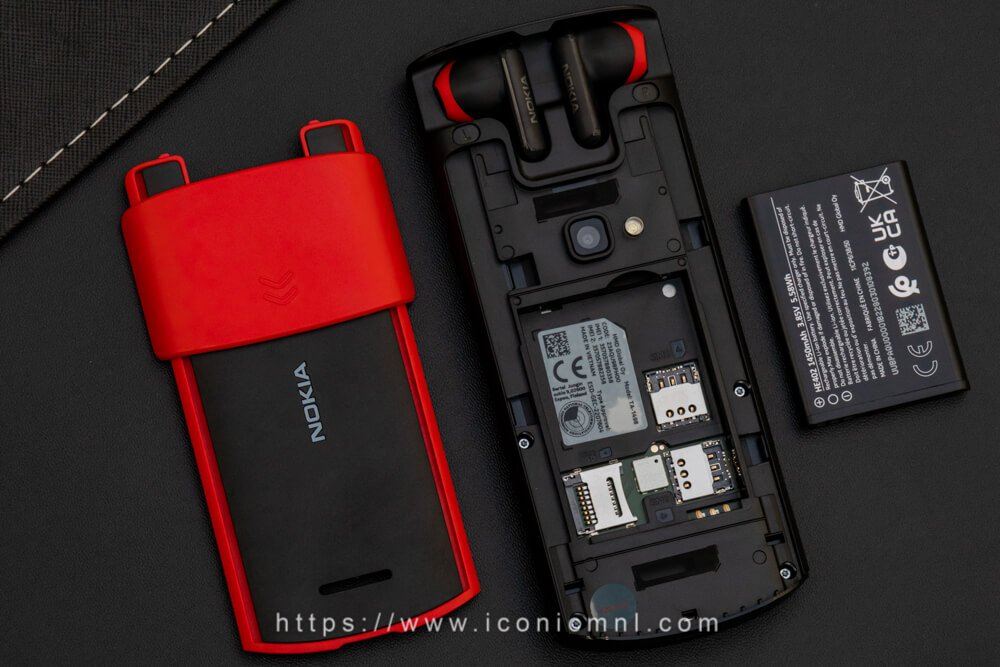 Verdict
Simply put, the Nokia 5710 XpressAudio is not a smartphone. And criticizing its lack of smart features would be to overlook the true purpose of this phone. A music phone that is. A travel phone or when you go to the gym would be two ideal uses. Why carry a costly smartphone and a pair of earbuds when you can have both in one convenient device?
And that's the genius of these feature phones: going down to the essentials lowers costs and, hence, risks. While also providing you with everything necessary for on-the-go basic communication. If these are fine, then the Nokia 5710 XpressAudio is just right for you.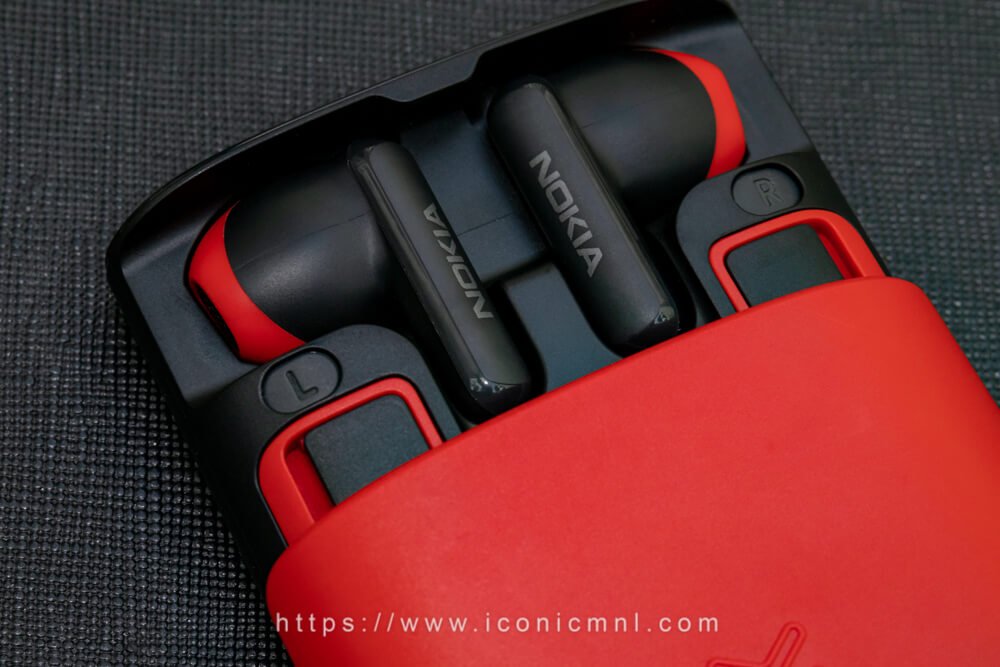 Pricing and Availability
The Nokia 5710 XpressAudio retails in the Philippines for only PHP 4,190. You can buy it in all Nokia Mobile authorized stores and via Shopee.
Nokia 5710 XpressAudio Specifications
2.4-inch QVGA (320 x 240) TFT LCD, 167 ppi
Unisoc T107
48MB RAM
128MB Internal Storage
microSD card slot (up to 32GB)
0.3MP Rear Camera w/ LED Flash
Dual-SIM
4G LTE
Bluetooth 5.0
Dual Speakers
Micro USB (USB 2.0)
S30+​ OS by Nokia
Built-in wireless earbuds charging from the phone
1,450mAh removable battery w/ 2.75W charging
138.9 x 57.7 x 16.2 mm
129.1 g
Black, Red
Leave a comment down below and share your thoughts with us!
Want more features like this? Please follow us on Facebook, Twitter, and Instagram to get the latest trends.